Wonderfully romantic with big, blonde hair, geeky glasses and impeccable fashion sense; that's Mademoiselle Jolie, the alter ego of her creator, Marianna. Her fanciful character soon caught the attention of luxury London department store, Harrods, and fashion house Lanvin, which exclusively commissioned the creator of Mademoiselle Jolie to create a sketch for celebrating their 1 million Instagram fans. We sat down with Marianna to discuss making her dream come true when she collaborated with Lanvin, what keeps her inspired to create a new Mademoiselle Jolie illustration and her ultimate plans for her illustrated alter ego.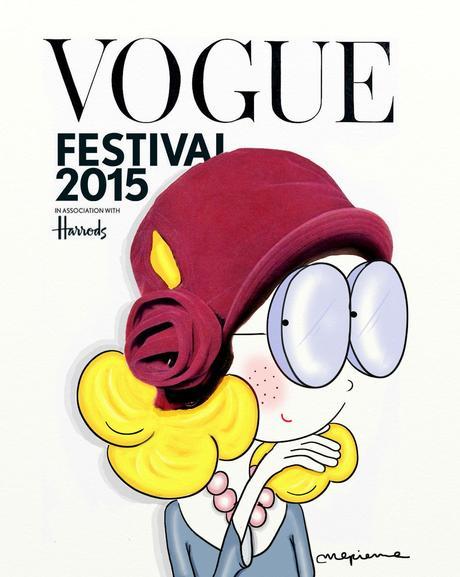 Tell us a few things about you and your background.
I am not exactly a fashion illustrator. I am a creator of a shy-yet-classy girl who loves fashion, and makes her dreams come true wearing unique fashion items around the world. Yes, that's me – Mademoiselle Jolie!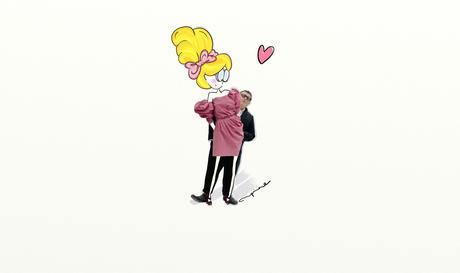 What is the story behind Mademoiselle Jolie? How did you come up with her character, and particularly her style?
The story of Mademoiselle Jolie began around a year ago. I was thinking that in a world so wicked and full of ugliness there is nothing that can turn the wave to show something positive, and Mademoiselle Jolie came up in my mind. A shy heroine, who, despite her shyness, can always put a smile on your face. Jolie always thinks positive, and never gives up no matter what. She has a wonderful family and her love, Dion, a teddy bear, until she meets her true love… Who knows?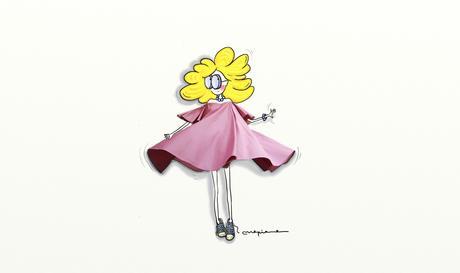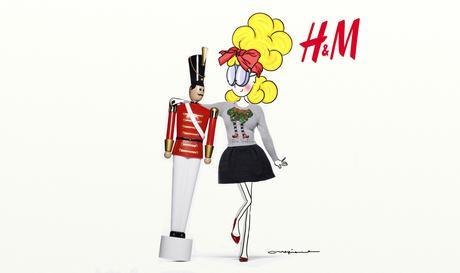 What inspires you to take your pencils and make a new drawing of Mademoiselle Jolie?
Inspiration can literally come from anywhere, be it family, music, or a crack in my sidewalk. However, great inspiration always comes through fashion design.
You are romantic at heart. Does this apply to your illustration technique, as well?
Mademoiselle Jolie is romantic at heart, too, but not in a superfluous way. She believes in true love, that somewhere out there there is our better half that completes us. Moreover, she believes in a colorful and beautiful world, where ugliness and injustice have no place. That romantic side of Jolie it can be easily noticed in the colors of the sketches and the way she looks.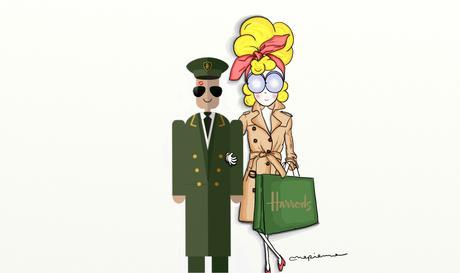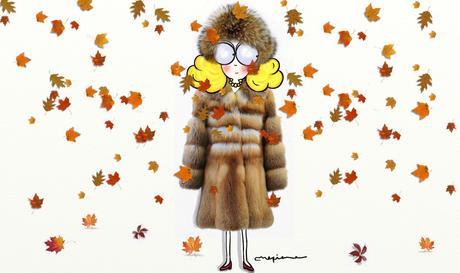 How do you choose the pieces you incorporate into your sketches?
Whatever meets the main characteristics of Mademoiselle's Jolie personality; whatever is joyful, playful and colorful. This could be the reason that a famous fashion house, LANVIN, chose Mademoiselle Jolie for celebrating their 1 million Instagram fans.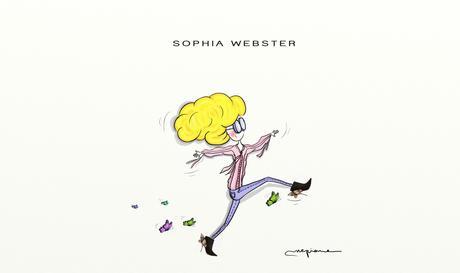 Tell us a few words about your recent collaboration with Lanvin.
It was a great moment for me when Lanvin asked me to sketch Mademoiselle Jolie for celebrating the house's 1 million followers in their Instagram account. It was not difficult for me to sketch something special for this occasion, as Mademoiselle Jolie fits really well to Lanvin's image. Moreover, Lanvin is a house that loves sketches.
Beside this, they also gave me the opportunity to visit the historic office of Jeanne Lanvin, which sits right above the company's Rue du Faubourg St Honoré store in Paris. The space is still as it was in the 1930s, and is open to private guests only. For me it was not just a collaboration; it was something magic. A trip back in time. I love LANVIN!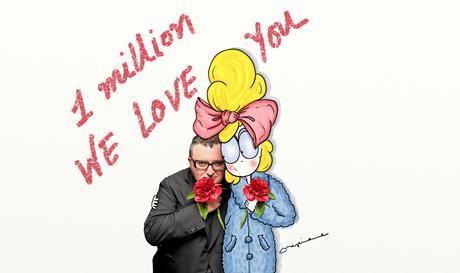 Is there an interesting story or a fact we would never guess about any of the sketches?
Actually, there is an interesting story behind the sketch with the Green man from the Harrods! It was when Harrods asked their followers to take a photo with the Green man who has been posted at every door of the department store for more than 100 years now. So, I decided, instead of taking a photo, to draw Mademoiselle Jolie with the Green man. Harrods was really excited that asked me to repost my sketch. We became friends…and we live happily ever after!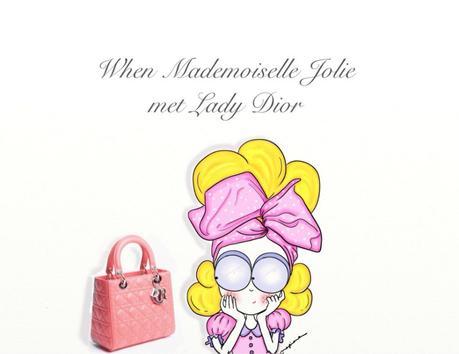 Are there any pieces currently trending you cannot wait to incorporate into your illustrations?
I cannot wait for the upcoming fashion weeks in NY, Paris, London etc. They are always really inspiring!
Are you interested in taking this professionally? Have you acted on the business side of things?
All I want is to keep creating stories about Mademoiselle Jolie, and you never know where this dream might lead me.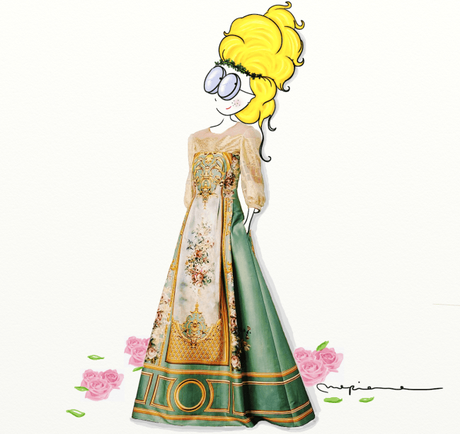 What is your ultimate goal for this project?
Definitely, if Mademoiselle Jolie becomes an ambassador of a famous fashion house, like Hermes or Chanel, that would make me hop up in the air!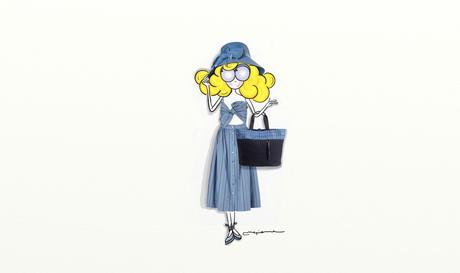 www.mademoisellejolie.com
Images © Mademoiselle Jolie
A.