In my first and pioneering book, The Gift of a Lifetime: Building a Marriage that Lasts, I offer a way to a lifetime marriage by just following the
FACTS. It seems that many relationships get easily diverted by less important things. Following the FACTS can prevent sidetracks from occurring and can also contribute to a happily-ever-after union.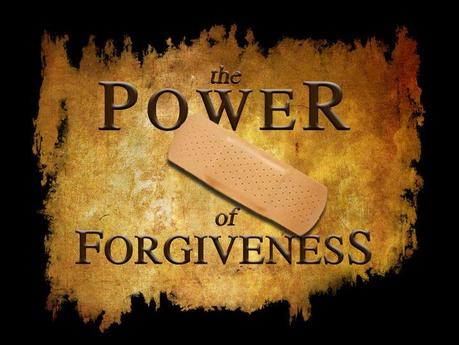 F is for forgiveness. "If we really want to love, we must learn how to forgive." —Mother Theresa.
Forgiving someone does not mean that you condone the hurt done to you. Rather, forgiveness is a conscious decision to let go, move on, and focus on a more positive action. It releases you from negative thoughts. You can then choose positive and happy thoughts over misery. Forgiveness does not demand punishment or restitution.
A is for acceptance. "I have a relationship that is healthy, in that both of us accept that each has unique thoughts, feelings, interests, and viewpoints and in that we do not feel threatened by differences because we trust, respect, and honor each other." —Larry James
Accepting one another creates a healthy foundation for a relationship to thrive. Acceptance allows for unconditional love. It is a process of seeing each other's positive qualities and allowing each other's uniqueness to prevail. It means looking at differences as opportunities rather than as deficiencies. When you accept your partner, you give your partner the freedom to be authentic (who he or she really is as a person).
C is for compassion. "Compassion is the ultimate and most meaningful embodiment of emotional maturity. It is through compassion that a person achieves the highest peak and deepest reach in his or her search for self-fulfillment." —Arthur Jersild
Compassion lets you get out of your world and look into the world of your partner. Compassion means having a tenderness and concern for your partner's needs. You feel the desire to alleviate another's suffering and pain.
T is for trust. "Few delights can equal the presence of one whom we trust utterly." —George MacDonald
Trusting your partner means that you can be safe with them. You become vulnerable; but at the same time, you can be totally truthful about your feelings. In a trusting relationship, you have a personal boundary. Each of you fully understands the parameters. Having a way to openly communicate without fear of rejection is essential for a love relationship to prosper. Such honesty creates a truly intimate experience.
S is for spirituality. "We are not human beings having a spiritual experience. We are spiritual beings having a human experience."―Pierre Teilhard de Chardin
You have the accountability and responsibility to be the best person you can be. A devout person lives by a creed of his or her own choosing. Spiritual couples can live in synch with each other when their faith is based in hope and love. You need not share the exact religious beliefs as your partner, but discussing these beliefs is important in knowing your partner's needs. When difficulty challenges your relationship, you will know what to do to get through tough times if you have knowledge of each other's beliefs.
Take the challenge! How many of the FACTS do you already have in your relationship? How many you can incorporate in the following weeks? You will be well on your way to a lifetime marriage by making FACTS part of daily life: forgiveness, acceptance, compassion, trust, and spirituality.