The world of fashion has seen a lot of change during the 2010s, especially in menswear. The world of men's fashion has had quite a ride, from classic and appealing to odd and appalling with signs of going back towards the end of the decade.
At the beginning of the decade, there was huge spike in fashion blogs - people would post photos of their outfits and the most successful bloggers were those who had something special. At the time, it was said that there were over 2 million fashion blogs in the world. There was even a website called Independent Fashion Bloogers (IFB for short) which acted as a social media for these new stars. Many of these bloggers also had contracts with brands and did sponsorships as they wore shoes, bags and jackets they would get. However, it wasn't until long that the rich and powerful took over and that brands realized that most bloggers have quite a limited influence. Some new names, who worked really hard broke through and carried on, now having to face the trials of being part of the new media.
Many of these fashion blogs were menswear blogs, which documented the revival of classic menswear and, it can be said, helped the trend rise, as the outfits created by these men were often based on clothes they owned themselves and on vintage pieces that looked great. The early 2010s were a wonderful time from a sartorial point of view, as classic tailoring, colorful suits, colorful socks, elegant shoes and everything that comes with it came back in style, only this time around with a better fit than ever before. Men were now investing almost as much as 19th century dandies in their style: brands offering beautiful pocket squares, ties and shirts exploded. Around 2013, there was a very fun vibe in the men's fashion world, as finally the dapper gents of the world seemed to go mainstream.
This trend did not last for very long though, as more and more brands started to put out oversized clothes. At first, it seemed as an interesting trend and a clear balance with the conveyor belt of suits, but soon enough it became annoying, especially as most men stopped identifying with this style. The oversized trend seemed to have replaced everything that was "nice and decent" and did not see any stopping anytime soon. Many guys were disappointed. It seemed that the world of menswear was handed over to hypebeasts. The high street gentlemen felt backed into a corner of their own. Brands quickly went from celebrating masculine style to hiding it. As drag entered the mainstream and gender being a hot issue of the day, many labels started to dress men in gender-bending outfits or even in women's dresses. This completely lost the international audiences and many style-oriented gents checked out of their style sites newsletters.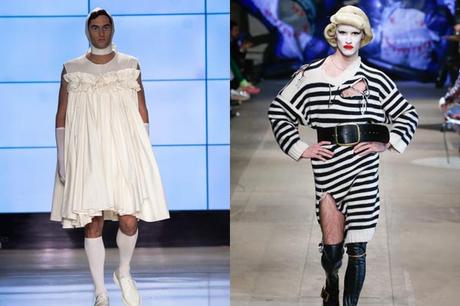 Some brands did remain strong on their positions: Armani, Dolce & Gabbana and others put on some amazing shows: the Dolce & Gabbana summer 2015 red show is one of the highlights of the decade (together with other shows around that time), as well as the shows offered by Armani in 2018 and 19. Billionaire was also outstanding and Bally never disappointed. Other highlights came from Paul Smith and Hardy Amies, but we did not expect anything less. Saint Laurent also found a new voice for itself, but soon enough became a one-note brand (even though the clothes were never bad) and houses like Givenchy, Louis Vuitton and others really went for the trends, their classic pieces being more important and relevant than their newest collections.
In womenswear, there seemed to be a duality between overdone styles and really dragged-down fashions, which went in tandem with which women were during the decade.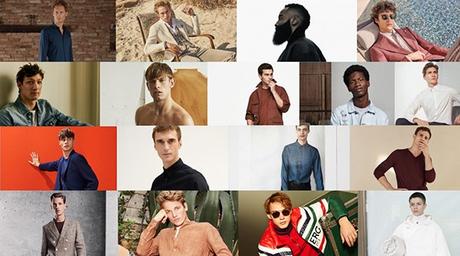 But back to menswear, it can be argued that every element can have two types of contradictions: an anti-contradiction and a non-contradiction. If the anti-contradiction of the classic menswear revival trend was the feminization of men, the non-contradiction came in the form of nihilism and boredom. A lot of men's fashion, especially the one created after 2016-17 had at its core a strong negation of almost everything. In this sense, we could see a lot of minimal wannabe designs, whiny clothes (and models), and downright dystopian fashions walk down the runways of the world. A lot of the odd club kid aesthetic of the 80s was brought back to life and many created what they themselves called "anti-fashion" rather than fashion.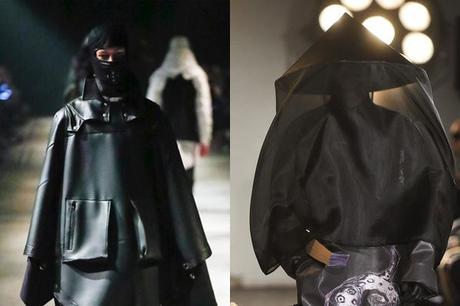 One of the reasons why these anti-aesthetics managed to become so popular was that postmodern thought took over the mainstream cultural discourse and relativism became the norm of the day. And so, we saw an end not just of beauty, but also of ethics and, some would argue, decency.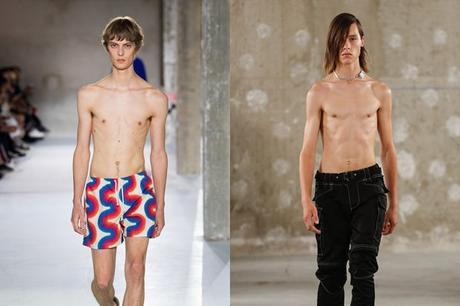 What is interesting is that we could see a strange phenomenon happen, which is that many labels put out clothes that, besides a very small niche, most men weren't even interested in and in which many men did not see themselves reflected. They were reflections of the times, with feminine and aggressive tones coming through, but they would rarely translate into what the (potential) clients of the labels were looking for.
Towards the very end of the decade though, a small start of a turning of the tide became visible, with classic menswear coming back in style. More and more brands are now turning the page and going back to making clothes that do have an appeal with the markets they serve.
The 2010s were a complex decade in fashion - it started out strong, but soon enough the change of course changed not just the brands, but the audiences too. As the times change, so will fashion and it seems that we will enter a new era of style.
Fraquoh and Franchomme
P.S. We want to hear from you! Which direction in fashion did you like best in the decade? Why? What do you think will be popular during 2020s? Share your feedback, questions or thoughts in the comments below! For more articles on style, fashion tips and cultural insights, you can subscribe to Attire Club via e-mail or follow us on Facebook, Twitter or Instagram!