I'd never heard of Vivian Maier before yesterday, but now I can't stop thinking about her.
Maier's street photography is probably the best I've ever seen — but the reclusive Chicago nanny never intended for anyone to see it.
Her choice of subjects, her use of light, her impeccable timing … it's just incredible to think she wasn't a professional. But she was a genius.
I saw Maier's images for the first time during This American Life live, a visual adaptation of one of my favourite podcasts, which was beamed in real time to movie theaters across the U.S. and Canada.
John Maloof, the young man who purchased thousands of Maier's unattributed negatives at an antique auction, is now on a mission to share her work with a new generation. He admits the intensely private woman probably would have hated the attention, but was never able to ask her permission directly.
Maloof writes:
Out of the more than 100,000 negatives I have in the collection, about 20-30,000 negatives were still in rolls, undeveloped from the 1960s-1970s. I have been successfully developing these rolls. I must say, it's very exciting for me. Most of her negatives that were developed in sleeves have the date and location penciled in French (she had poor penmanship).

I found her name written with pencil on a photo-lab envelope. I decided to 'Google' her about a year after I purchased these only to find her obituary placed the day before my search. She passed only a couple of days before that inquiry on her.
Maier caught fleeting moments like bubbles on the tip of her finger, and I'm not sure who could keep such talent to themselves.
In a world full of photoshopped renditions of posed subjects, these images are intoxicating in their authenticity.
With apologies – thank you, Ms. Maier.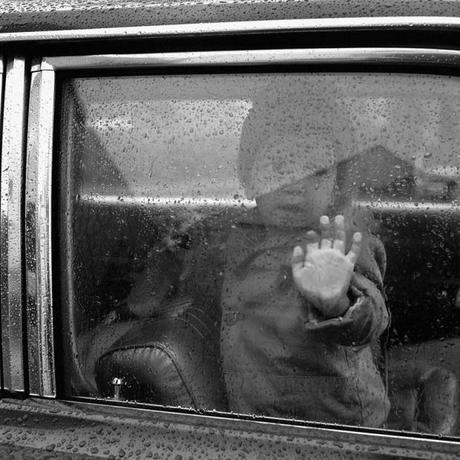 October 14, 1968, Chicago. Vivian Maier. Maloof Collection 2012.