We have coslept with both of our kids but now that Derin is 3.5 years old, he has recently started asking to sleep on his own. My little boy is growing up! Defne had also started to sleep in her own room around this age so I can see that this little one will soon leave our bedroom.
Last week, in my spare time I have been searching online stores for beds.  There are so many options. From bunk beds to middle sleepers, from designer beds to cheaper beds, there is something for everyone. It is not going to be an easy decision for sure.
It is important that the bed is comfortable and helps the child feel safe and secure but I also find it equally important that it is compact and functional.
The kids will be sharing a room. So I don't know if it is best to go for bunk beds but I really like these high sleepers. They help you gain space and they have got a fun design. I showed this bed to the kids and they absolutely adored it.
 Just check out these beautiful thuka beds.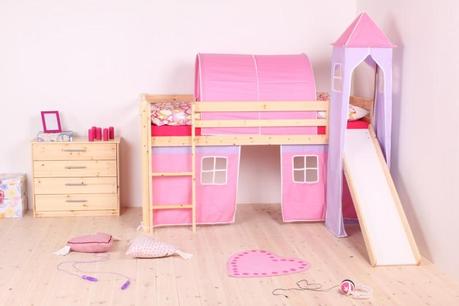 Thuka Hit 5 Mid Sleeper Bed Set With Slide
Another alternative is placing the bed as 
a high sleeper bed so that it  helps to save space within the bedroom.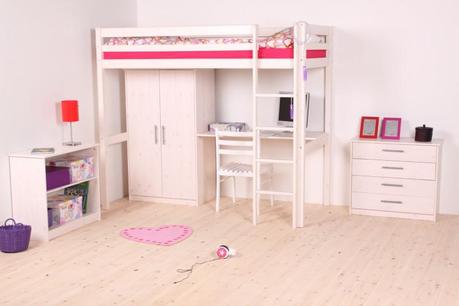 Thuka Hit 4 High Sleeper with wardrobe and desk
A couple of weeks ago through a friend, I  have heard about Clever Clicker, an online store that has a great variety of  products with competitive prices. At the moment they have got a sale with up to 40% off, which is great! 
They have got a user friendly website  and they are a one stop

 shop for all of your household furniture requirements.Clever Clicker provides free UK mainland  delivery and should you need any help with your shop, there is a dedicated customer service that can chat with you. 
I think I will need to think for a couple of weeks, to see what will meet our needs and then I will redecorate the kids' room.
Thank you so much for stopping by! If you enjoyed this post, please join us on Facebook,Twitter,Pinterest and G+. Click on the buttons on the right hand side to follow us on these platforms.