The Election, the Pandemic, This President & Where We Are Now
 So Donald Trump still hasn't and still won't recognize our election and votes and that he lost. He still hasn't and won't concede to President-elect Biden. This all leaves us, as a nation, here: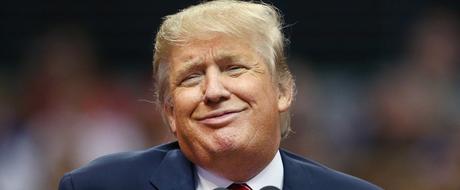 The Rocky Transition Of Power Between Biden And Trump May Affect National Security
Even Republicans in Congress recognize what needs to be done here, now.
Senate Republicans Back Push For President-Elect Biden To Get Intelligence Briefings
Trump certainly needs to face and accept reality.
Legal Avenues Closing As Trump Lawsuits Meet With Defeat Or Dead Ends
His own, our own agencies are saying, telling him there was no election theft.
Federal prosecutors assigned to monitor election malfeasance tell Barr they see no evidence of substantial irregularities

Then there's this. 
Heads roll as Trump launches post-election purge
President Trump is stepping up his war on the federal government after losing the 2020 election, sending heads rolling across key agencies with a late push to get personnel and policies in place before he leaves the White House.
The president's dismissal of Defense Secretary Mark Esper and other top Pentagon officials put Washington on notice and potentially paved the way for the withdrawal of U.S. troops from the nation's longest-running war in Afghanistan.
Rumors are swirling around whether CIA Director Gina Haspel might be next, as the president's allies accuse her of obstructing efforts to declassify top secret materials they say would expose wrongdoing in the Russia investigation.
A shake-up is underway at the Department of Homeland Security's cyber division, where top officials have disputed Trump's baseless claims that Democrats fraudulently stole the election from him.
The president has installed loyalists at agencies responsible for overseeing the government's environmental and energy regulations, and there is speculation that he could clean house at the FBI or Health and Human Services...
What on Earth is he doing? Does he even know? And why is he doing this? What are his goals? Does he have any? It's yet more of this unprecedented President and presidency.
Again, doesn't it seem as though Putin helped put him in this place, this position, to help tear us down, tear us apart?  Doesn't that seem plausible? Because nothing else makes sense.
And this. This is potentially frightening and may portend what we're left with when the Orange Man is gone.
Far-right groups plan DC rallies for Trump as tensions grow
A wide array of far-right groups and Trump supporters are planning to descend on the nation's capital Saturday amid heightened tensions over the results of the presidential election.
The mix of demonstrators gathering in downtown Washington, D.C., where they'll be met with counterprotesters, is sparking fears that the events could turn violent.
The main rally — known by various unofficial names such as the Million MAGA March, Stop the Steal DC and March for Trump — appears focused on showing an outpouring of support for President Trump as he refuses to concede the race to President-elect Joe Biden, citing unsubstantiated claims of widespread voter fraud.
Organizers and right-wing media figures, along with the White House officials, have predicted a massive turnout, though similar events during Trump's presidency have fizzled out.
Fox News host Sean Hannity, White House press secretary Kayleigh McEnany and Trump have all promoted the rally.
Fox supported it. Because of course.
With all this delay and stalling, thousands of Americans are dying each day from the pandemic---and the numbers are getting worse.
Fighting the Pandemic Can't Wait for Inauguration Day
According to ABC News last evening,  we hit 193,000 new cases of COVID here in the US yesterday.  We'd been warned there could be as many as 100,000 per day some months ago. Now we're nearly double that, obviously. More frightening, it's estimated 2,000 Americans per day are going to start dying from this. And it's not even Winter yet.
The Pandemic Is Entering A Dangerous New Chapter
Meanwhile, this President  is still going for self-supporting rallies.
So irresponsible. As ever.
So we're in limbo. Nationally, we're in an in-between state that no President has ever put us before. And in the midst of the worst, most deadly, killing international pandemic in the last more than 100 years.
So we wait.
And we wait.
Waiting for Trump to concede the election.
Waiting for him to do something, anything, lead on this pandemic.
And more.
We wait.
Thanks, Mr. President.  Thanks, again.
And thanks, Republicans. Your boy just keeps getting worse and worse.
Do the right thing, Mr. President.  Concede. For the first time in your life, do the right thing. Do the responsible, adult, mature, intelligent thing.
Please.