We've known since the Television Critics Association press tour in late Juy that the Flash, the Barry Allen version, was to be introduced as a recurring character during the second season of Arrow.  It's been beaten home over and over again that he will show up in episodes 8 and 9 to assist Oliver and Felicity in solving a case.  Then he will return in episode 20 for a backdoor pilot set in his own universe, presumably Central City.  If the backdoor pilot performed to the CW's liking they'd order a full show centered around The Flash as a spin-off of Arrow.  They cast Glee's Grant Gustin as Allen, and his first two episodes have been filmed and will air next month.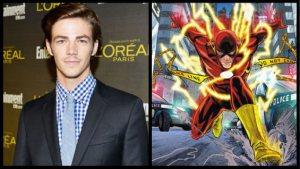 We're so close now.  So, of course, now they choose to throw an audible at us.  It turns outs that the higher ups at The CW reserved the right to change their mind.
According to Deadline.com, The CW has scrapped their plans to use episode 20 of Arrow's current season as a backdoor pilot.
Boo!
But only because they want to make a full, traditional pilot instead.
Yay?  Actually, yes, this can be seen as good news.  It's like a vote of confidence on The CW's part.  Here's what Deadline said about it:
"The decision was made after CW brass saw cuts of Episodes 8 and 9, which have been very well received. Filming a stand-alone Flash pilot would allow the creators to better flesh out the superhero's story and his world on a bigger budget, as pilot budgets are significantly higher than episodic ones. While no longer a full-blown spinoff, The Flash still will be tethered to the Arrow universe since the the character (as Barry Allen) will first be introduced there."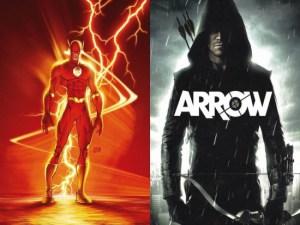 It's worth noting that the backdoor pilot strategy which was to be utilized by Arrow this season was just used last year by the CW when Vampire Diaries spin-off The Originals started as a backdoor pilot/regular episode of the season.  However, that presented a problem.  The Vampire Diaries viewers who would tune into check out The Originals had already seen the pilot now.  Plus, this episode didn't do enough to explain things to those with no knowledge of Vampire Diaries.  So, they only re-used around half of the footage from the backdoor pilot, filming new footage told from a different character's point of view than had been done in the backdoor pilot.   Perhaps the CW saw all this extra effort necessary to establish The Originals as it own entity once they picked it up to series that they decided to skip a step with The Flash, giving it a chance to establish its universe more fully in its own pilot.
Why should we be worried, though?  If they kept the back-door pilot, at least we'd be guaranteed of seeing exactly roughly what the Arrow producers envision their Flash TV show looking like.  This traditional pilot approach is similar to the failed Aquaman spin-off of Smallville which never saw the light of day, unless you knew exactly where to look.
What do you make of this news?  Barry Allen will be back in a flash…not just as fast as we expected.