Reblogged from Futile Democracy: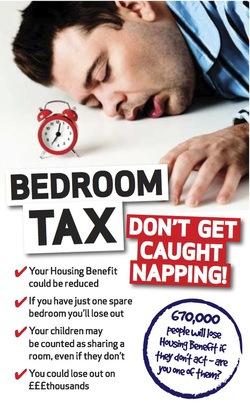 It is my understanding, that civilised society should be judged on how it looks after its most vulnerable, rather than how big a tax break it can offer its wealthiest. Apparently the Liberal Democrats and the Conservative Party take the opposite view. As the Bedroom Tax takes vitally needed money out of the pockets of 400,000 families with disabled children; our wondrous government will at the same time be handing a tax cut to 8,000 millionaires, giving them an average £107,000 more.
Read more… 2,014 more words
The Bedroom Tax is sadly being underreported. It epitomises Conservative divisiveness and their attempts to make life much harder for people who can least cope. I understand that the families of soldiers who have died in service will be caught out by the tax, as will people in the situations featured in this article.