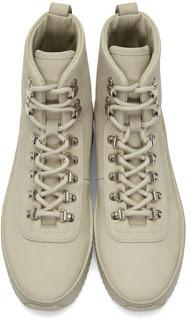 Fear Of God Nubuck Hiking Sneaker Boots
Winter boots don't have to be conventional. Especially if you're a sneaker head. Well Jerry Lorenzo and his Fear Of God has combined the aesthetic seasonal appeal of a boot with the casual appeal of a sneaker for his Nubuck Hiking Sneaker. What's nice about this is the appropriately neutral color of taupe that can go warm or cool with the accompanying outfit. Then the details like the polished hardware eyelets, treaded wedge sole and overall conical silhouette make this a great seasonal hybrid. Available now at Ssense.com.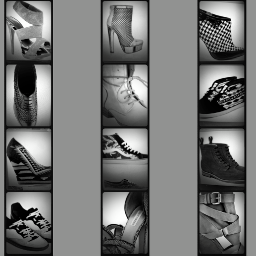 About SHOEOGRAPHY.COM:
Shoeography.com is a daily footwear blog highlighting what's new and what's hot in mens shoes, and women's fashion shoes!