A little while ago I purchased a food dehydrator from Amazon U.K.
Being new to dehydrating food, I also decided to buy a copy of The Complete Idiot's Guide to Dehydrating Foods, by Jeanette Hurt.

It is a great book and the recipes are very easy to follow.
The only downside for us in Europe is that it uses American measurements, but it is simple enough to scribble a quick conversion chart on the inside of the cover.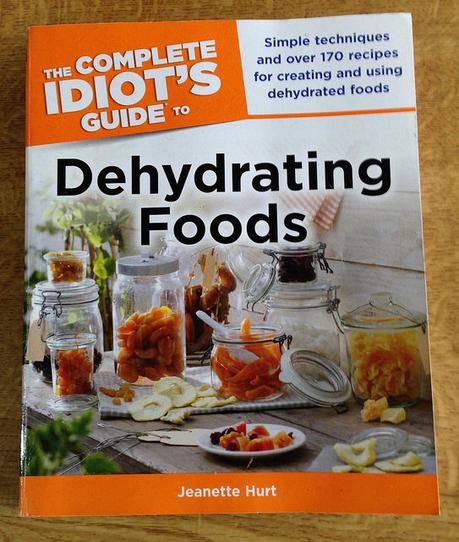 I've been wanting a food hydrator for quite a while, and so far I'm impressed with everything I've dehydrated. I'm really pleased with my purchase.
Apart from dehydrating foods for my wife and I to enjoy, another reason for wanting, and purchasing a food dehydrator, was so I could make tasty and healthy treats for our two dogs.
Admittedly both of the dogs will pretty much eat anything we give them, but the dehydrated sweet potato is a favorite.
Here are some photos of my food dehydrating:
Onions, Mushrooms, and Tomatoes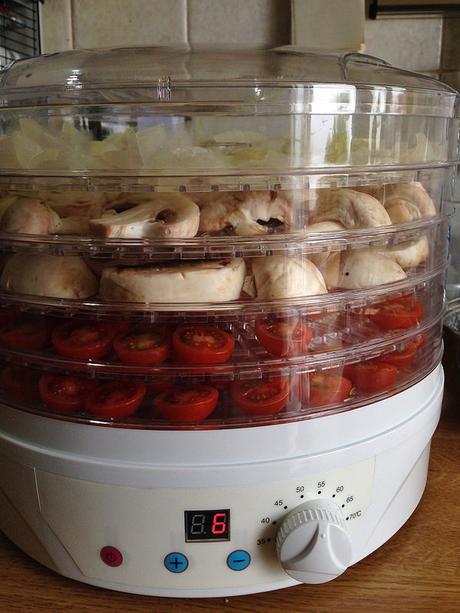 Oranges and Lemons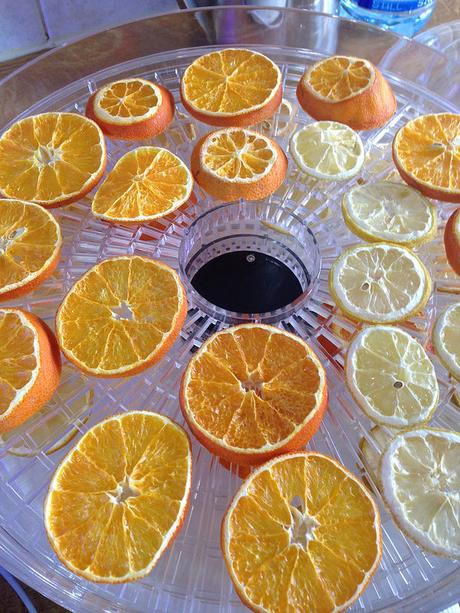 Sweet Potato