Welcome all of you awesome readers! Today I am part of The Color of Snow by Brenda Stanley blog tour and as my stop I provided a review of this wonderful book. I hope my review peeks your interest in this complicated, non-traditional story. Give a big welcome to The Color of Snow and it's author, Brenda Stanley! Thank you Tribute Books for having me on this blog tour.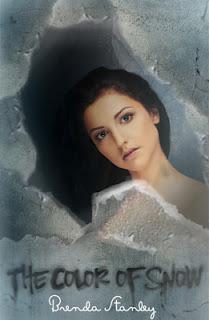 The Color of Snow by Brenda Stanley
★★★★☆
Sophie was discovered to be the missing girl, Callidora, who had been kidnapped by her father when she was a baby. She had been discovered because her father shot her friend Damien, who only wanted to save her from her caged environment. Only Sophie had known that the cages were not to keep her in... but others out. It was believed that she was cursed and would bring harm to the people she loved. She had been sheltered for sixteen years and had not ventured from her property, and now, she was being thrust into the world with a family she had never known. Before long, she found out not everyone had her best interests in mind.
This story had a lot more depth to it than I expected. It was a fantastic read that made me really feel for the characters, even the father who kidnapped Sophie. This wasn't a clear-cut kidnapping; there was a lot more to it, and most people did not understand.
I liked that the book had the father's point of view from the past and Sophie telling the story in the present, while also referring to past events. I really liked getting to know both characters and getting a different understanding than I thought I would have when I started this book. I thought I would hate the kidnapper, but it wasn't that simple. I also didn't expect what was found out in the end, even though I should have figured it out with the clues in the book. There was foreshadowing, which was used well; I just didn't think about it deeply enough. I liked that I didn't figure it out, though, because it was more of a mystery that way.
The author had a wonderful use of language and created vivid images. I liked how easy it was to picture the scenes in my head, making the story even more enjoyable.
I received this book from Tribute Books for review.
Buy Now!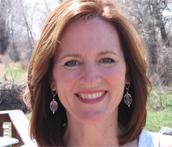 About Brenda
:
Brenda Stanley is the former news anchor at her NBC affiliate KPVI in Eastern Iadho. Her writing has been recognized by the Scripps Howard Foundation, the Hearst Journalism Awards, the Idaho Press Club and the Society for Professional Journalists. She is a graduate of Dixie College in St. George, Utah, and the University of Utah in Salt Lake City. Brenda lived for two years in Ballard, Utah, within the Fort Duchesne reservation where the novel is set. She and her husband live on a small ranch near the Snake River with their horses and dogs.
Find Brenda:
| Website | Facebook | Twitter | Goodreads | The Color of Snow Website |