Doing your part to make the world a better place is just a click away. Here are some charitable Christmas present suggestions.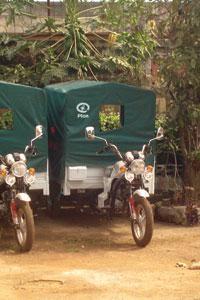 We sponsor a little boy called Norbert in Kenya through
Plan Canada.
Plan Canada promotes their "Gifts of Hope" at this time of year. One goat for a village costs $75. This gift provides the possibility of a livelihood and income. Imagine what a flock of 12 could do. Ten mango trees would set you back only $100. They are planted in school gardens and their juicy and nutritious fruit provide an incentive to come to school. I especially like the idea of the Motorcycle Ambulance. For people living in remote communities without healthcare services, this $150 gift is a lifeline: it brings healthcare workers to isolated villages and it carries people from those villages to community health centres.
We also give monthly to Médecins Sans Frontieres (Doctors without Borders). They were established in 1971 by a small group of French doctors who had worked in Biafra. Upon their return, they were determined to find a way to respond rapidly and effectively to public health emergencies, with complete independence from political, economic and religious influences. MSF is one of the world's leading independent international medical relief organizations, working in nearly 60 countries worldwide and with operational centres in 19 countries.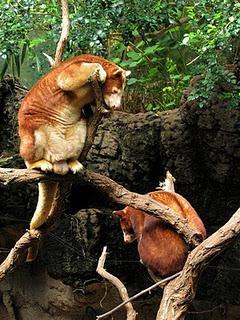 If something doesn't happen soon at the
Toronto Zoo
, our illustrious mayor Rob Ford will probably let the animals out to graze in the backyards of Eastern Scarborough. I used to sponsor a Matchies Tree Kangaroo. I bet you didn't even know they existed. Bob Barker's rescuing our elephants. Why not "come on down" and  sponsor your favorite zoo animal.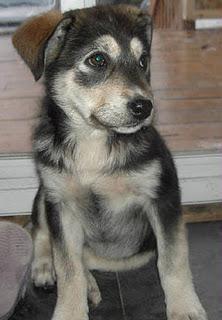 Moosoneepuppyrescue.com
For those ready to have a dog in their life there is the Moosonee Puppy Rescue. My Toronto neighbourhood is teaming with kind-hearted people who have adopted these dogs. Here's a bit about the Rescue. The Moosonee Puppy Rescue began in 2003. In the isolated First Nations communities of Moosonee, Moose Factory, Attawapiskat, Fort Albany and Kashechewan, dogs are left to face a life of neglect. Overbreeding occurs and as there are no veterinarian services in these communities, dogs may be trapped or shot. These puppies have amazing temperaments (I know 2 personally), but puppies take a lot of attention and devotion. If you're ready to take the leap, contact Sharron at Moosonee Puppy Rescue. If you can't take a dog, there are other ways to help out by purchasing crafts and photographs created in support of the dogs. Or you can donate by visiting this page.
The Memory Project will provide every living Canadian veteran of the Second World War and the Korean War with the opportunity to share their memories through oral interviews and digitized artefacts and memorabilia.  This nationwide bilingual project will create a record of Canada's participation these wars as seen through the eyes of thousands of veterans. I think this is a great idea. As I cry more at each passing Remembrance Day, I thought I'd better donate.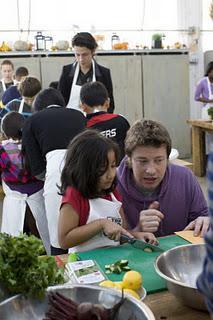 thestop.com
Another Toronto foundation that I think is just great is The Stop. The Stop strives to increase access to healthy food in a manner that maintains dignity, builds community and challenges inequality. Better than a food bank, The Stop provides frontline services to the community including community kitchens, bake-ovens and markets, a sustainable food production and educational center with a state-of-the art greenhouse. They have after school programs and summer camps focusing on teaching kids positive attitudes towards healthy eating. The Drop In is a safe place where anyone can enjoy delicious food. And speaking of dropping in - Jamie Oliver dropped in for a half-hour whistle-stop but ending up touring The Stops Green Barns and After School programs for two hours. "Amazing", he said. There are many ways to give. Become a member for $50.