The church of Santa Maria di Ronzano stands alone on a hill in the valley Mavone, in the town of Ronzano, in the municipality of Castel Castagna , in the province of .
The building belonged to the monastery of the Benedictine abbey who conceived the convent, now disappeared.
The architectural style of the church is characterized by a clear imprint of the Romanesque style - Apuglia who finds himself in setting windows, blind arches in the area of ​​the presbytery and in the plant that, although internally encompasses three semicircular apses, externally appears straight.
These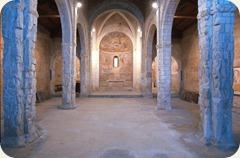 features are common to the factory Ronzano
Apulian
churches of the cathedral of Bito, the dome of St. Conrad in Molfetta and the basilica of San Nicola in Bar.
The exterior walls of the sides of the church are also made of brick and stone blocks, where the latter were combined and sorted to generate forms of decorum that meet the same succession of arches inside.
The clear lines of the stone, which emerge from the red latrizio, draw a skeleton framing blind arches between pilasters on both the longitudinal portions and on the wall of the presbytery, which are connected to the four blind arches and the large lancet window that opens in the center of ' apse.
The entire wall covering has mullioned windows of some slit, others of medium size bounded by barriers decorated with motifs branch and the largest in the area of ​​the apse.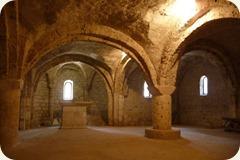 This is larger than all the others, is opened between two columns, resting on shelves, topped with capitals decorated with palmettes.
Its outline is framed by a band carved with fruits and flowers and has crossed the bay from its perforated stone hurdle and worked by the board.
Above the roof of the back wall is designed for fitting the bell tower made, too, in brick and stone.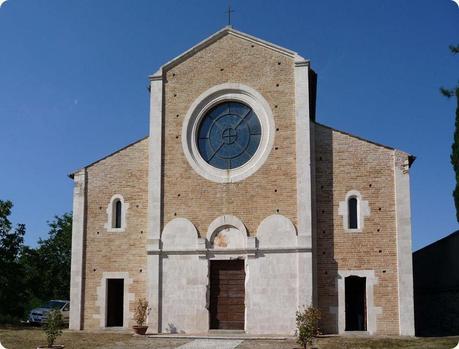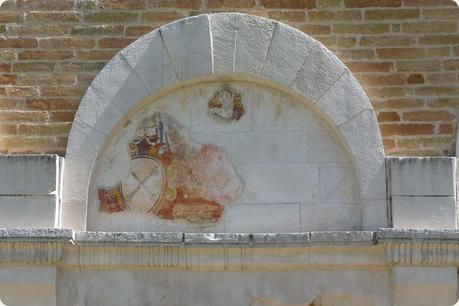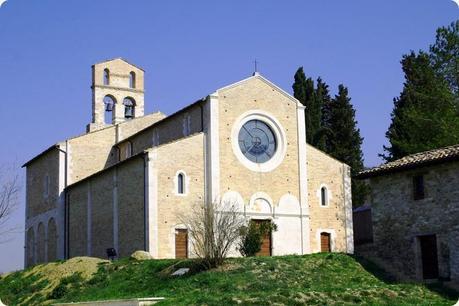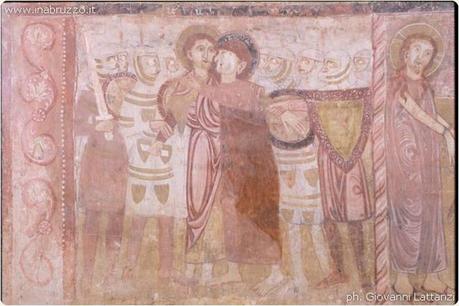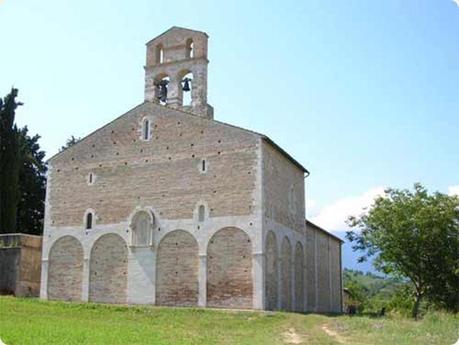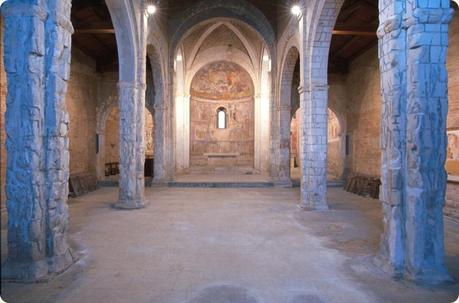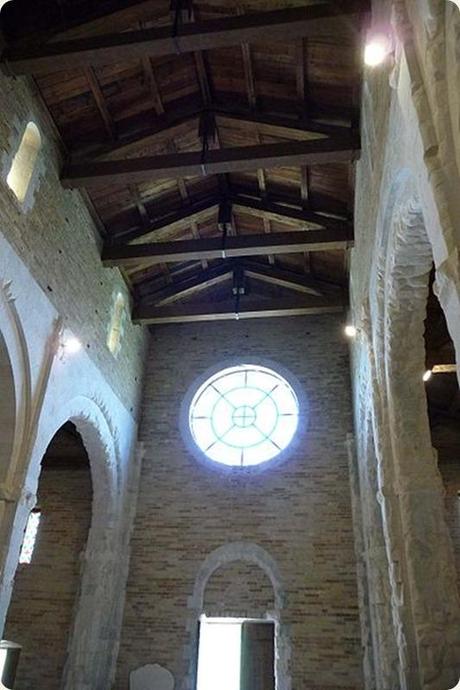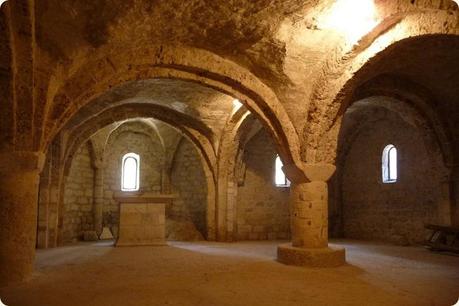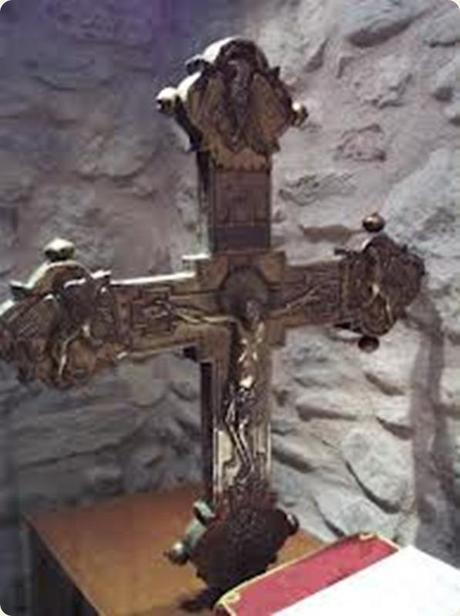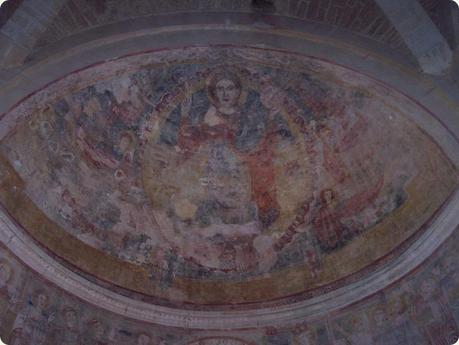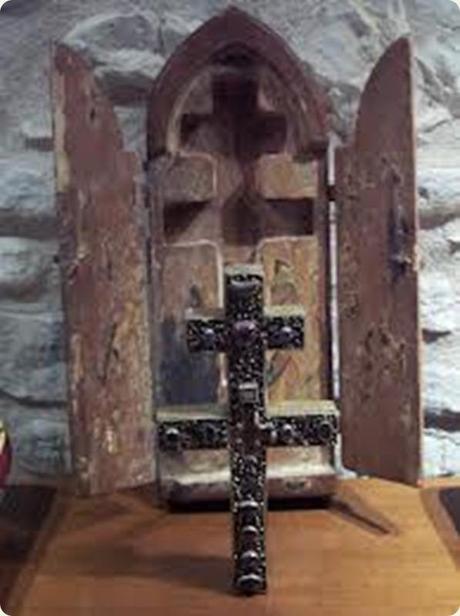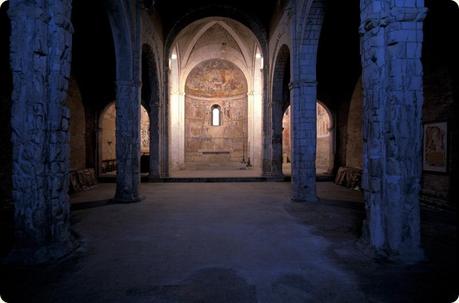 If you liked this article, subscribe to the feed by clicking the image below to keep informed about new contents of the blog: