After Tokyo-Narita, the second airport in Japan I've been to was Chubu Centrair International Airport, which serves Nagoya. Recently, Jetstar Japan commenced flights between Nagoya and Manila, and so I was given a chance to land, transit, and depart at the said airport. Read more…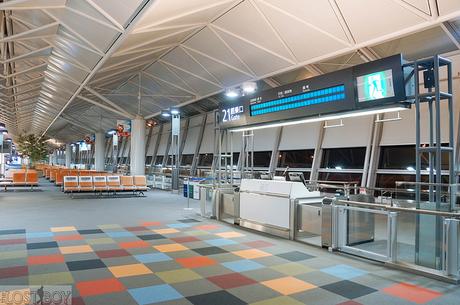 THE AIRPORT
The Chubu Centrair International Airport is the primary airport that serves Nagoya and the central region of Japan. An architectural marvel, it sits on an artificial island in Ise Bay, Tokoname City, Aichi Prefecture, located 35 km south of Nagoya. It is Japan's 8th busiest airport.
Jetstar Japan currently flies between Nagoya and Fukuoka, Kagoshima, Naha, Sapporo, and Taipei. Recently, it started flights between Nagoya and Manila, flying up to 7x weekly.
ARRIVAL
I flew from Manila to Nagoya on Jetstar Japan flight GK 94, and since our flight departed from NAIA Terminal 1 on time, we also arrived on time at Chubu Centrair. We were made to disembark using airstairs, and the walk from the gate to immigration was thankfully brief.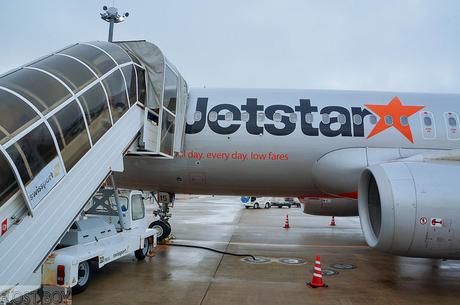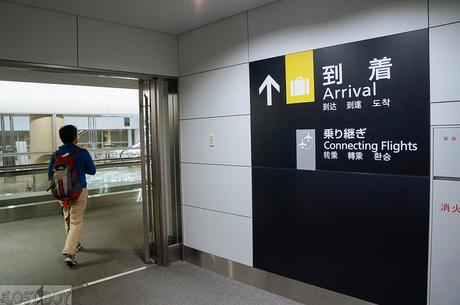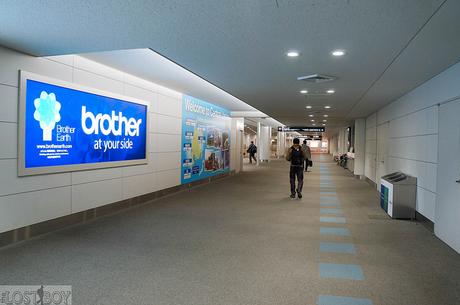 There was a slight bottleneck at immigration, for only three counters were serving our flight. It was early in the morning, after all. Fortunately though, my luggage was already waiting at the carousel by the time I cleared immigration—thanks to Jetstar Japan's efficient baggage handling—so I had time to check-in for my connecting flight.
TRANSIT
Although I did see a facility for international-to-international transits, what I was able to try was the international-to-domestic connection with Jetstar Japan. Just to clarify, I was ticketed separately for my Manila-Nagoya and Nagoya-Sapporo flights; that said, I needed to claim my baggage, clear customs, and check-in again at Nagoya.
I must say connecting at Nagoya was a breeze. From the arrivals area, I simply took an elevator going up to the departures concourse, and it only took me a few minutes to do this and walk to the check-in counters for my Nagoya to Sapporo domestic flight.
With less than an hour remaining before my flight, I was thankful that Jetstar Japan's check-in counters for domestic flights close 30 minutes before departure.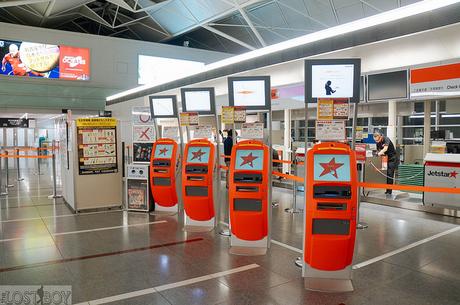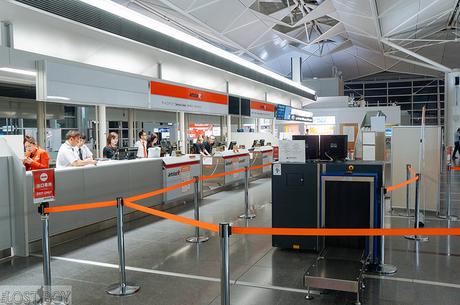 DEPARTURE
I arrived at Chubu Centrair well ahead of my flight to Manila, so I have ample time to explore the airport. With a quite a long queue for my flight's check-in (turned out my flight was flying almost full), I explored the airport's Sky Town.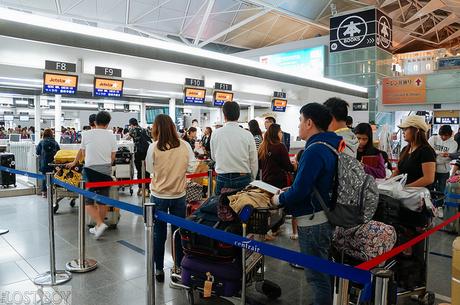 Sky Town is on the fourth floor, and it has a wide array of shops, including UNIQLO and Muji-to-Go, as well as cafes and restaurants, such as Freshness Burger and Starbucks Coffee.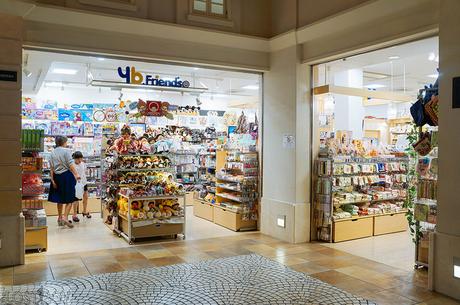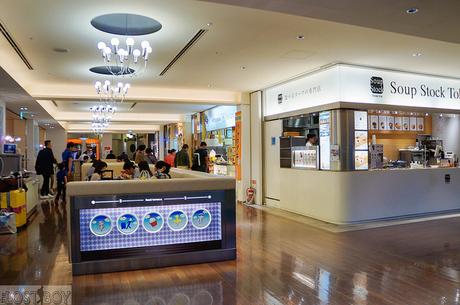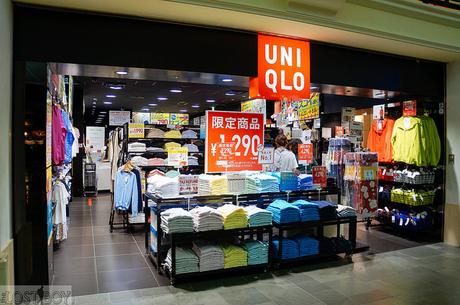 By the time I was done exploring Sky Town and grabbing a quick bite from the Lawson (convenience store) at the ground floor, the queue for check-in wasn't long anymore. Check-in was fast, and the agent who served me was polite and friendly.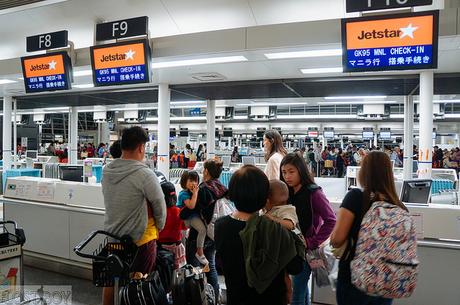 Although the airport is big, it didn't take too long for me queue for security and immigration, and the walk to the gate wasn't too far either. There were a handful of shops and restaurants leading to the gate, and seating near the gate was aplenty.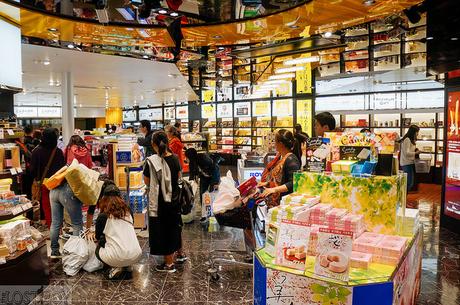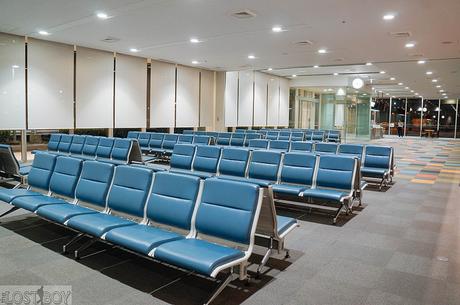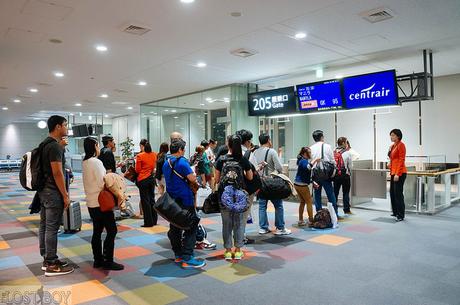 We were boarded using buses and airstairs on the tarmac, rather aerobridges. Our flight departed from Chubu Centrair on time and arrived at NAIA Terminal 1 also on time.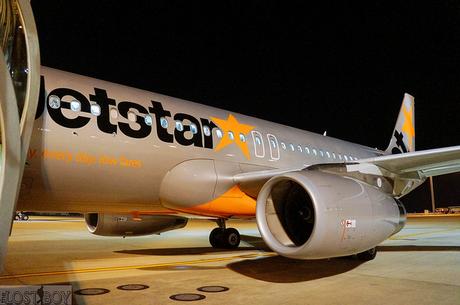 Jetstar Japan flies up to 7x weekly from Manila to Tokyo-Narita and Nagoya, and it flies up to 4x weekly from Manila to Osaka to complement Jetstar Asia's 4x weekly service. The lowest fares to Japan may be booked at jetstar.com. Follow Jetstar Asia on Facebook and Twitter for promos and updates.