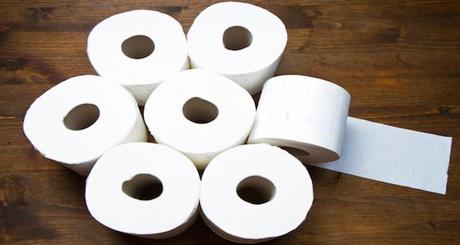 February 12, 2015

Email This Post
The Choice of Voice: How Humor Helps Define Charmin's Brand
Effective content marketing takes dedication and a willingness to experiment. It's not easy to be consistently creative and engaging across all your chosen marketing channels, while crafting your message to appeal to each audience. It's especially challenging when you're selling a product that isn't exactly glamorous.
Charmin toilet paper has an integrated marketing strategy that is anything but seat-of-the-pants, so to speak. But it's not-so-secret ingredient is humor.
"We know that social is a very noisy space and requires a CPG (consumer packaged goods) brand to do something unexpected in order to break through," said Charmin Communications Manager, Laura Dressman, speaking to Digiday. "We're a toilet paper brand that doesn't take itself too seriously. We've always had a 'playful instigator' tone and we tweak it according to which platform we're on to make sure that it plays well on that channel."
Charmin is active on a variety of social networks, including Twitter, Facebook, Google+, YouTube, and Vine. In fact, Time even gave Charmin top honors among its selection of Sassiest Brands on Twitter. Here are a few takeaways from Charmin's integrated marketing success over the past year.

Join The Conversation
The venerable company is not above using cheeky puns and the hashtag #tweetfromtheseat to add its two-cents to current events or trends. On Twitter, Charmin has amassed over 53,000 followers. For its more than 865,000 Facebook followers, the company consciously takes a slightly less edgy tone. Vine and YouTube are used to complement the campaigns with video.
Listen Constantly
Dressman also commented about the need to monitor fan feedback according to each network, knowing that each community is different. "We've been able to cultivate a very engaged audience because we're constantly listening and watching our brand's sentiment. We tweak it to strike the right balance, depending on the platform."
The company realizes that it may not share the same sense of humor as every one of its potential customers, and decided it's okay with that. Commented Dressman, "We know humor is subjective, and we're not going to please everyone all the time. But we've made a clear choice with our tone of voice."
Explore and Experiment
Part of what defines Charmin's engaging brand presence is how it regularly explores and tests different channels. According to Dressman, Charmin constantly evaluates new platforms to see if they are the right fit for the brand.
To keep its edge, Charmin created its own dedicated in-house team consisting of five people who work closely with the company's various agency partners. Consequently, Charmin's various social channels are closely integrated with all its marketing efforts. Use these tips and examples for integrating social media into your next promotional campaign.