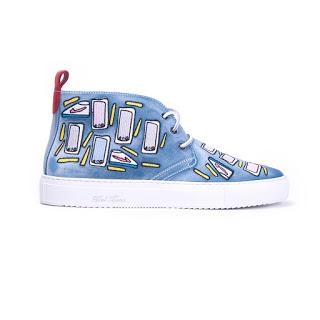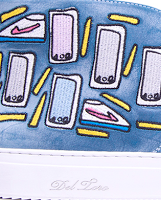 Del Toro X Katherine Bernhardt Dust Blue Leather Smartphone Chukka
When art meets shoe wonderful things can happen. Such is the case with this cheeky collaboration from Del Toro Shoes and artist Katherine Bernhardt. This one chukka part of a whole set that she has done with Del Toro is one that she describes as "Brooklyn Deli culture meets toilet paper and sharpies meets cool Caribbean colors and sharks meets Del Toro." The fresh blue suede upper features embroideries of chukkas and smartphones all set onto a while logo embossed rubber sole for a fun and expressive shoe that speaks to the season and the modern art. Available now at DelToroShoes.com.
Category: Chukka Sneakers, Del Toro Shoes, Men's Shoes, Men's Sneakers, Mens, Mens Footwear, Mens Spring/Summer 2017, Mens Style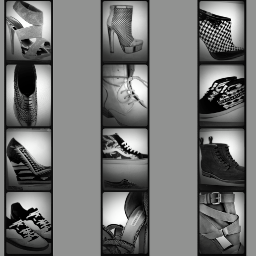 About SHOEOGRAPHY.COM:
Shoeography.com is a daily footwear blog highlighting what's new and what's hot in mens shoes, and women's fashion shoes!