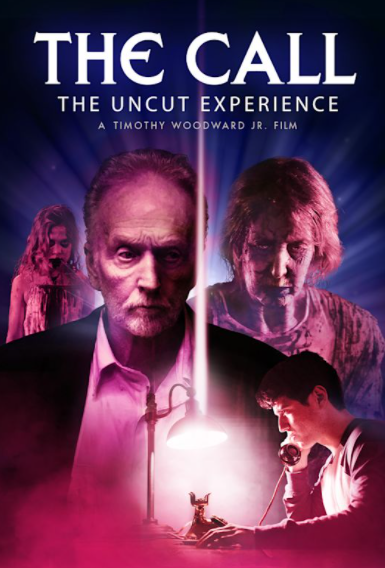 From the creator of Final Destination, The Call is anchored by horror icons Lin Shaye and Tobin Bell. Shaye is best known for her role of Elise Rainier from the worldwide box office hit franchise Insidious. She's also starred in a variety of horror films, including The Grudge, Ouija, The Final Wish and Showtime's Penny Dreadful: City of Angels. Bell is best known for his role in the Saw franchise playing the terrifying John "Jigsaw" Kramer in all eight movies. The spine-tingling tale also stars Chester Rushing (Stranger Things), Erin Sanders (Big Time Rush), Mike Manning (Teen Wolf) and Judd Lormand (SEAL Team).
Visit Fathom Events Here for see if the film is showing near you
SYNOPSIS:  From the creator of Final Destination, Lin Shaye and Tobin Bell star in this terrifying tale of death from the fall of 1987. After a tragic accident, a group of small-town friends must survive the night in the home of a sinister couple. One by one, their worst nightmares quickly become reality as they enter the realm of The Call.
Read our review here