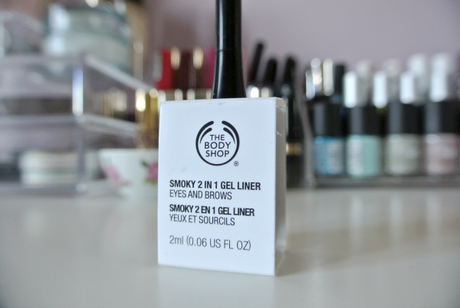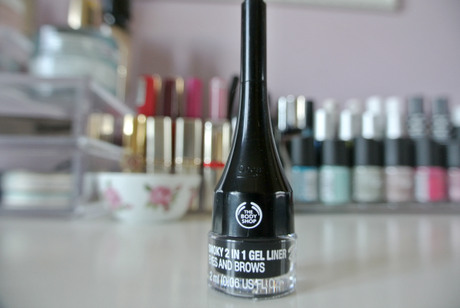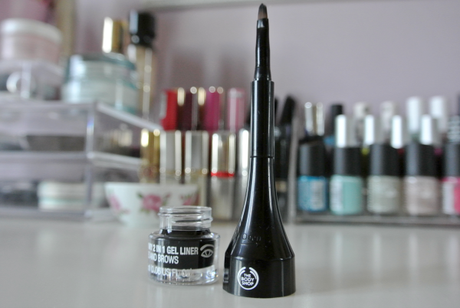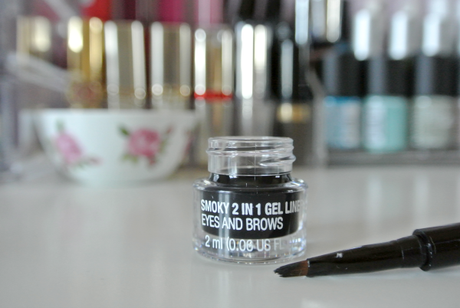 For an eyeliner to be perfect and get full marks for me it must tick a few boxes; extra black, easy to apply, long lasting, good for a flick. The Body Shop's new Smoky 2 in 1 Gel Liner* does tick those boxes, but a part of me can't say it's perfect and give it the full 10/10 and I think I know why…
Is it long lasting? Yep, it has lasted all day on me every time I've used it. Is it easy to apply? Sure, the little brush makes it so simple to get a really thin, defining line along the eye which can be built up if needed, and it's so convenient not having to reach for another brush every time I want to wear eyeliner as it's right there in the lid. Is it extra black? Well, it's black, but not extra black, and I think that's where it lets itself down. Maybe it's because it's 2 in 1 for both eyes and brows, and having a jet black gel on your eyebrows may look a little odd, but if I was going on a night out or wanted a really dramatic eyeliner this just isn't one that I would reach for. What I do like the Body Shop's 2 in 1 Gel Liner for however is during the day, when I do want a little definition but don't want to look too made up or overdone.
That's when this product really shines. The softness and slight smokiness of the black really helps to keep it looking natural, especially with the super thin line that you can create with the brush. My favorite look to use this for is a thin line right along the lid with the smallest, thinnest little flick at the end. It almost looks as if it could be real and that the flick is just an extra eyelash! I obviously have it in black, but it comes in brown too which I might go back and have a look at to see if the color would match my eyebrows. I quite like the idea of trying a gel on them to get a really precise shape, and at £10 I think that's quite a good price to try it at! If I was going to be using this on my eyebrows though I don't think I would use the brush that comes with it, something like the MAC 208 would probably work better just because of the angled shape.
So if it's not getting 10/10, what would I give it? A good strong 9/10. An affordable, easy to use, long lasting eyeliner that is perfect for everyday wear. The Body Shop's 2 in 1 Smoky Gel Liner gets a thumbs up from me! (p.s keep a lookout because The Body Shop always have massive discounts online like 40% off, or £25 off a £50 spend!)
*PR Sample