A look at the Body Shops well- loved Lip and Cheek Stain in shade 01 Rose Pink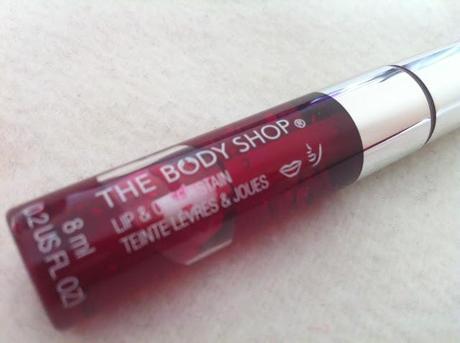 The Body shop Lip and Cheek Stain
Like most beauty bloggers I spend a lot of my hard earned pennies on products to review for this blog, so when a magazine gives away a product for free I make sure I pick up a copy. This was the case with June's Marie Claire Magazine, who were giving away the Body Shop Lip and Cheek Stain with each issue.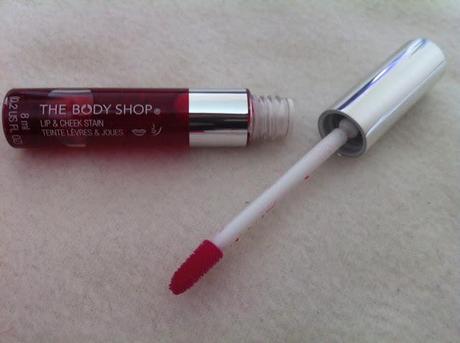 The Body Shop Lip and Cheek Stain
The stain was available in two shades; Rose Pink and Bronze Glimmer. I opted for Rose Pink as I have been on the look out for a new lip stain for a while. Although the stain looks very red in the tube it is actually a very subtle stain. When applying it as a cheek stain it takes multiple applications to build the color and the effect is still quite subtle. The finished look is soft and pretty but it definitely isn't the bold look you would expect when you see the color in the tube.

Left: The product looks very bright   Right: Blended in
I personally think this product works better as a lip stain. Again, it has a much more subtle finish than you would expect from seeing this is the tube. The consistancy is quite wet and you do need a couple of applications before it gives much impact to the lips. However, again the finish is pretty, soft and natural. The Body Shop Lip and Cheek Stain isn't the longest wearing product, it fades pretty quickly on the cheeks but gives a good four hours wear on the lips. The Lip and Cheek stain is perfect for every day wear; its versatile, easy to apply, easy to wear and subtle enough to wear for work. It is priced at £10 and I am really enjoying wearing it.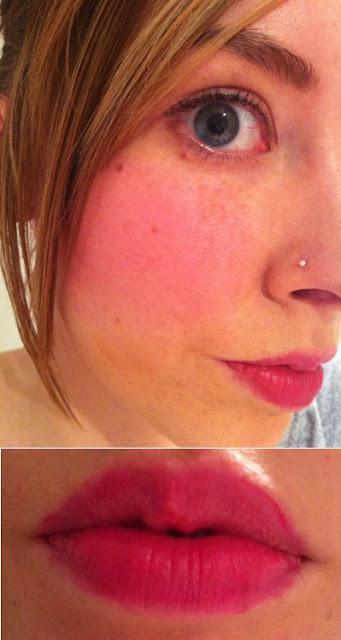 Body Shop Lip and Cheek stain applied to cheek and lips.
Follow me on: Twitter - Hello Cotton - Blog Lovin'