A post shared by The Body Shop India (@thebodyshopindia) on Mar 2, 2017 at 10:06pm PST
The Body Shop India
recently started the campaign

#MultiTaskMaster

for their newly launched 5 face masks that vary from British Rose Fresh Plumping mask to Himalayan Charcoal Purifying Glow mask and 3 in between these.
Why I really wanted to write about this post is to let you guys know that we have also stepped in to the world of #MultiMasking that was started back in 2014-15 . You ask what is Multi Masking?
Multi-masking is slapping different types of masks (from hydrating to skin-tightening) on different areas depending on their needs on your face at the same time.
 But it led me to a fact that I have noticed on most of Indian websites - poor images. I have an evidence-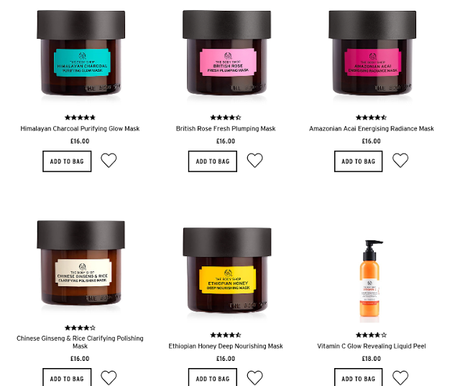 A Screenshot of The Bodyshop UK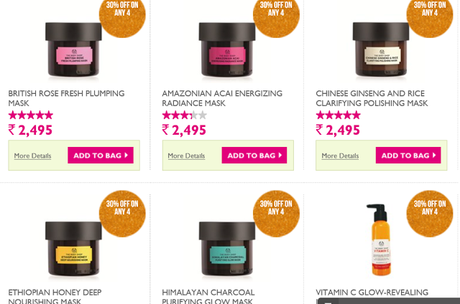 The Bodyshop India
Do you see the difference? I see that, though, selecting the product brings-up a clear high definition image of the product.
Is it common for you too to notice poor image quality on Indian websites?
I have a suggestion to improve this - Please.Use.Good.Quality.Images
You are no me who can afford only her Samsung Galaxy S5 or Canon 600 for images. You are big-shot-brands and can do whatever you want. Okay, not whatever - because you are still dependent on us to buy your products. *Crap Pun*
On a different mood-changing note, here is my answer for this campaign that TBS started: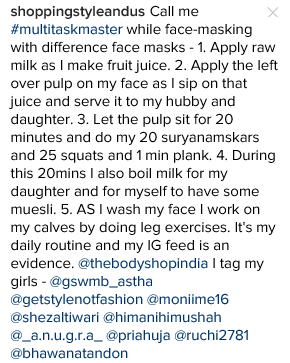 TBS #MultiTaskMaster campaign and my answer!!
Although I don't write much about face-masks, I am a big fan of masking and I throw anything on my face that has a potential of giving nourishment to my skin. I don't mind if it's 'charcoal' or 'coal'.
But get the images appealing you guys! *Ugh*
*This post may contain affiliate links, products sent by brand/PR for consideration, paid contents.
Never miss A Post

  :
NEWSLETTER | FACEBOOK | TWITTER |  GOOGLE+ 
Disclosure Policy.