If you have been following my blog lately, I had put a blog post on Body Shop Fuji Green Tea Body Wash . Now this range in particular is one of the best ranges. They smell so good and are good to use. I did mention in my previous post about using the body wash and body lotion together. So lets see whether it proves effective than any other lotion.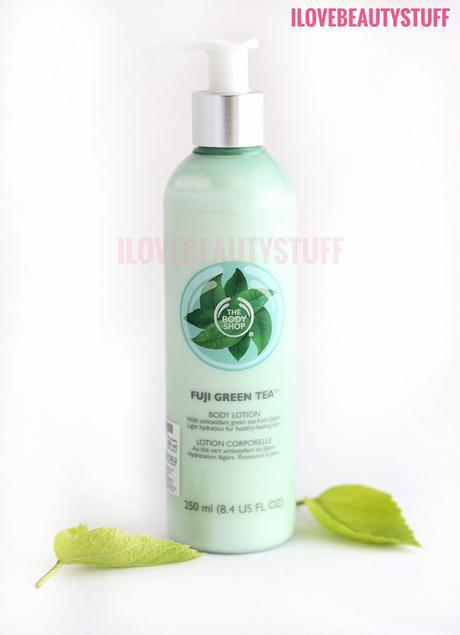 About The Body Shop Fuji Green Tea Body Lotion:-
Hydrate your skin, while detoxing body and soul, with the crisp and refreshing scent of lightweight Fuji Green Tea™ Body Lotion. Discover more about the Green Tea Ceremony → * Lightweight hydration * Infused with the power of antioxidant green tea from Japan * For healthy looking skin * Enriched with Community Fair Trade Sesame Seed Oil from Nicaragua
Price:- Rs 695 for 250ml
Availability: In The Body Shop stores and online
How to use:- Massage into skin and allow to sink in before dressing.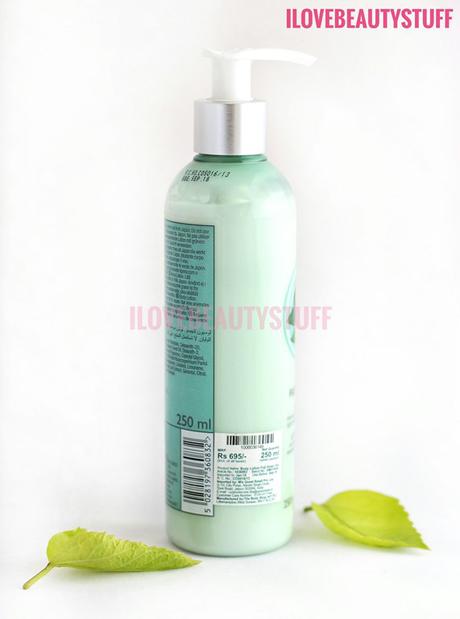 My Review on The Body Shop Fuji Green Tea Body Lotion Review:
The Body Shop Fuji Green Tea Body Lotion comes in the light green transparent bottle with a white pump dispenser. As it is not possible to carry such kind of bottles all around so I wish they introduce small sized bottles.
The moment you take some lotion from the bottle. It smells ahmazzzzing .. Yes that's so heavenly. It soothes the mind and relaxes the senses . When applied on the skin, the skin feels soft and fresh. It looks like a white cream lotion and gets absorbed quickly. It feels super soft and light weight on the skin.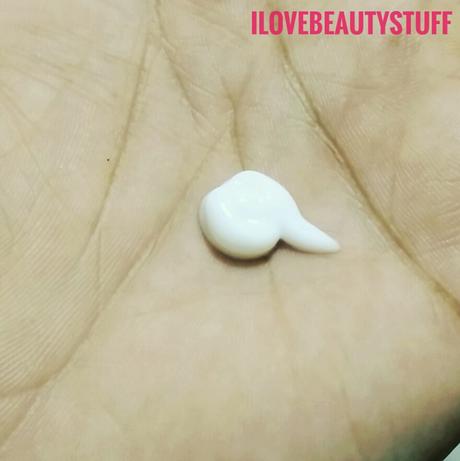 Overall , I really am fond of this lotion . Its been priced the same as the The Body Shop lotions . You should definitely try this range . I would like to try the body butter from this range too.
How do you like this range?? Do comment and let us know about your experience.
Tags: bblog, bblogger, beauty blog, beauty blogger, beautyblog, body shop, body shop online, body shop products, bodylotion, fuji green tea lotion review, green tea body lotion, green tea lotion, The Body Shop, the body shop green tea lotion price, the body shop online, the body shop products, thebody shop fuji green tea body lotion review, thebody shop green tea lotion review