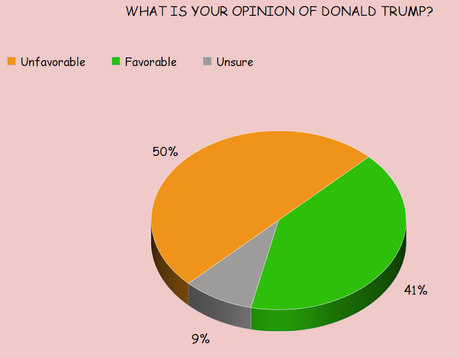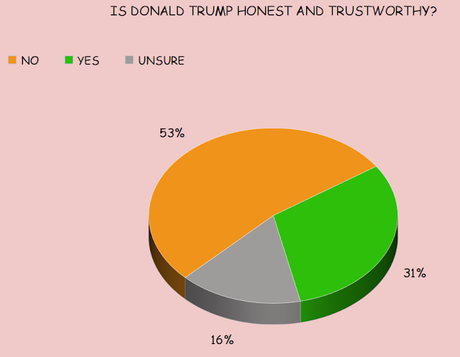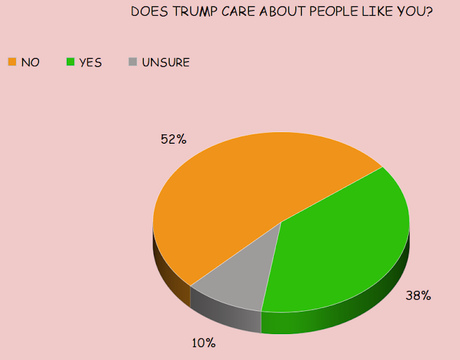 Cable news pundits are warning Democrats that the election is not about Trump, but about issues like immigration, health care, and the economy. I don't believe that. And neither does Trump and his Republican base.
Trump is making sure that Republicans understand that a vote for a Republican this year is a vote for him (and his odious agenda), and a vote for Democrats is a vote against Trump. That is the message that he preaching to Republicans, and it's working. Enthusiasm has risen among the GOP lately.
But whether Democrats (and the pundits) want to admit it or not, the opposite is also true. Democrats and Independents are enthused, and that enthusiasm is not fueled by individual candidate stances on the issues. It is fueled by an intense dislike of Donald Trump. And if the Democrats carry the day in November, it will be because of voter dislike and distrust of Trump.
Note in the charts above that Americans don't like Trump (50% to 41%), don't think he's honest and trustworthy (53% to 31%), and don't think Trump cares about people like them (52% to 38%). Those are the things that will decide this election.
The charts reflect the latest Economist / YouGov Poll -- done between October 14th and 16th of a national sample of 1,500 adults, with a 3.1 point margin of error.