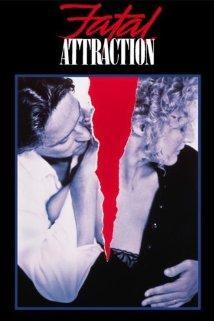 About The Bleaklisted Movies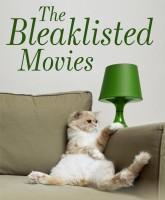 Many moons ago a despotic cat named Charlie decided that he wanted to be a book critic. It would fit so nicely with his existing roles as food critic, dog critic and owner critic. Thus
The Bleaklisted Books
was born.
Fatal Attraction (1987)
What happens?
Married guy has an affair, wishes he hadn't, then the whole thing is resolved by cooking the Easter Bunny.
Reason for bleaklisting?
Glenn Close's hair. I don't care if it was the eighties, that look is just not on.
What should have happened?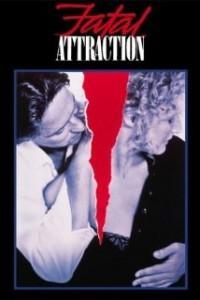 Stan the Builder is an architect who is happily married to Steph and they have a dog named Odg, because they have a fondness for anagrams. One day while Steph is out walking Odg, Stan has a fling at the office with his secretary, Filofax, because he's desperate for sex and it's a very long walk that Steph has taken Odg on. Unfortunately, Stan has his illicit liaison with Filofax while he's in the middle of drawing plans for a new skyscraper in the city. The plans are not checked and the building work goes ahead. Rather than your traditional vertical style building, this new project starts off okay but then bends like a banana at the top. Stan's mistake proves very costly with anyone going higher than the 20th floor becoming disoriented and believing themselves to be apprentices of 80s animated hero, Banana Man. With rare cases, the banana comparisons make them think of some really crazy things that I won't repeat here. Filofax, now infatuated with Stan, lures Steph and Odg to the 20th floor of the new building and everything goes wrong. Steph believes herself to be a banana plant in Milton Keynes while Odg flips out when his name is changed to Dog. Unable to cope with his guilt, Stan finds Filofax and kills her with an iPhone. He's then arrested for murder and for making a dodgy looking building.
Working title?
Fatal Erection.
Tagline?
On the other side of a one night stand lies a terrifyingly rude building.
Who should direct?
Brian De Palma.
Who should star?
Tom Selleck, Kathleen Turner, Goldie Hawn and Lassie as Odg.
Mr B compares the stories
Fatal Attraction is a classic eighties thriller, a useful warning about the dangers of infidelity. Rather than stick with the original format, Charlie has decided to be somewhat juvenile with an architect building a skyscraper shaped like a banana. Why such a building would be made and why it would lead to bizarre banana-related delusions isn't really explained but what's new in Charlie land? Magnum PI and Kathleen Turner for this one, Charlie? Both great actors but this cesspit of a script idea is probably worse than anything that has ever been pitched to them. Also, what have Goldie Hawn and Lassie done to deserve this dribble?