Wedding Videography: Improving a trusted recipe is always a daunting prospect!
Staying within a creative comfort zone, is something many people chose to do.  Familiarity and dependability, always having an allure.
Both professionally and creatively, I have always known that there would be something more for me to do in capturing the wedding day story.
Strong photography would always remain as the essential corner stone and building blocks.  The boldness of stand alone images in holding the viewers eye, causing questions to be asked and feelings to be projected and received. 
I am a person to shy away from constant rolling film.  Wedding Videography being the last thing I would want for my own wedding.
It's a strong feeling to share, and one I can comfortably defend.  I wouldn't want to have every moment captured – I'm not that comfortable being in front of the camera.  Every 'um and argh' as I say my vows or public speech.   Those candid moments when some words or personal nuances just seem lame.
Wedding videography does have it place when used creatively.  It has it's own allure, being the perfect medium for capturing comical timing.  Action and movement also great moments within wedding videography.  You can turn a confetti line walk into a documentary styled group shot capturing all people animated, joyfully and in context. 
Creativity and the digital age
Some look at the wedding industry as over saturated.  So much choice, with everyone claiming to being a wedding photographer.  It's a phrase I've heard too many times, but it's one I feel no threat of.
If someone was to ask me 'are you a wedding photographer?' – I' would say  "No I'm a storyteller".  I'll gather and creatively stitch together, layers, moments and emotions. 
Within this digital age, many people chose to represent and express themselves online in some shape or form.  Our Social media feeds are crammed within a blend of pictures, videos, music and art.
So let's work this recipe.  Bring it all together to form balance, depth and tons of individuality!
Steve & Rob – Thanks for the opportunity
From a descriptive recipe to a personal chef – Steve warmly allowed us to create our first VideoFusion Wedding Film.  Building upon our narrative led Photofilms and incorporating more Wedding Videography.  The final edit being something I am very, very proud of.
I think the balance is right.  The photography, videography, audio recordings – all working their magic, portraying emotion, connection, energy and cinematic experience.  The aerial drone work also lending itself perfectly in capturing the stunning grounds of Minterne House to the wonderful balloon release back at Lesley Water's cookery school.
It was an awesome day working with these guys.  An experience that flowed with energy, passion and creativity from start to finish.  I hope those that were there and those that were not, feel this VideoFusion Wedding Film brings you back into the moment.
Thanks to George Octavian Melente for shooting all the handheld videography, without your help, it wouldn't have been possible!
Please share your thoughts on the film.  I'd love to hear your initial impressions.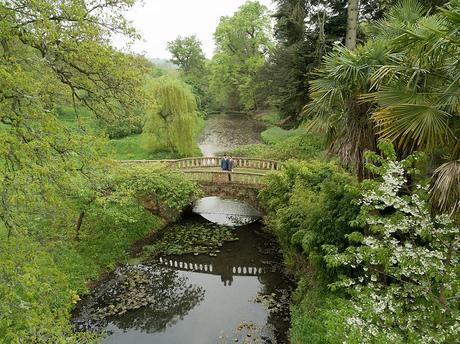 Rob & Stephen's Key Wedding Suppliers
Wedding Venue: Minterne House & Lesley Waters Cookery School  |  Suits:  SteelandJelly & SuitDirect   |  
Shoes: Jimmy Choo  |  Entertainment: City Lights
If you are planning your own wedding and like our style of photography, please don't hesitate to
Get in Touch
…more of our      Dorset Wedding Venues

Author:

 Linus Moran

https://www.linusmoranphotography.co.uk

Hi I'm Linus, a Dorset Wedding Photographer offering Documentary Wedding Photography and portraiture throughout Southern England and the UK. I aim to capture your decisive moments unobtrusively as an observer, leaving you at ease to relax, have fun & enjoy your guests!
Related posts

Dorset Barn Wedding Photographers | Michelle & Garry preview
07/06/2017

Steve & Rob's Lesley Waters Wedding | Gay Wedding Photographer
30/05/2017

Alice & Richard's Gorwell Farm Barn Wedding
26/05/2017

Affpuddle Church Wedding Photographer | Alice & Will's Wedding Preview
17/05/2017

Rob & Stephen's Gay Wedding at Minterne House, Dorset | A small taste of an Epic day!
08/05/2017

Highcliffe Castle Winter Wedding Photographer
06/03/2017