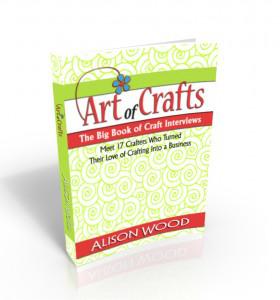 Exciting news today at Art of Crafts as we have published our very first eBook 'The Big Book of Craft Interviews'.
This includes interviews with 17 crafters who have turned their love of making handmade items into a business.
I know you are going to love reading  about all the different types of crafts and seeing some cool photos of the beautiful handmade items.
To pick up your FREE copy of the book, please sign up to my newsletter here and you will have instant access. I hope you enjoy the book.