Slender Rich is a whey protein powder isolate for women to lose weight, tone and tighten, and maintain a strong and healthy body without building unwanted muscle. The shakes come in 3 delicious flavors - french vanilla, dutch chocolate or strawberry creme, sweetened with Stevia. Simplify meal or snack time and curb your appetite in just minutes with the Your Weigh protein shaker blender bottle with blender ball for a creamy delight. Bottle includes extra storage for shake mix and supplements for women on the go!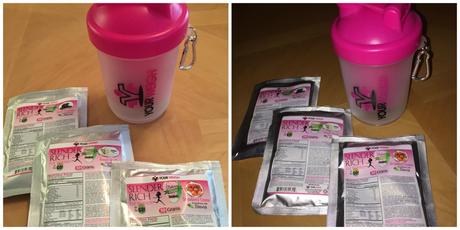 The Starter Pack includes the Your Weigh blender bottle with the Slender Rich protein mix for women who are on the go! We can now lose weight, tone and tighten with the best in whey protein isolate powder that is NOT just made for men. These protein shakes can help you maintain a strong and healthy body without building unwanted muscle.
These protein shakes can help curb your appetite and improve wellness at the same time. They come in three awesome creamy flavors; French Vanilla, Dutch Chocolate, or Strawberry Creme. It just takes a few minutes to drop in the shake mix with the shaker blender bottle that includes a blender ball so it is easily mixed. It also includes a storage area for additional supplements so you don't have to carry several different containers just to stay on track.

The Slender Rich concentrated 26g of whey protein powder without any complicated supplemental vitamin additives. The whey protein powder has been proven safe and for weight loss and/or maintenance. There are no harmful sweeteners here either! All shakes are sweetened with the all natural sweetener Stevia. No harmful sugar or sugar substitutes while still getting just the right amount of sweetness to help reduce your sugar cravings.
Your Starter Pack also has a 100% MONEY BACK GUARANTEE. You can get this product by heading over to Amazon and checking it out for yourself --> HERE!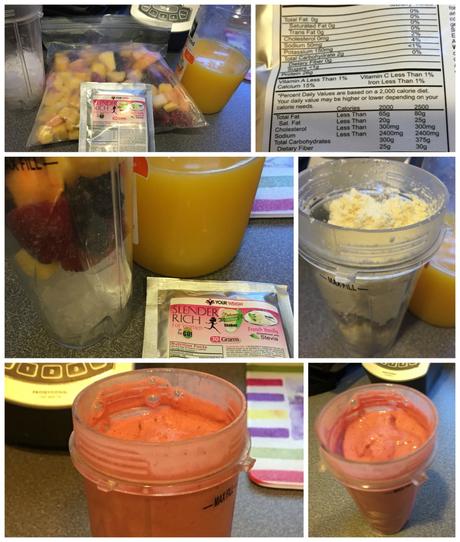 Disclosure: I did not receive any compensation for this post. I did however receive the above products in exchange for my honest review and unbiased opinion.
It would be great if you would stay connected with me!! You can follow me on Twitter @DebiL1611, like me on Facebook at 2014 and Beyond, circle me on Google+, follow me on Tumblr, Instagram and Bloglovin', subscribe on YouTube, or connect with me on LinkedIn and Pinterest.
Please make sure to visit my homepage and subscribe to my blog for more great posts on running, fitness and lifestyle topics as well as food, product, music and book reviews, and more!