Most of us look forward to attending weddings as it gives us an opportunity to play and experiment with different types of dresses and style. However, you should be careful enough and choose the right dress for the right wedding season. Most of the people are really confused as to what should be the right type of dress. In this article, we shall see the various types of wedding guest outfits:
Do not forget to check out latest collection of christian wedding gowns
Best Wedding Guest Outfit Ideas
Spring Wedding: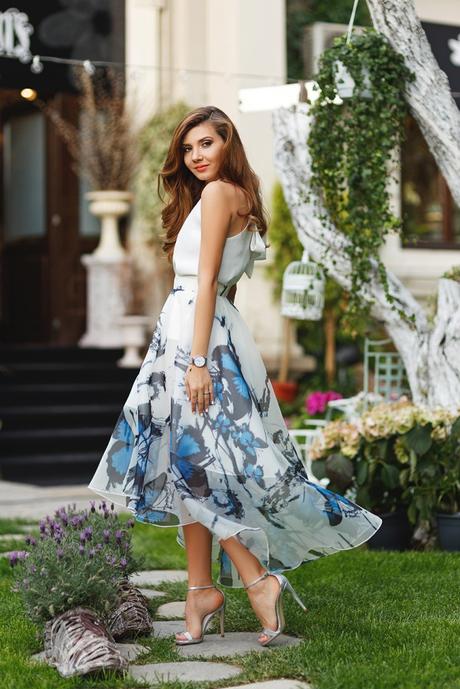 If you are about to attend a wedding that is happening in the month of spring, then you would like to wear light pastel Colors. Pink, Orange, Green make a great outfit for spring weddings. You can also choose a dress which has a lot of floral designs. There are so many options available to you including a floral maxi dress, sculptured dresses, cold shoulders, and others which are some of the latest trends.
Fall Weddings: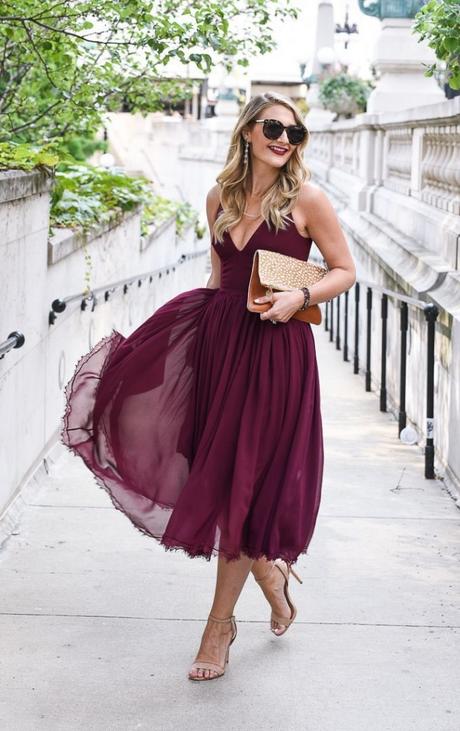 If you are attending a wedding that is in the fall season, then you can go for a beautiful maxi dress. You should match your fall wedding dress with appropriate accessories.
Beach Weddings: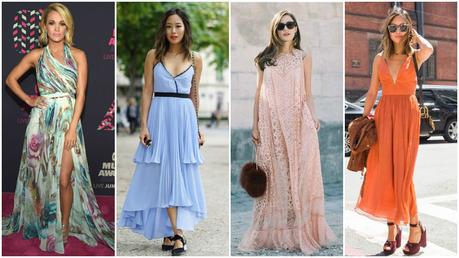 If you are attending a wedding that is at the beach, you might want to wear a flowery dress. You might want to go for an off beat kind of a dress such as the one which has floral print and has sheer work. This dress will also make you stand out from the crowd
Some Tips to Follow:
Following are a few tips that you would want to follow and keep in mind if you are trying to decide on a wedding outfit:
If you are someone who is not very comfortable in showing her legs by wearing a dress, you should wear a suit. The color could be a pale suit and you can wear a dark color blazer with it
Bright summery hues which land up to the floor also make a great choice for weddings
Make sure you accessorize well. Sandals and bags that you opt for make a lot of difference
A printed jumpsuit also is in style and will easily make you stand out from the crowd. There are many options that are available today. These can best be paired with a set of heels.
If you are someone who wants to look like a lady, you can go for a metallic pleated dress
Mini dresses are not unavoidable. But you have to be careful while doing so. The neckline and the sleeves, both should be in place.
Wedding separates are also allowed in a wedding. This is true if you are attending a wedding in the evening
You also pick Indian dress for wedding.
Soft Pleated Midi Dress: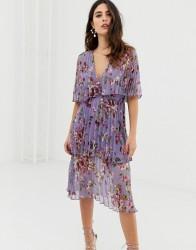 Another option available for you is the soft midi dress. This shall be particularly helpful if you are someone who is pregnant
Skirt and Crop Top: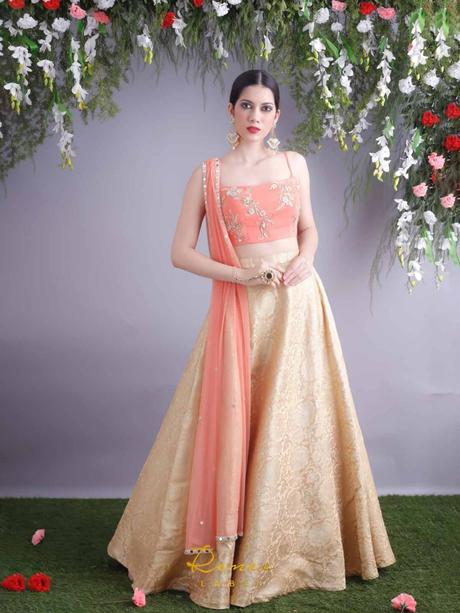 One of the best dresses that you can both wear during casual outings and formal wedding events are the skirt and crop top. The dress looks both elegant as well as gracious and you can also think of standing out if you choose a good color.