I'm sure you've heard the saying, "Love makes the world go 'round."  But does it? Yes! Love is important in any relationship, so it makes sense that the topic of love comes up in my practice with couples.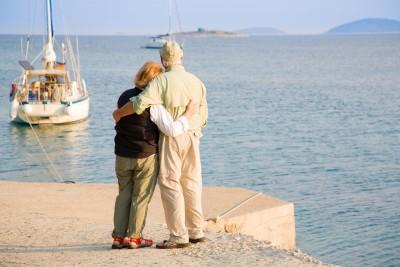 When I ask a client to define love,  I know that's not an easy question to answer. You can't just check for the correct answer in the dictionary or in Wikipedia online. Certainly those sources can help to start our thinking process about the concept of love. But love is actually defined individually and means something different to each person.
To me, love means "time spent." But time is very misleading. All we really have is now to show each other how we feel. Your partner is your top priority, and you can show it by spending time with your partner each day. Because time is so valuable, the time you make each day for each other is like a lavish gift. It makes a statement: "I want to be with you and only you for this part of my day."
You can't, however, expect this time just to appear.
Here are some ways to create 

time for two.



1.   Try poetry. Before retiring for the evening, read a poem to each other. The poem doesn't have to be romantic. Just being read to, and listening to the sound of your lover's voice, can be intimate. This is also a great way to end the day by phone if a job trip means you must sleep apart. If you are someone who cannot rhyme, then a few lines of thought will be just fine. Or read a poem written by someone else. It really is the gesture and desire to speak the words to your partner that shows your love. 
2.   Tackle an advanced recipe together, one that has a zillion steps. In this case, more than one cook enhances the brew. Cooking together can be sensuous. Tasting your creation along the way and sharing the ingredients during the process give it a flavor unique to both of you. 
3.   Turn on the radio and dance, both fast and slow. If you can't dance, put your hands in the air and wave them around!  Don't feel embarrassed at the inability to do dance moves—the point is to laugh and have fun together, just feeling the music.
4.   Schedule a trip to visit the place you first met.  If finances prevent this, then re-enact the meeting as best as you can: look at pictures and talk about the details of that momentous day.
As Woody Allen says, time is nature's way of keeping everything from happening all at once. This is a good thing for those of us who are lovers at heart, who know that each day is a chance to love.