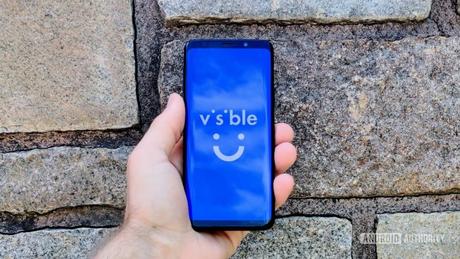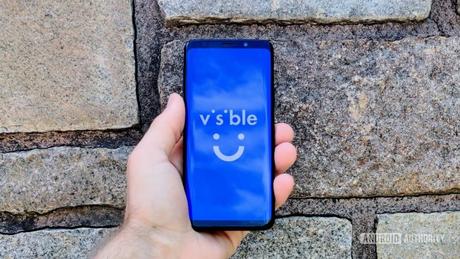 If you want to switch to a contract-free prepaid carrier in the US, but you also want to keep the nationwide coverage of Verizon's 4G LTE network, then Visible is the best option for you. We've dug deep and put together a list of the best Visible deals that are active right now.
Our own Andrew Grush even gave Visible a try as an alternative to satellite internet and found that it was a change for the better.
Visible keeps things simple plan-wise by offering just one. However, the real opportunities for savings pop up when you purchase a new phone or add a line of service. You can choose from any phone in the Verizon arsenal, which means that the Samsung Galaxy S20 is more affordable than ever.
Here are some of the best Visible deals currently on offer.
Featured deal: Save on the OnePlus 8, plus get a $200 prepaid Mastercard and Beats Solo Pro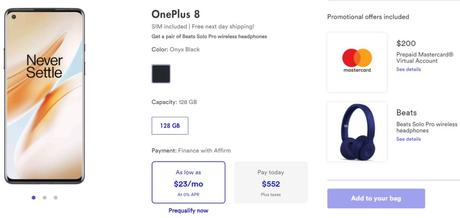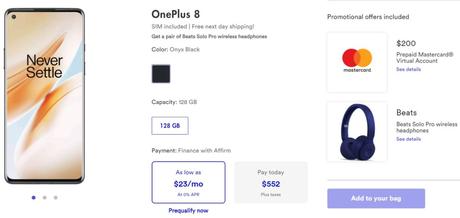 Having been out for almost a year now, we've started to see more frequent deals pop up for the OnePlus 8, and this is up there with the best of them. You can pick up a new OnePlus 8 for $552 ($147 off), plus get a $200 prepaid Mastercard and a free pair of Beats Solo Pro wireless headphones.
The OnePlus 8 might not be the Pro model but it comes with many flagship qualities. A 90Hz display, Qualcomm Snapdragon 865 with 5G support, and a 48MP triple camera system headline the list of high-end features. The phone also has a 4,300mAh battery that can easily make it through a full day of use, and warp charging that can go from empty to 50% battery in 22 minutes.
Read more: OnePlus 8 Pro or OnePlus 8: Which one should you buy?
The Beats Solo Pro wireless headphones come with active noise cancelation in an on-ear design. If you're not looking for a new pair of wireless headphones, you could always sell them for some extra cash. With a typical retail price of $299, combining the value of these headphones with the $200 prepaid Mastercard means you're getting the OnePlus 8 for pretty close to free.
Click below to grab this deal while you can, or keep scrolling to see all of the best Visible deals available right now.
Best Visible deals:
Get a prepaid Mastercard worth up to $200 when you switch
Free Samsung Galaxy Buds Live
Trade in your old phone and get a new Android for free
Free Beats Solo Pro wireless headphones
Pay as little as $25 per month with Party Pay
Get a Samsung gift credit worth up to $200
Free Amazon Fire TV Stick
Editor's note: We will update the list of Visible deals periodically as the offers change.
1. Get up to a $200 prepaid Mastercard when you switch
When you're looking to switch to a new wireless carrier, a little bit of bribery never hurt anyone. For a limited time, you can get up to a $200 prepaid Mastercard virtual account when you bring your current phone number to Visible. All you have to do is purchase a qualifying phone when you join, and many of those phones are already discounted too. You can choose to pay the price upfront or in monthly payments.
Below is the current list of the phones you can choose from. Some of them can even be combined with the other deals on this list such as the free Beats Solo Pro for an even better deal.
Visible is also offering $150, $100, and $50 prepaid Mastercard accounts for different phone models. Make sure to check out the full list of available deals to see which phones are eligible.
2. Free Samsung Galaxy Buds Live


The Samsung Galaxy Buds Live offers noise cancellation in a unique bean shape design. Right now, you can get a free pair of the earbuds when you purchase select new Samsung phones at Visible. Click below to check out the phones currently included in the deal.
3. Trade-in your old phone for a new one for free
There's no reason to let an old phone hold you back from a powerful new carrier. If your current phone doesn't work on Visible, you can trade it in for one that will for free. Their selection of free devices is constantly evolving, but right now the only device available as part of this offer is the Visible ZTE Blade A3 Prime.
4. Get free Beats Solo Pro wireless headphones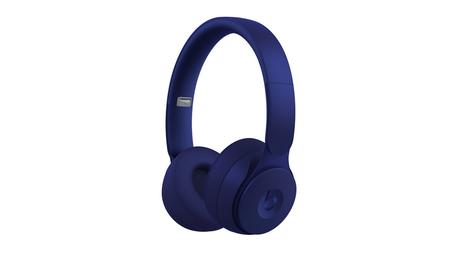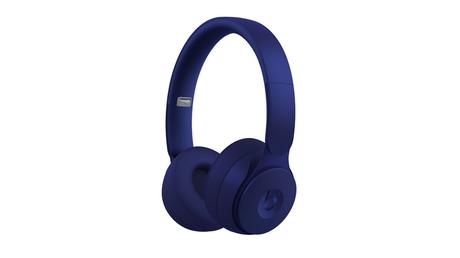 Typically upwards of $200, right now you can pick up Beats Solo Pro wireless headphones for free when you switch to an eligible phone on Visible. The one-ear design headphones feature active noise cancellation, making them perfect for on-the-go use.
Learn more and grab your bundle at the widget below:
5. Pay as little as $25 a month with Party Pay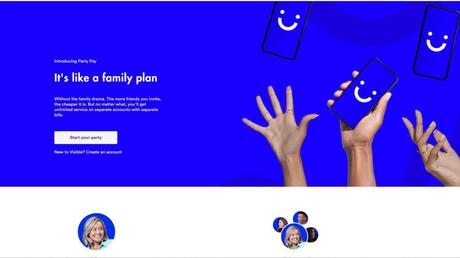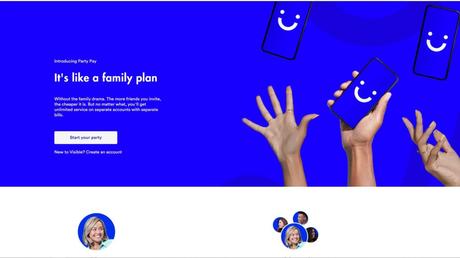 Visible's service for a single line costs $40 per month, but just like a real party, everything is better with friends. That is to say that when you add more lines on Party Pay, you can save up to $15 per month. Two users can pay $35, three pay just $30, and four or more pay $25 per month for service. You won't have to worry if someone else in your party slips up one month. With this Visible deal, everyone in your party has an individual account so you won't have to manage anyone else's service.
All you have to do to get started is head right to the Party Pay section of your account and invite your friends. Learn more via the button below.
6. Receive up to $200 in Samsung Gift Credit


Right now, when you sign up for Visible service and transfer your current phone number, you can receive up to $200 in Samsung gift credit. You just have to purchase one of the eligible Samsung devices on offer, and after two service payments, you'll receive an email with your gift credit.
Click below to see which Samsung devices are currently on offer as part of this deal:
7. Get a free Amazon Fire TV Stick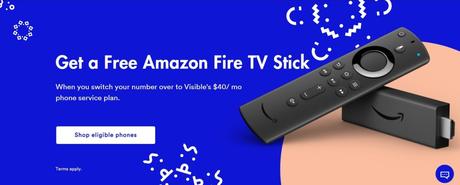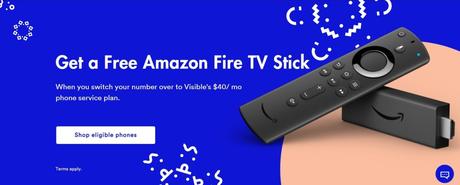 Switch your number over to Visible's $40 per month service plan, and get a free Amazon Fire TV Stick with the purchase of an eligible device. This offer is available on a large selection of older devices and mid-range phones, including the iPhone SE and Google Pixel 4a. The widget below will take you to the full list of eligible devices on offer.
There you go - the best Visible deals that are online right now. We'll update the post with new deals when they launch.
https://www.androidauthority.com/best-visible-deals-1096134/