Elegant, refined and exquisitely sophisticated, it's no wonder that the Cheongsam is always growing in popularity. While this used to be the traditional Chinese wedding outfit, this figure-hugging gown is quickly soaring in Western countries as well. Indeed, who wouldn't want to slip into a fabulously flattering and eye-catching dress on the most special day of their lives?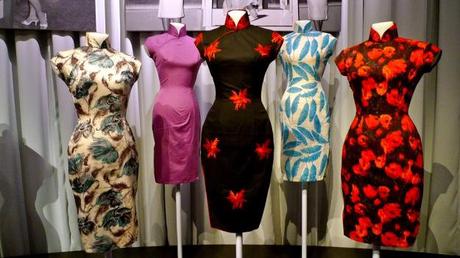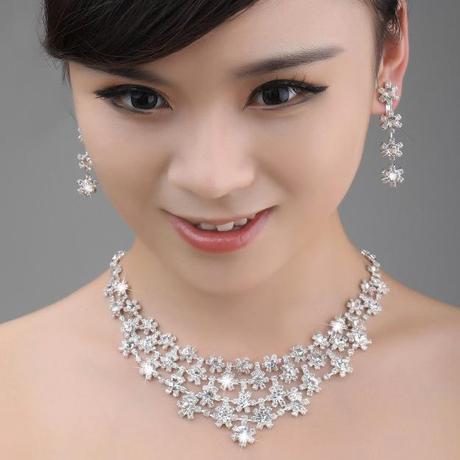 Most importantly, Cheongsams- unlike traditional wedding dress- are very easy to pair with a plethora of jewelry and accessories. Of course, the accessories, shoes and jewellery that you decide to go for will ultimately depend on the type of Cheongsam which you will wear. For example, classic long Cheongsams with a high neck rarely require much jewelry. In fact, these are so beautifully detailed and elegant by themselves that they rarely need to be accessorized, unless you really want to go all the way and lay on the accents for your wedding day. Brides who want to keep a toned down look and minimal accessories can only wear a long pair of teardrop earrings and select a gold or bright red Cheongsam with intricate patterns. The traditional Cheongsam color is red so if you decide to go for this hue, don't hesitate to go for accessories in contrasting shades such as orange, gold, silver or brown.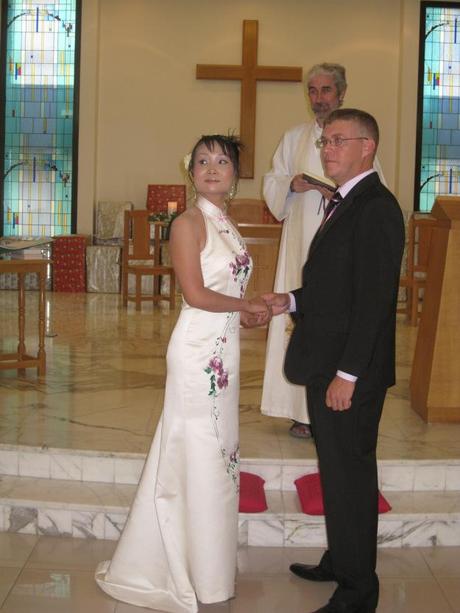 Contemporary Cheongsams are normally on the short side and lack the traditional high neckline. Longer versions may even include a lit up the thigh. Since these tend to look a tad less elegant than longer ones, it's important to take the proper time and care to accessorize your Cheongsam. This is your wedding, after all, and you do want to look more dressed-up than on any regular day! Brides should remember that diamonds go extremely well with modern Cheongsams so don't hesitate to invest in a diamond chocker, bracelet and matching tiara. Of course, not everyone can afford a full set of diamond jewelry. In that case, you can very easily substitute real diamonds for diamante accessories. Semi-precious white or clear stones are other great options to beautify your wedding Cheongsam.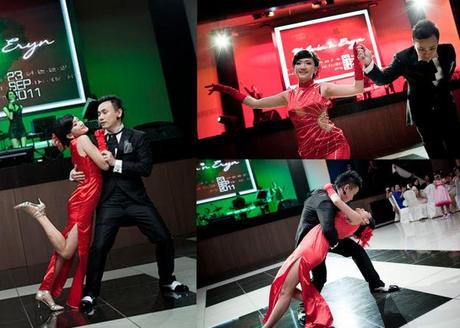 And then of course, there's the shoes. Cheongsams look doubly sophisticated when paired with strappy heels, preferably in sparkly gold or red. However, brides should try to avoid wedges with this type of garment because they won't balance out the figure-hugging aspects of the Cheongsam and make you look bulky instead. If you're tall enough, you can even slip into some sequined flats.