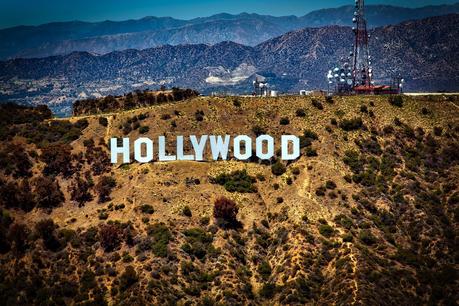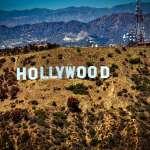 Cinco de Mayo is the annual celebration held every year on the 5th day of May. It commemorates the victory of the Mexican Army over the French troops at the Battle of Puebla. Every year on May 5th, in many cities around the world, people celebrate this victory and take part in events and festivities.
California has a specific connection with Cinco de Mayo, as it was the first American state that paid more attention to the date of the Battle of Puebla and the tragic events that lead to it. One can say that the celebration of Mexican-American culture we currently see was born there.
In this article, we list the best places where you can celebrate Cinco de Mayo in California. Bring out your poncho, gather your family and friends, and get ready to learn some new things about the Mexican culture.
The Fairbanks Ranch, San Diego
From the list of Fairbanks Ranch Events, Cinco de Mayo is one of the best choices. It is an excellent occasion to enjoy a night of Mexican food with the Mariachi band's accompaniment and relax with a drink in hand.
Located on former Spanish land, the Fairbanks Ranch is known for its Mission-inspired towers and estates located around the beautiful lakes. It looks and feels like a five-star resort. Indeed, it can prove to be a stunning setting for all special occasions.
If you wish to spend your next Cinco de Mayo at park-like grounds and admire some Mission-inspired architecture, visit the Fairbanks Ranch! The time you spent there will be worth every penny you pay.
The Mayan Theater, Los Angeles
If you are looking for a wild night out, the Mayan Theater is the place for you. With its unique exterior and interior design, it can create an unforgettable atmosphere. It has served as a nightclub and music venue since 1990, and many people visit it frequently to this day and enjoy their time together to the rhythms of popular hits.
It also often features some exciting shows any high-energy person can enjoy. For example, in 2019, Lucha VaVOOM took over the Mayan Theater during Cinco de Mayo and presented their performance with a mix of Mexican masked wrestling, burlesque, and comedy.
If you do not wish your next Cinco de Mayo to become a muted celebration, make sure to drop by the Mayan Theater in Downtown L.A.! Aztec dancers, lowriders, Mariachis, and plenty of tamales and tequila are waiting for you.
El Pueblo de Los Angeles Historical Monument, Los Angeles
For a long time, this historic district has been the go-to spot for many Los Angeles residents on May 5th. It is the oldest section of Los Angeles and the site where the city was founded. It is also home to Olvera Street, where multiple family-friendly festivities take place.
During Cinco de Mayo, you can find musicians performing at the Plaza and plenty of food trucks serving traditional Mexican food. Moreover, while you are there, you can also visit museums and historic buildings.
There is nothing better than learning about the Mexican culture while eating a tasty meal you bought in the famous Mexican marketplace. If you wish to spend your Cinco de Mayo having fun outside, visit El Pueblo de Los Angeles Historical Monument!
The Hometown Squire, San Jose
Although it is mostly known for its holiday theme, the iconic Hometown Squire is a great spot to hold any celebration. As such, in 2019, it was transformed into "La Plaza" and became a home to an unforgettable Cinco de Mayo event.
Mariachi performances, folkloric dancing, and family-friendly games were available for all visitors. With music and numerous shows as the leading entertainment sources, you could feel the fantastic atmosphere in every area of the park.
If you are looking for the perfect spot to spend the upcoming Cinco de Mayo, check if the Hometown Squire will be transformed into a vibrant place of Mexican culture again this year. Perhaps you will be lucky enough to immerse yourself in the Latin festivities it can provide.
The Bottom Line
As you can see, California has a lot to offer during Cinco de Mayo. Feel free to join special celebrations that highlight the Mexican culture. It is an exceptional opportunity to broaden your horizons and take part in the event of overwhelmingly large proportions.
Additionally, check the places we mentioned in the article! They often hold many events throughout the year, so after enjoying your Cinco de Mayo, you can return there for more memorable experiences.
No matter how you choose to spend this important day, make sure that you are having fun. After all, every celebration should be a reason to rejoice. Taste the traditional food, listen to music, and enjoy your Cinco de Mayo. Ole!
Featured Image Credit by David Mark from Pixabay