Learning a few basic phrases when you are planning to travel to a new country is a fundamentally useful thing to do. So we've compiled a few handy phrases to learn if you are going or thinking about going on one of our group projects.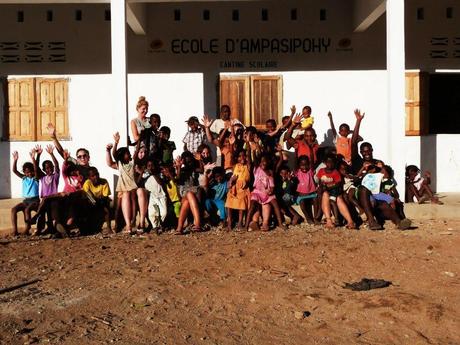 Image courtesy of Hannah Findlay, Frontier Madagascar Teaching volunteer

-   This phrase - "Salama,ny anarako dia, tsy mahay miteny gasy aho" - would be enormously useful if you were joining one of our projects in Madagascar and wanted to say "hello, my name is, I don't speak Malagasy" and you were trying to converse with a local.
-   Alternatively, if you wanted to ask if an unusual looking fish was dangerous to touch then, "Mampidi-doza ve ny mikasika an'io?" might come in handy.
-   Like all good travellers, you will want to be able to say please ("azafady)and thankyou ("misaotra").
-   If you want to ask a local how they are then "manahoana" will do the job. If they ask you the same question, then you can respond with "tsara fa misaotra" which means "fine, thanks".
-   And finally, if you really want to impress, then wishing someone a "tratra ny anniversaire-nao", Happy Birthday is sure to be a winning phrase to learn.
Find out more about volunteering projects in Madagascar.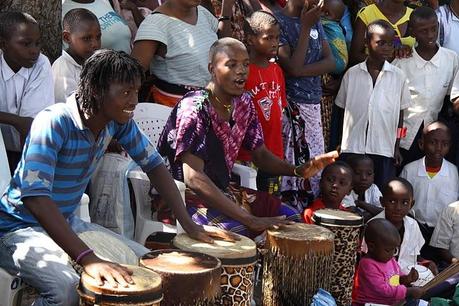 Image courtesy of Frontier Tanzania

Tanzania
-   Tanzanians speak Swahili, and so to introduce yourself, you would need to say, "Hujambo, jina langu ni ..."
-   If somebody asks you, "unazungumza kiSwahili?" then you would reply, "ndiyo, kidogo tu" and go on to introduce yourself. For they would have just asked you if you speak Swahili, and you would have answered that you know a little.
-   Asking someone if they speak English is always a key phrase to know. In Swahili this is, "unazungumza kiingereza?"
-   Just incase you ever find yourself in a situation in Tanzania where your hovercraft is full of eels, this would be understandably quite alarming and you might want to call for help in Swahili – this would be the phrase to use, "msaada, gari langu linaloangama limejaa na mikunga!"
Find out more about volunteer projects in Tanzania.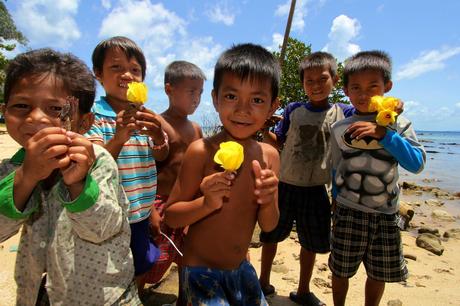 Image courtesy of Tom Bonte, Frontier Cambodia Marine Conservation and Diving volunteer
Cambodia
-   Cambodians speak the language of Khmer, and to say hello to a local there are three different ways. 1) The formal and more polite "chum reap sour" 2) The informal "sous-dey" and if you are answering a phone, apparently you should use "allo".
-   If you want to have a basic conversation with a Cambodian, then you can follow this format "naek sok sabei the" (how are you?), "sok sabai" (fine, thankyou), "naek chmuah ey" (what is your name?), "knyom chmuah" (my name is…).
-   If you are traveling through Cambodia you may want to know one key thing to say if you are heading out for a night on the town. The phrase "sombeermoi teit", meaning, "one more beer please" could prove very useful.
Find out more about volunteer projects in Cambodia.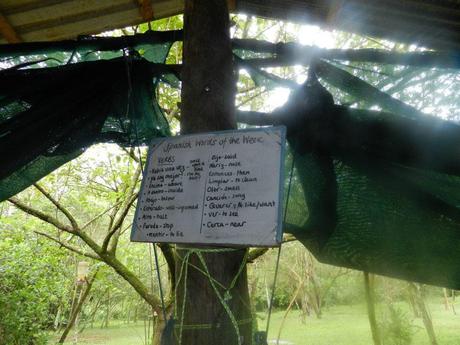 Image courtesy of Vicky Armstrong, Frontier Costa Rica Big Cats, Primates & Turtles volunteer
Costa Rica
-   Costa Rica speaks Spanish, but a dialect specific to the country. However you would be able to easily get by if you have a good grasp of Spanish.
-   "Hola" will allow you to greet someone, "¿cómo estás?" will ask them how they are, "me llamo" will tell them your name, and "gracias" will thank them for their time/help.
-   A more unusual phrase, that is specific to Costa Rican Spanish is "esta panta no me cuadra porque me chima las piernas" which translates as "I don't like these shorts because they chafe my legs" – something that may not be standard conversational basics, but could come in handy if you require new shorts.
Find out more about volunteer projects in Costa Rica.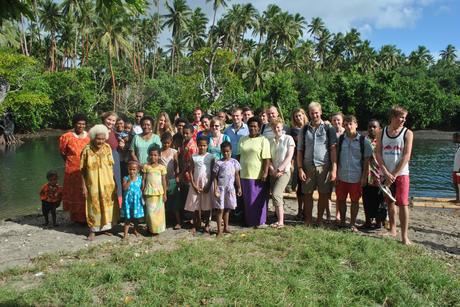 Image courtesy of Greta HM, Frontier Fiji Marine Conservation and Diving volunteer
Fiji
-   In Fiji, the word you will hear most often is "bula". It means a variety of things, such as saying hello, cheers, or that something is good.
-   Fijians are some of the smiliest people you will meet and so you are very likely to hear this phrase "Vanuinui vinaka ki na siga ni kua" which means "have a nice day". If you are able to say this to a Fijian then you will be the recipient of a very happy face!
-   Most Fijians speak good English so you will be able to converse quite happily, however if you want to ask the person you are speaking to if they can speak English, then this would be the phrase to use "O(nī) vosa vakavālagi?"
Find out more about volunteer projects in Fiji.
Now that you have the basics for a memorable conversation with a local of the land, you are good to go.
Frontier offers projects in Madagascar, Cambodia, Tanzania, Costa Rica and Fiji, where you can take part in a wide range of community and conservation volunteering projects.

Tweet us the most useful phrase you've learnt abroad before @FrontierGap, or get more from Frontier on Facebook and Pinterest.