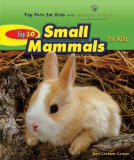 When choosing a pet for a child, there are a couple key things to consider. First of all, you'll want to choose a pet that is easy to care for because, chances are, you'll be the one taking care of it sometimes as well. Lighten the responsibility burden by choosing a small pet that is easy to clean up for and take care of. Secondly, pick a pet that likes to be touched, handled or is fun to watch. No kid wants a pet that they can't interact with on some level. The following pets are good contenders for the best pets for kids.
Hamsters and Gerbils
These cute little guys can make great pets for kids, as long as the kids are old enough to understand how to properly take care of and handle them. Hamsters and gerbils should probably be reserved for kids that are at least 6 years old. Mostly nocturnal creatures, hamsters and gerbils are most active between dusk and dawn. This can be frustrating for small kids that just want to play with their new pet. Older children will learn the hamster and gerbil habits and be able to understand when playtime is. Overall, hamsters and gerbils are easy to take care of and fun to observe, making them a good pick for kids.
Rats
Although rats have built up a negative reputation among those old enough to be familiar with things like the plague, kids are more open to seeing rats as cute pets. Rats are actually very clean and sociable with people, forming a bond with their owners over time. These pets, like hamsters and gerbils, do best when they have a companion in their cage, so consider getting two instead of just one. Rats are larger than hamsters and gerbils, making them easier to hold and less likely to slip out of your child's hands during playtime. Pick a fancy rat with good coloration and you're sure to fall in love with it just as your kids will.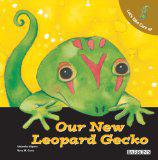 Leopard Gecko
Kids are often fascinated with reptiles, so a leopard gecko might just be the perfect choice for a pet. Leopard geckos are best suited for kids above the age of 10, as they need to be handled gently and the care is a little more intensive than a small rodent. Leopard geckos are on the larger side and are ground dwellers, so they won't try to escape like other reptiles that may attempt to climb. Kids love watching the interestingly spotted leopard gecko bask under a heat lamp and being able to hold this sociable reptile.
Guinea Pig
A guinea pig makes a great first pet for a kid. Guinea pigs don't require much special attention and are gentle and calm when being handled, sometimes even making a purring noise like a kitten. Guinea pigs are common pets, so most of the supplies you'll need to take care of it are readily available at any pet store. This pet will also form a bond with a child, becoming quite fond of being played with and handled. Because of this, the furry creature is often a top pick for kids.
For more articles on small animal care, product reviews and pet related interviews please visit Woodmor's.