Everyone's eyes turned recently to the French capital, as the menswear shows from French and international designers opened a new installment of Paris Fashion Week. The designers and labels that showcased their creations during the event displayed their take on the fall-winter 2016-2017 season.
The main trending elements were leather, smooth color mixes and outlandish colors; but fortunately there was something for every taste, style and personality.
The biggest surprise of the event was that even though Paris is known as the artsy brother of the Fashion Week family, most of the designs presented this January were practical and extremely wearable. Of course, some of them seemed quite strange and hard to fit in a wardrobe, but we'll say they were for the love of the sport.
There were a lot of fantastic designs that walked down the runways of Paris this season and we have collected the very best for you to discover and share your opinion.
Here are the outfits grabbed our attention at this season's Paris Fashion Week: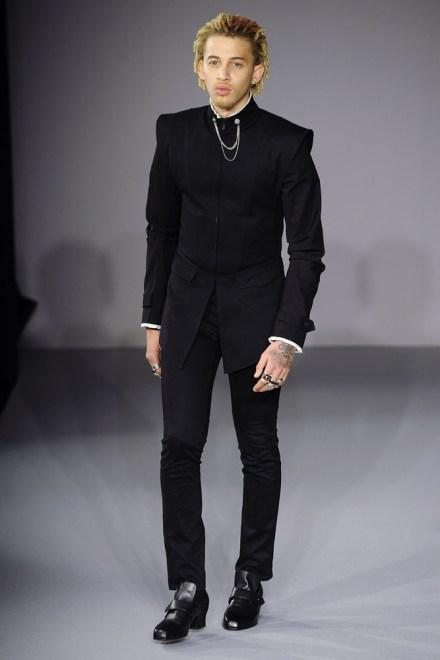 Simple and sharp, this look from the Agnes B. collection defined the designer's aesthetic for the fall-winter 2016-17 season. What is truly remarkable about this outfit is its sophistication: the pieces are retro but futuristic at the same time and their elegance and style comes from the careful craftsmanship, the attention to proportion and the overall attention put into this outfit.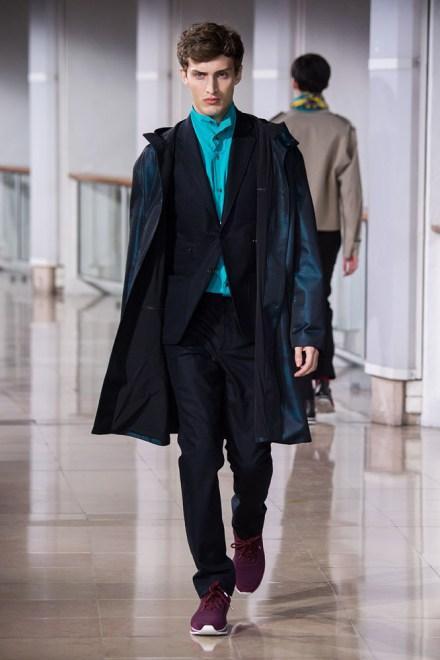 Hermès is always on our must-see list and for a good reason. Mixing high and low and playing with colors in an organic, analog way, this look from the French label was one of the outstanding looks from the whole PFW event. The play with different shades of blue and the way the blues were highlighted by the purple sneakers was a masterful work with color. The mix of a dress jacket with sneakers was also a lovely take on wearing dressy clothes with casual ones.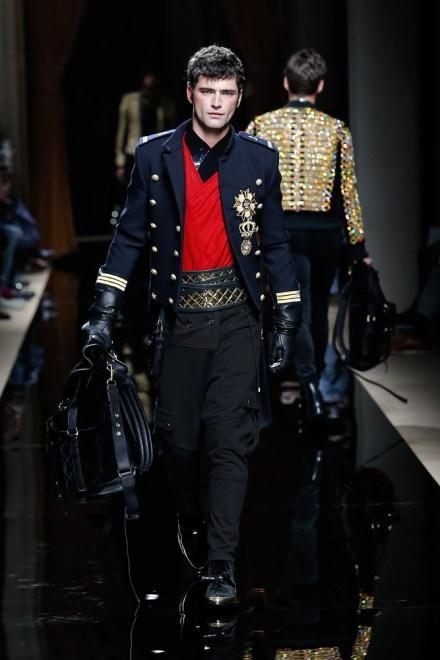 Olivier Rousteing's collection for Balmain was a grandiose new chapter in the brand's evolution. Working with the same elements he worked before, but in a new and original way, Rousteing delivered a collection that is for the books. Regal but casual, this look goes to show how you can look very special yet ready to go at the same time. Definitely one of our favorites!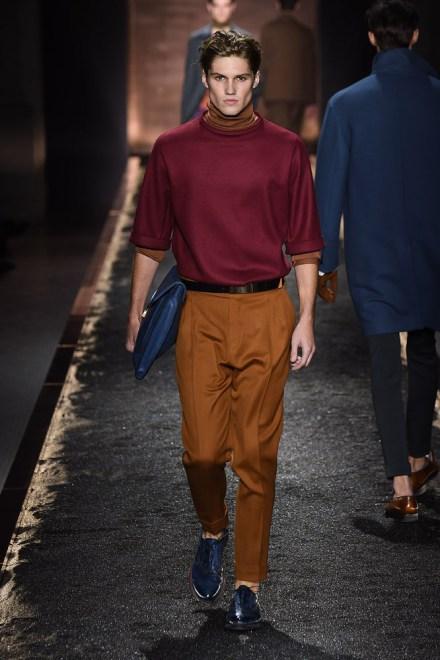 Colors that lie closely to on another on the color wheel, such as red and orange, go great together. Moreover, if you play with different shades, the visual impact of an analog color combination, as this type of combo is called, is even bigger. With a fine eye for color and texture, this look by Berluti is definitely a winner. We also loved the way textures were used, in order to make the look more cohesive and eloquent.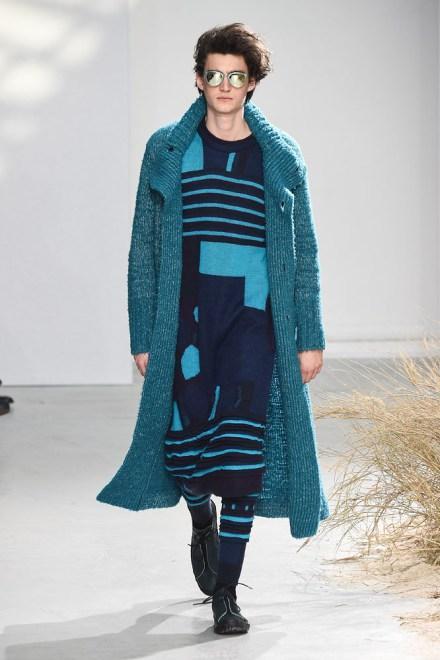 Sometimes color can be a strong statement in the fashion world. And it certainly was in the Issey Miyake fall-winter 2016-17 menswear collection. With shades that seemed to have arrived from another world, the clothes presented by the Japanese designer spoke about a world where simplicity and details are what truly matters.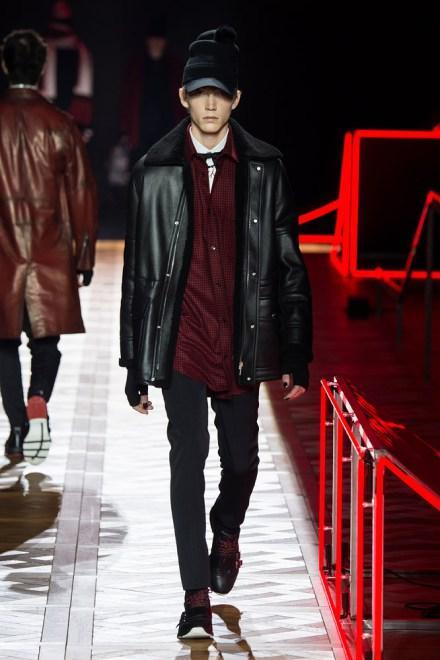 A casual, shirt that is left untucked has never looked as good as it did on the Dior Homme runway. The entire collection was refined and elegant, but this look drew our eye in particular. Casual shirts are hard to pull off, but in the right color combination, in the right cut and paired with the right items, they do work very well, as this outfit shows.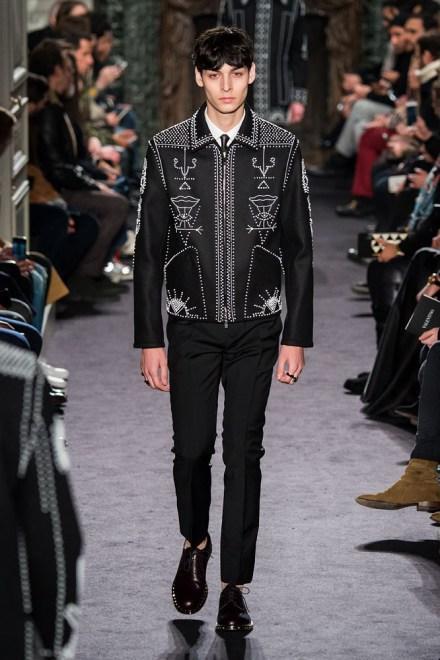 Always classic, but always new, Valentino is always one of the hot tickets during Fashion Week. And this for a very good reason. For their autumn-winter 2016-17 collection, the Italian brand decided to go for a tribal motif, which was executed in a very subtle and elegant way. Understated yet bold, the motives organically incorporated in the sophisticated collection.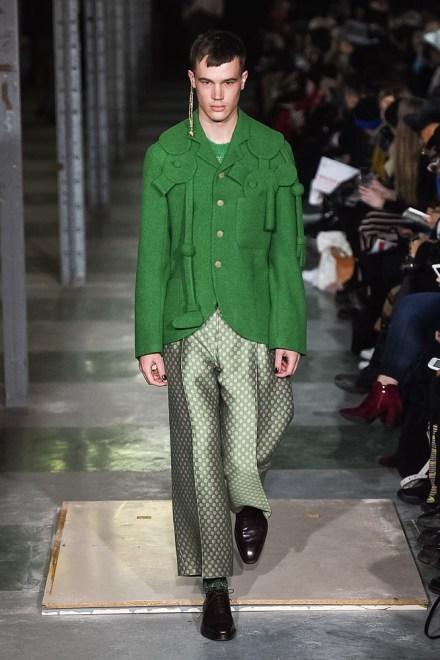 On the art side of fashion, Belgian designer Walter van Beirendonck, who is known for his cookie designs, as well as for his outlandish wearable creations, delivered a collection that was a mix of both. Walter van Beirendonck's creations are really spectacular and once you get their rhythm and the designer's approach, you really get caught up in the game.
As usually, there were a lot of high-quality garments that came out during Paris Fashion Week and we are looking forward to seeing what New York will present, as the runways of the Big Apple will take the spotlight of the fashion world soon.
Fraquoh and Franchomme
P.S. We want to hear from you! Which look was your favorite? Which item would you want to have and wear? Share your feedback, questions or thoughts in the comments below! For more articles on style, fashion tips and cultural insights, you can subscribe to Attire Club via e-mail or follow us on Facebook or Twitter!