The French capital was the latest of the main cities in which the top designers of the world showcased their menswear collections for the autumn-winter 2018-19 season.
The collections presented in the City of Lights continued many of last year's trends of bulky knitwear, naïve constructions and oversized sportswear.
Discover our favorite looks from the collection in this fashion edit:
At Ami, it was all about subdued elegance, as outfits in analog color combinations walked down the runway during this season's Paris Fashion Week. Combinations of colors that lie closely to each other on the color wheel or that are simply shades of the same color always look elegant and sophisticated.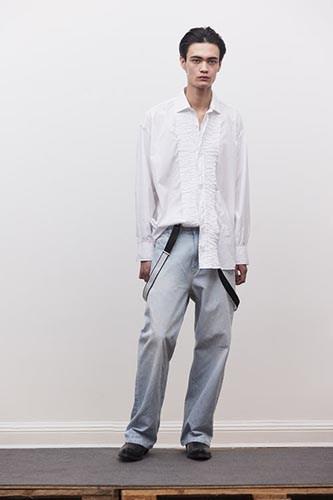 Mixing high and low and doing it right is quite hard, but this look from the Our Legacy autumn-winter 2018 collection is a class act of that. Simple pants in a soft color mixed were mixed with a dress ruffle shirt to obtain an effect of youth and freshness.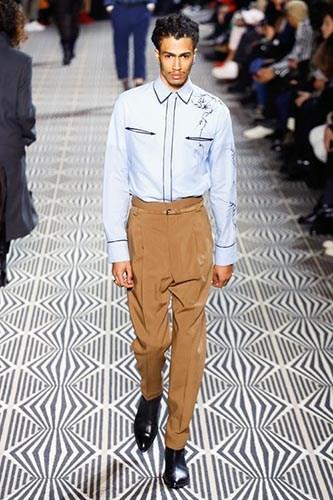 This look from the Haider Ackermann collection was sleek and dynamic, but also had an underlining soft charm to it, which made it truly great. We love the pairing of the neutral pants with the soft blue shirt which features some great dark accents. It is a relaxed and laid back look, but it is studied and carefully crafted, which is what makes it really special.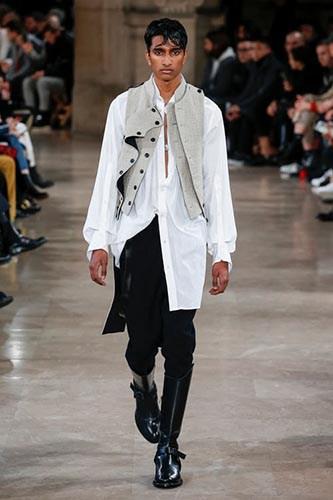 This look from the latest Ann Demeulemeester collection grabbed our attention as it featured an interesting interplay between a half-double vest balanced out by an open white shirt. It's a new spin on classic clothes, which is what innovative fashions are all about.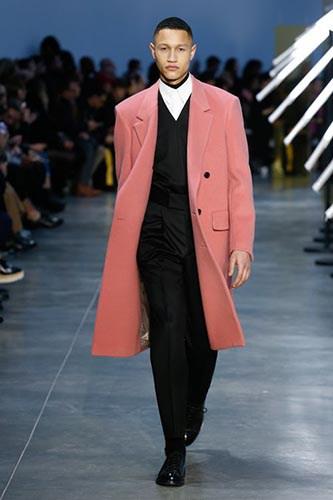 Cerruti definitely had one of the best collections of PFW AW18-19 with their sleek silhouettes and handy tailoring. However, our favorite part of the collection was the use of color, as this look exemplifies. The reason why this particular outfit is noteworthy is because it goes to show that men can wear really bright colors such as pink and not look overdressed or more flashy than necessary.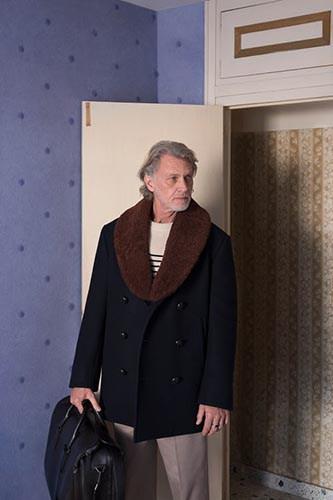 Sometimes, creating new versions of classic clothes is the best way to go and that was exactly what Brioni did with this fur-collar jacket. The reason why it is important to always update classic items is because as technologies advance, fashion houses can make increasingly better versions in terms of cuts, fabrics and colors.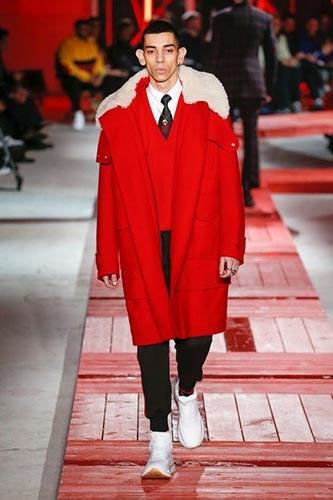 This look from the Alexander McQueen autumn-winter 2018 collection showed sartorially interested men how you can do a red and white look without looking like Santa Clause. And for that alone, it deserves our praise.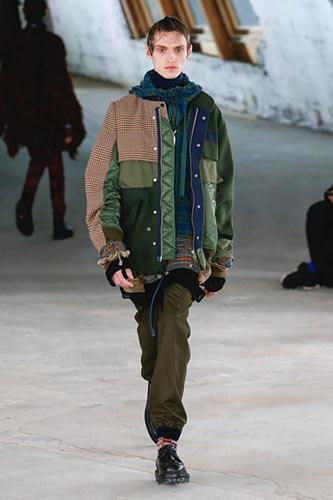 The Sacai collection was explorative and fresh. Featuring many earth tones and subtle patterns, the clothes seemed to have been designed for those who love to discover new places and to gain unique travel experiences that will help them have a better understanding of the world.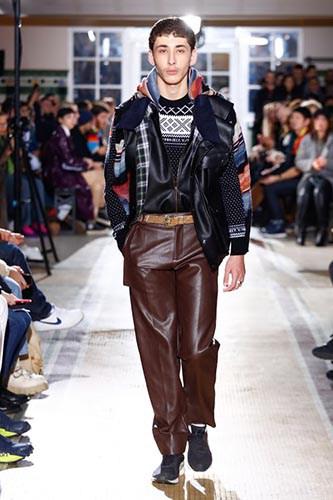 The Y/Project collection was overall more of a continuation of last year's trends of chunky knits, dark colors and a somewhat distressed garments, but this particular look caught our attention as it elevated these ideas, mixing textures and prints in a bold and modern way. In many ways, this is something we'd love to see evolve in the next seasons: taking the current trends and elevating them in such a way that they look rich and powerful.
From amazing pops of colors to understated print mixes, there were many highlights during this installment of PFW. We're definitely going to look forward to how these collections will enter the social fashion scene and influence trends in the season to come.
Fraquoh and Franchomme
Further reading
The best menswear looks from Milan Fashion Week Autumn-Winter 2018-19
A Look at Pitti Uomo Autumn-Winter 2018
The best men's looks from London Fashion Week Autumn 2018
P.S. We want to hear from you! What did you think of these looks from PFW? Which look was your favorite? What trends would you like to see more of on the runways of Paris? Share your feedback, questions or thoughts in the comments below! For more articles on style, fashion tips and cultural insights, you can subscribe to Attire Club via e-mail or follow us on Facebook, Twitter or Instagram!