London Fashion Week just wrapped up, as British and international designers showcased their latest collections for the autumn-winter 2018 season.
As in the many seasons before, the anti-fashion trend continued very heavily during Fashion Week, with many non-looks walking the runways and many deconstructed pieces being showcased. There wasn't much color in the British capital this time around and even the conceptual looks were pretty toned down. The uncertain aspect of society is probably making most designers be quite reluctant in the looks they put out there.
However, there were many interesting and noteworthy looks coming out of England this season. Here are our top 5: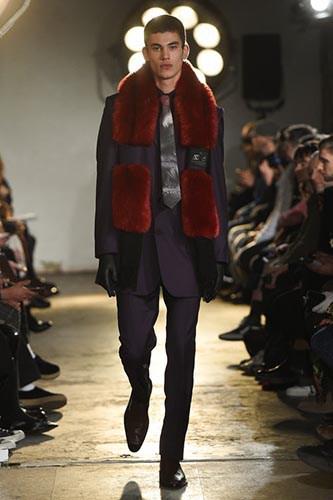 Xander Zhou showcased a collection that is not only stylish and appealing (since many of the collections were), but also very original, fresh and, believe it or not, wearable. This look which features a really cool red scarf pinned to the jacket is very innovative and approachable at the same time! This is what we want to see more of on runways: innovations, but innovations that can be worn and really incorporated in a daily look.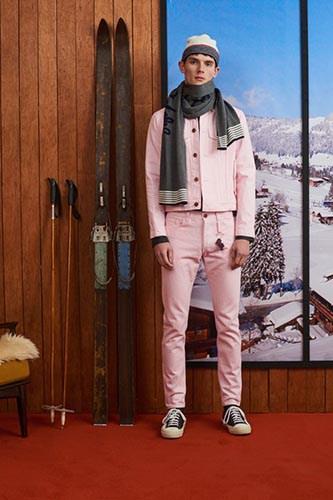 Going for an alpine aesthetic and doing the athleisure and athluxury approaches well, Band of Outsiders had a great collection for the autumn-winter 2018 season. All of their looks were young, stylish and dynamic. We feel that there is a new market of male consumers opening, one that wants cool and trendy looks that don't really have to be outlandish, which we love, so it's great to see brands creating that type of collections.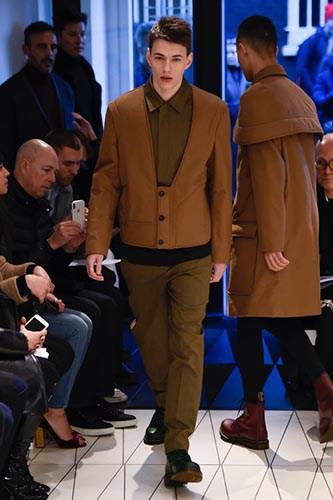 The newest collection by Chalayan was quite interesting, as it made use of unexpected cuts and details, which elevated the looks. We really like the balanced colors of this look, its play with proportions and the overall trendy and masculine vibe.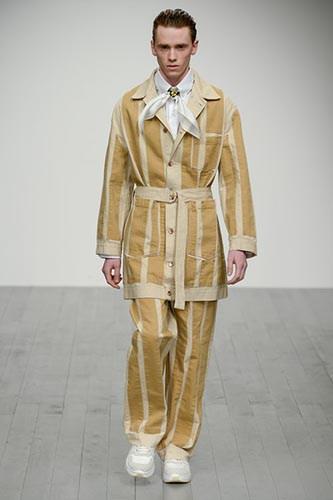 This look is interesting and noteworthy because it walks the fine line between being an indoors look and an outdoors look. It is fascinating because it is intriguing: it looks polished and cool, but where do you wear it?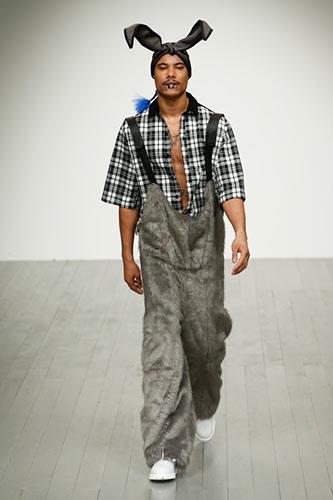 There was something humorous about this look that we really liked. It was playful, cookie and fun and not something we see very often. Of course, the runways today are filled with "toy looks", but, more often than not, they are dark and take themselves a little too serious, when this is what we believe they should be: funny, amusing and memorable.
In agitated times it can be quite hard to create looks and clothes that are vibrant and colorful. However, some of the labels that showcased during LFW did translate the times in a very interesting and cool manner. We're definitely looking forward to seeing what other brands will put out during the next fashion weeks, as London is the first of a series of great fashion events.
Fraquoh and Franchomme
P.S. We want to hear from you! Which was your favorite look from London Fashion Week autumn 2018? Why? What would you like to see on the runways of the British capital? Share your feedback, questions or thoughts in the comments below! For more articles on style, fashion tips and cultural insights, you can subscribe to Attire Club via e-mail or follow us on Facebook, Twitter or Instagram!