Formerly known as London Collections: Men, London Fashion Week Men was the first main menswear event of the year, starting out in the first week of January. The event is relatively new and still struggles with getting great styles to walk the runway. While many household names presented their autumn-winter 2017-18 looks during LFWM, there were many basic, ready-to-wear pieces that were not as impressive as we would have expected. In a way, as we said before, there might be a cultural-economic reason for this: there is not a strong market for "editorial" menswear looks, as most publications and men's clothing stores focus on classic suits and active outerwear.
However, there were many amazing looks that came down the runways of the British capital. Discover our favorites in this fashion edit:
Craig Green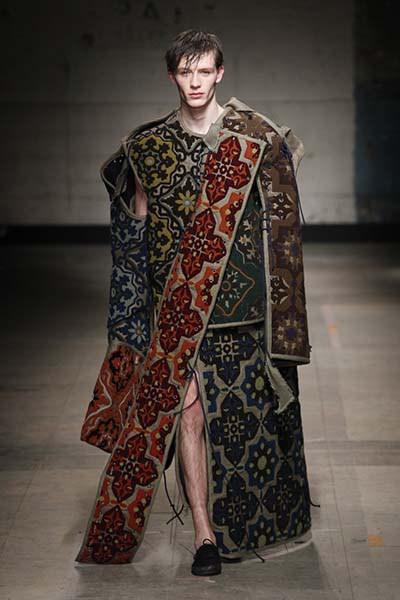 Inspired by religious garments, this Craig Green look is definitely an attention-grabbing outfit. While it's not very practical, it definitely was a great runway moment. And that's what we want to see during Fashion Week!
Casely Hayford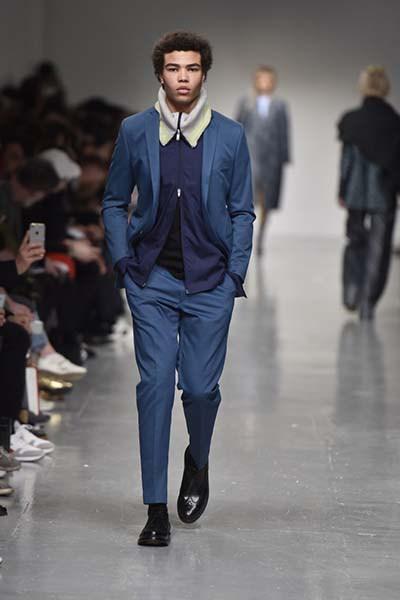 Not only were the colors of this Casely Hayford look great, but we also loved the trim cuts and the wonderful collar. Adding such a special part to an outfit always takes it to another level if you do it right! Great, great job!
Daniel W. Fletcher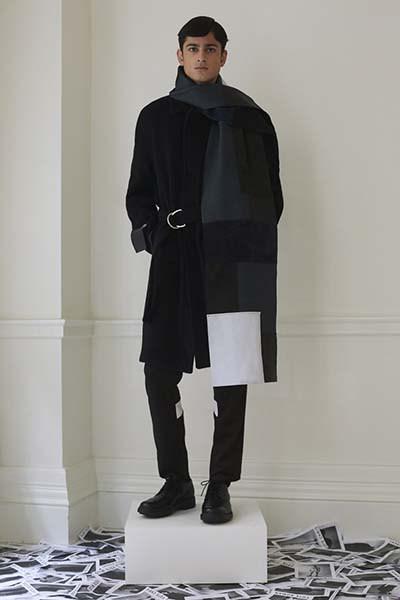 Perfect for a college guy, this outfit looks very polished and academic. We love the big scarf and the well-fitting clothes. The details such as the belt buckle and the white stripes on the pants complete the look and make it noteworthy.
Chalayan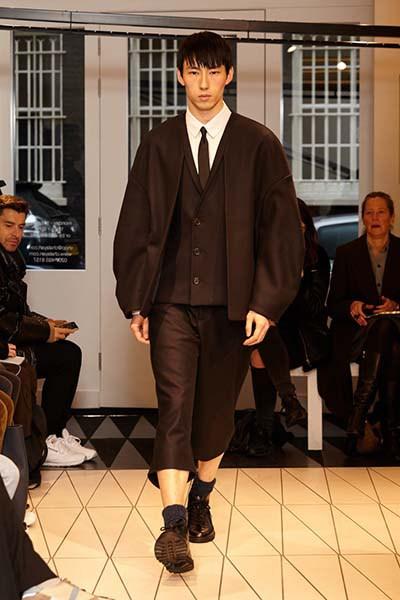 This look is what you would imagine fishermen would wear at a ball in a parallel universe. It's really great to see clothes that seem to come from an imaginary world, but still make them tailored for our world. Well done!
Songzio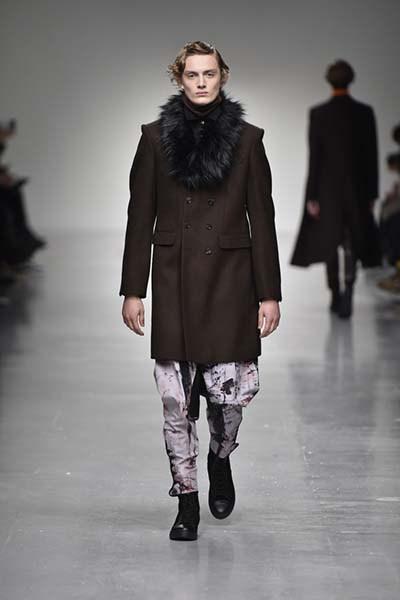 Speaking of great collars earlier, this look by Songzio was one of our favorites. The pants could have been replaced, but they did balance out the bold jacket. Great job!
Vivienne Westwood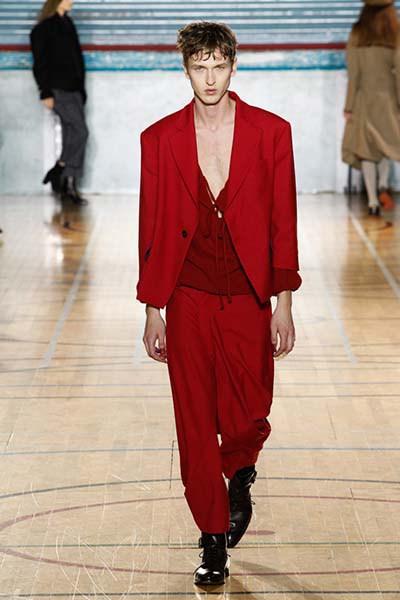 An all-red outfit is something we'd love seeing on the red carpet. This look from the Vivienne Westwood autumn-winter 2017-18 collection was very subtle as it mixed great pieces in two different shades of red. One of our favorites for sure!
As you can see, there were lots of great looks that were showcased in London this Fashion Week. After London, Milan and Paris, New York will be the last big event to showcase the main menswear collections for the autumn-winter 2017-18 season and we're definitely looking forward to it!
Fraquoh and Franchomme
P.S. We want to hear from you! Which was your favorite look from London Fashion Week Men Autumn-Winter 2017-18? Where would you wear it? Which was your favorite individual piece? Share your feedback, questions or thoughts in the comments below! For more articles on style, fashion tips and cultural insights, you can subscribe to Attire Club via e-mail or follow us on Facebook, Twitter or Instagram!