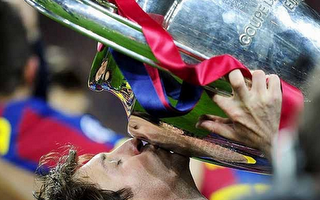 After finishing up the
match report of Barcelona's 3-1 win over Manchester United
in the Champions League final, I realized that this amazing victory deserves two posts. And so, because my "Best Images from..." compilations (
Manchester City's FA Cup win
and
Real Madrid's Copa del Rey win
) were so popular, I've decided to make one for this Barcelona victory.
Here are some of the best images from Barcelona's 3-1 victory over Manchester United. Congratulations to FC Barcelona for winning the trophy in beautiful style. I hope you enjoy this latest set of photos.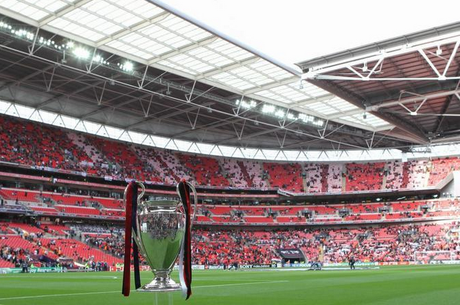 The Champions League trophy waits for the match to start as Wembley stadium fills up.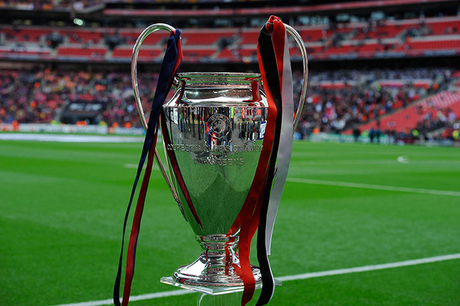 A close-up of the beautiful trophy, to be lifted by the European champions.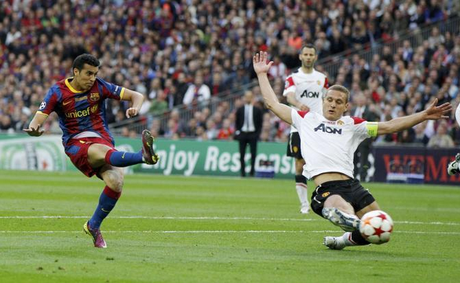 After a strong start by United, Barcelona eased into possession and scored the opener with Pedro.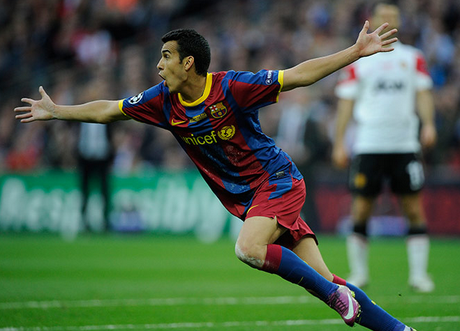 The Spaniard ran off to celebrate...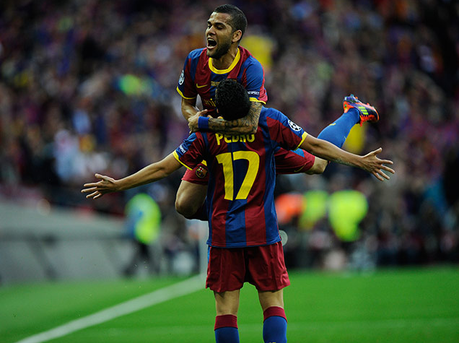 with an overjoyed Dani Alves.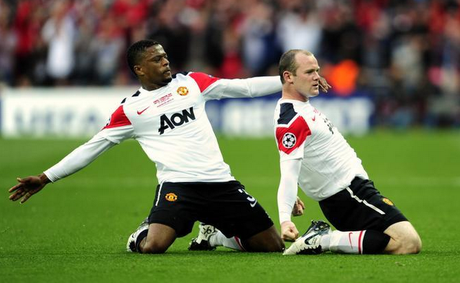 Rooney equalized soon after, celebrating with Evra.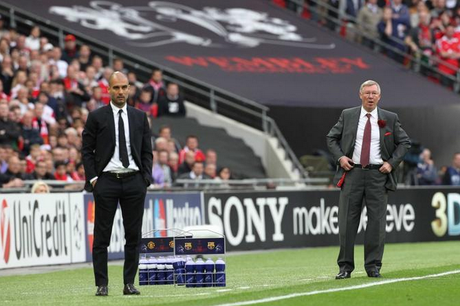 As the first half finishes, the two coaches ponder the 1-1 scoreline.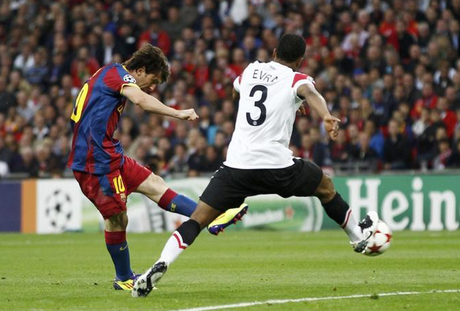 In the second half Messi smashed a low shot past Edwin van der Saar to make it 2-1.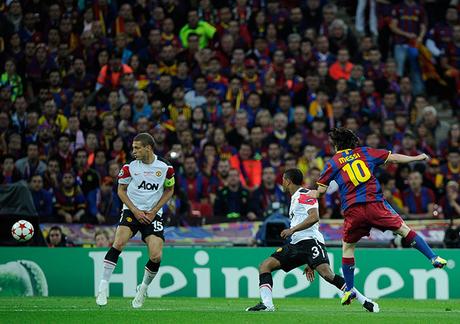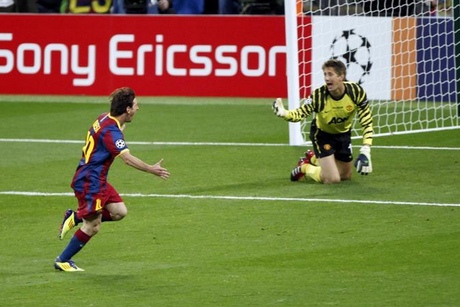 As the Dutch keeper complains to his defence...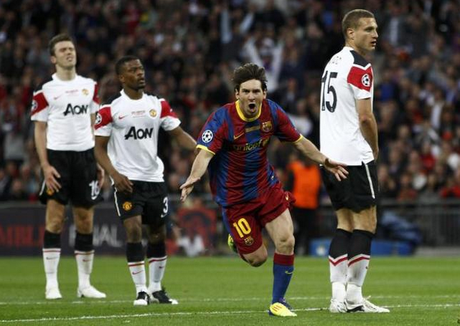 Messi runs off to celebrate.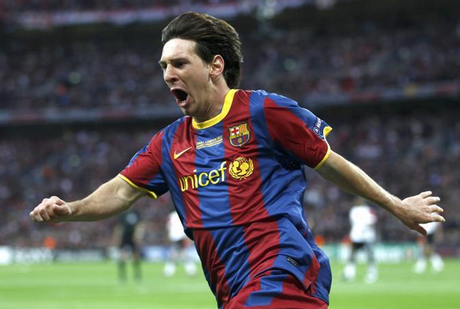 A brilliant goal scored by a brilliant player.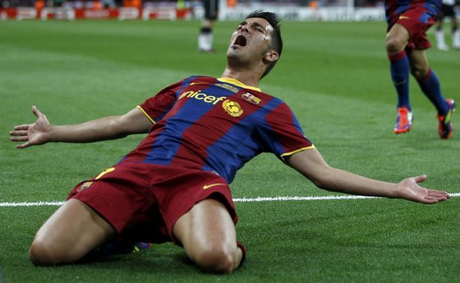 David Villa scored the third goal with a beautiful curling shot.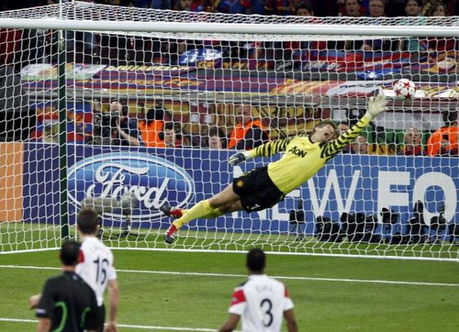 Villa's effort was untouchable as Edwin van der Saar tried his best.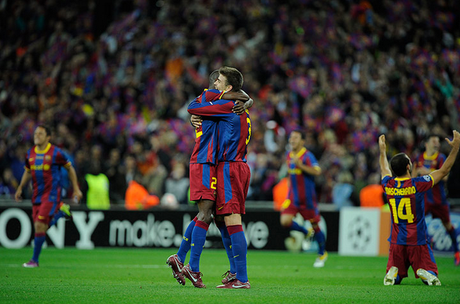 The final whistle sounds as Pique and Abidal have a celebratory hug.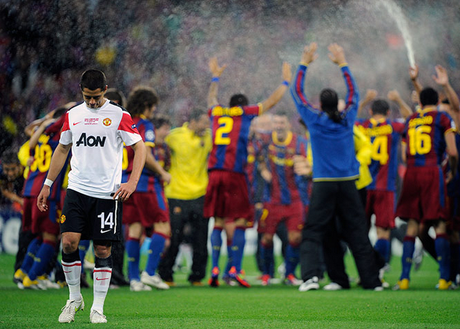 Champagne is sprayed as Javier Hernandez walks off dejectedly.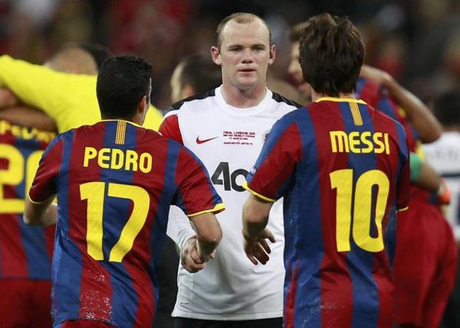 At the end of the match, three of the scorers in the match shake hands.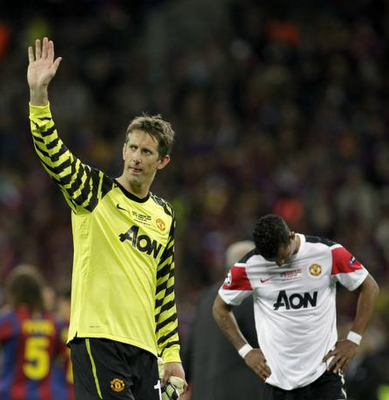 Edwin van der Saar's last game wasn't his best.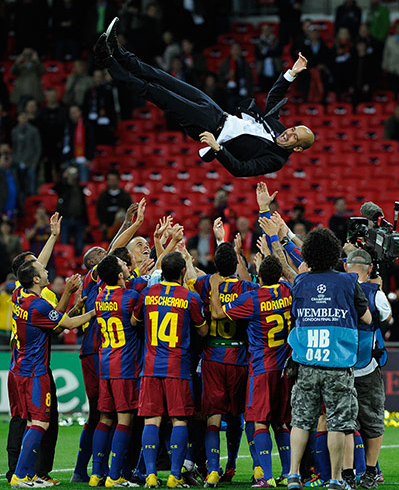 Guardiola is launched into the air by his players.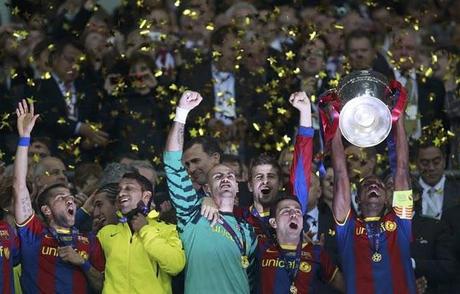 Barcelona let Abidal lift the trophy first, a wonderful moment for the fullback.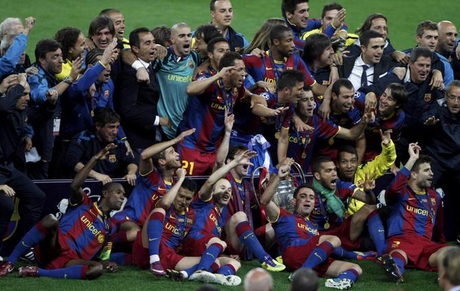 Staff and players celebrate with the trophy.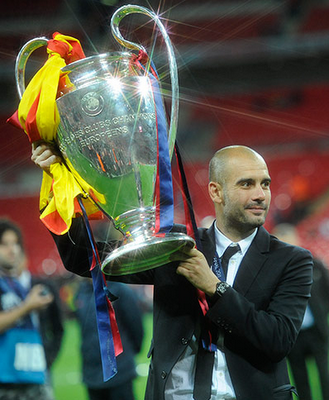 Guardiola lifts his second Champions League trophy as a coach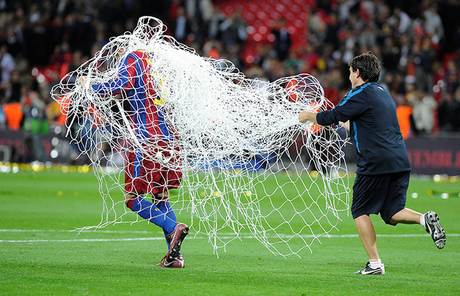 As Gerard Pique steals the net...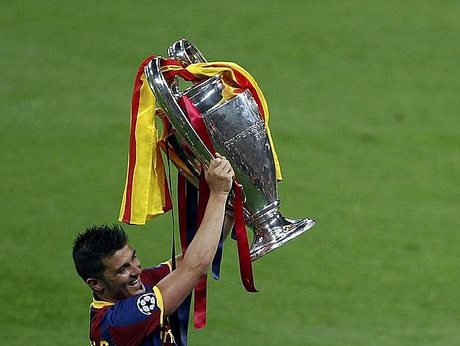 David Villa celebrates with the trophy.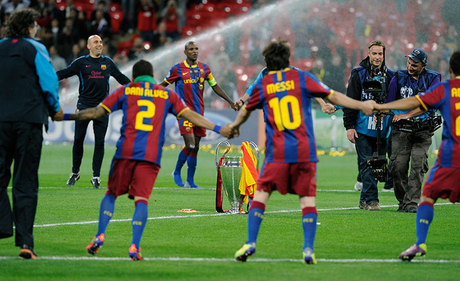 Barca's players and staff dance around the trophy in the center circle.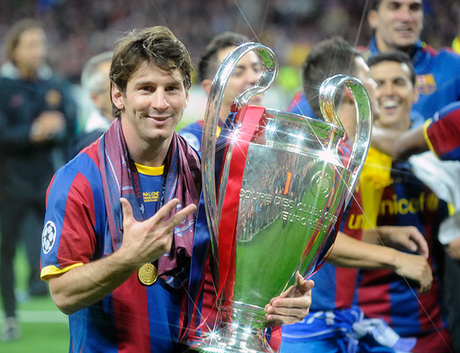 Man of the match Lionel Messi smiles with the gleaming trophy as he lets us know that he has won it three times now.