What's not to love about Disney? If you're still on the holiday shopping hunt and need a Disney-inspired gift, check out my guide to the best gifts for Disney lovers in every budget!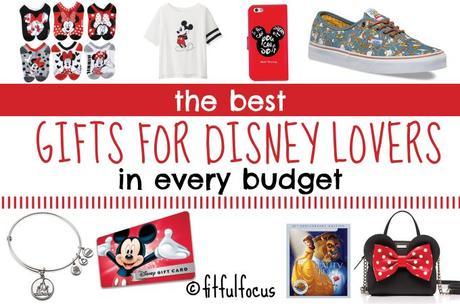 I'm continuing the gift guide fun today with a special edition gift guide. Those of you that follow this blog know I'm a big fan of runDisney races, but I'm also an overall Disney fan. My cell phone case has Tinkerbell, the socks I'm wearing as I write this have Minnie Mouse on them, and my favorite coffee mug is Chip from Beauty and the Beast.
So, I thought it only only fitting on this Fit & Fashionable Friday to share some Disney-inspired gifts for the holidays. I would be thrilled to receive any of these, so hopefully the Disney lover in your life will be, too! (Also, be sure to check my gift guides for fitness lovers and foodies!)

INEXPENSIVE GIFTS FOR DISNEY LOVERS
Disney socks - $7.99 - Kohl's has an awesome selection of Disney socks. I have the Minnie Mouse set, but they also have Mickey, Cinderella, and more! These would make a great stocking stuffer!
Uniqlo Disney shirt - $14.90 - It's amazing I haven't bought every shirt in this collection yet. At less than $15 a shirt, there's really no excuse not to own them all! The Mickey shirt featured above is one of my favorites, but there are a ton of options for women, men, and kids!
Cell phone case - $15.99 - This cell phone doubles as a wallet. I really need to get myself a case like this. It's so functional and would simplify all the stuff I keep in my purse. Plus, MICKEY!
A classic movie - $19.99 - You can't go wrong with a classic Disney movie. I chose Beauty and the Beast because that's this years Disney Princess Weekend theme, but any classic is a solid choice.
MID-PRICED GIFTS FOR DISNEY LOVERS
Alex & Ani Bracelet - $59.97 - Alex & Ani has an awesome Disney collection. They have characters, quotes, and classic Disney imagery. If you're stuck on which one to go with, Cinderella's Castle is a solid option.
Toy Story Vans - $65 - Vans does Disney right. I mean, how could you not love these? I have two pairs of Disney vans and love them both. They're comfortable, adorable, and so fun! I'd be a.ok with another pair (hint, hint).
FANCY GIFTS FOR DISNEY LOVERS
Kate Spade Minnie Mouse Bag - $258 - This is the cutest bag I've ever seen. It's Kate Spade, so it comes with a not-so-cute price tag. However, if you're really looking to knock the socks off your Disney lover, this will do it!
Disney gift card - any price! - If you're really stuck, a gift card will never disappoint. The Disney store has anything he/she will ever want, or your Disney lover can use it to buy entry to a park.
The holidays are just over a week away, but hopefully this gift guide will make your shopping a magical experience! Before you get to swiping that credit card, be sure to join the Fit & Fashionable Friday Link Up (full rules here).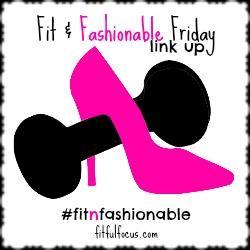 Let's Chat:
Are you a Disney lover? Which gift speaks to you?
Any Disney gift ideas to add?