Find the perfect present for all your fit friends with this handy gift guide featuring the best fitness gifts in every budget.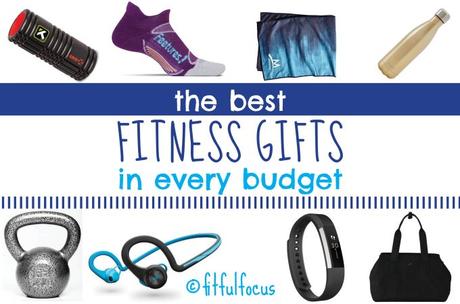 Welcome to another great Wild Workout Wednesday Link Up where Annmarie from The Fit Foodie Mama, Jen from Pretty Little Grub, Michelle at Fruition Fitness and I bring you workout ideas, motivation, inspiration and recipes to try. Join us each week by reading along, linking up and grab the button to proudly display on your blog/in your posts!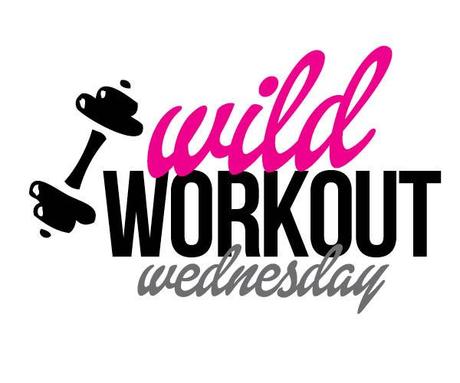 It's time for another Gift Guide! Tis the season, after all. First, be sure to check out The Best Gifts For Foodies In Every Budget if you haven't already. My gift guides from last year still have some great options, as well ( Gifts for Runners, Gifts for Crossfitters). Since it's Wild Workout Wednesday, today I'll be sharing all the best gifts to get your wild workout on. Let's unwrap 'em!

INEXPENSIVE FITNESS GIFTS
Mission Enduracool Microfiber Towel - $9 - This towel is magical. After a hard workout or a sweaty run, you simply wet it and hang it around your neck. You'll cool down almost instantly, and it stays cool for long time! It's the perfect inexpensive gift or stocking stuffer.
Feetures Socks - $14 - Socks are just as important to fitness as sports bras or sweat-wicking gear, especially for runners. Feetures socks have a tab on the heel to prevent slipage and blisters, compression where your tootsies need it, and they wick away moisture to keep feet dry and odor-free.
MID-PRICED FITNESS GIFTS
TriggerPoint Foam Roller - $37.49 - A foam roller is key to recovering after a tough workout. I've had my eye on TriggerPoint for a while. They're one of the best in the biz! This one comes with free instructional videos!
S'well bottle - $40 - These stainless steel water bottles are top of the line. I took mine to an outdoor yoga event in the dead of summer, and my water stayed cold the entire time! It's kind of magical. This sparkling champagne-colored one is just so chic.
Set of Kettlebells - $16.95-79.95 - Kettlebells are a very versatile piece of fitness equipment. One can go a long way, but a set can go even further. The heavier, the more expensive, of course.
FANCY FITNESS GIFTS
Plantronics BackBeat Fit Bluetooth Headphones - $82.95 - I got these headphones when I got my TomTom Spark, and they've become my go to for working out and running. The sound quality is great, the battery life is excellent, and not having a cord in my way is amazing.
Fitbit Alta - $120 - I've been using this tracker for a few months now and love it. I'm not walking nearly as much as I was when I lived in NYC, and this is helping me stay on top of my daily steps. It also tracks sleep, can sync with your text messages, and you can swap out the bands to match your outfit. It's an awesome gift for any fitty, especially those really looking to start a fitness routine.
Lululemon Go Getter Bag - $148 - A solid gym bag is key to a fit life. I have a Lululemon bag very similar to this one and love it. It has a pocket for my laptop, a separate bag to stash my shoes or sweaty clothes, a strap for a yoga mat, and pockets for just about everything.
Get to shopping and get to sweating - but first, it's link up time!

This post contains affiliate links.