This year, the Mnet Asian Music Awards, colloquially known as the MAMA are the giant three day ceremony across three countries. The awards show, which is held across Vietnam, Japan and Hong Kong brings together international fans and musical artists of various languages and cultures.
There were many stars of the Asian youth scene that looked great on the red carpet of the second day and we've made our roundup of the best dressed men.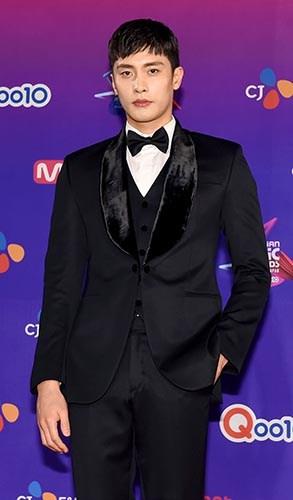 South Korean actor Sung Hoon wore a jacket that featured very bold lapels. His lapels drew our attention through their shine and size. He accessorized it with a sleek bow tie that suited him well. We also liked his haircut, which suits his facial traits and gives him a very youthful and fun vibe.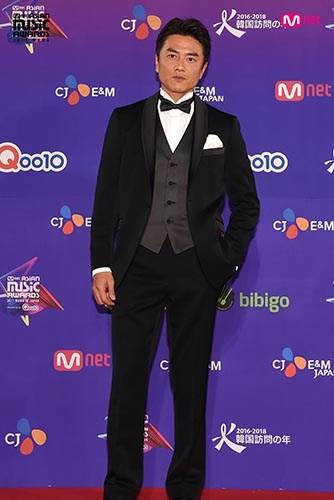 Japanese actor Harada Ryuuji looked really evening-ready at this year's MAMA. We loved the gray vest, which broke the outfit and gave it movement and dynamism, but we also loved the collar of his shirt as well as his bow tie and pocket square.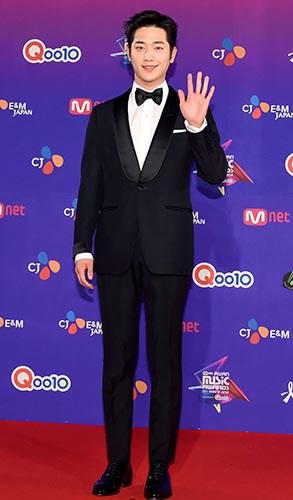 Actor and singer Seo Kang Joon looked extremely dapper in his evening suit as he walked down the red carpet of the Mnet Asian Music Awards in Japan. One style idea that many guys can take from him is that if you opt for a jacket with a low button, you will look leaner and taller. Well done!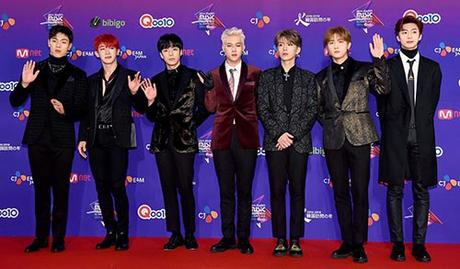 The seven Monsta X guys looked really cool on the red carpet of the Mnet Asian Music Awards. We like the fact that they added color and pattern to their looks, but in a rather subtle and non-ostentatious way. This works very good if you want to convey a group message, as this way, everyone will look as part of the group, yet still maintains his own personality.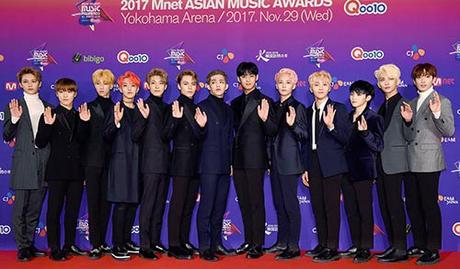 The guys from Seventeen looked quite great in their fitted suits at the 2017 MAMA. The group went for an overall navy-black-gray palette for their appearance in Yokohama. While the guys did not have extremely flashy outfits, they drew attention with their colorful and dynamic hairstyles, which ranged from black to blond to orange to pink.
The Mnet Asian Music Awards brings together not only fans and stars, but also brings the Asian music, film and TV scene to the world. We're definitely looking forward to what our favorite stars will do next: what they will perform, wear and do.
We've made our picks, but now we want to hear from you! Who was your favorite man or group?
Take our poll below!
Fraquoh and Franchomme
Further reading:
The men of the 2016 Mnet Asian Music Awards
The Mnet Asian Music Awards 2015 in men's fashion
The style and the star: Kris Wu
P.S. We want to hear from you! Who is your favorite star who attended the 2017 Mnet Asian Music Awards in Japan? Who looked best on the red carpet of the second day? What would you wear if you would attend the MAMA? Share your feedback, questions or thoughts in the comments below! For more articles on style, fashion tips and cultural insights, you can subscribe to Attire Club via e-mail or follow us on Facebook, Twitter or Instagram!