Here's a selected list of what people were reading here on andrewfurst.net in September 2018:
Will Buddhism Become Outdated? – Modern Koans
Senryu: From – Accepted for Publication
August by Mary Oliver – Compass Songs
Religious Tolerance? – Dialectic Two-Step
Can I Learn Buddhist Super Powers? – Dialectic Two-Step
Dream Deferred by Langston Hughes – Compass Songs
Helen Hunt Falls – A Two Minute Meditation
Did Religion Create Evil? – Modern Koans


At Patreon you can make 
small monthly micro-contributions
 that help support my work.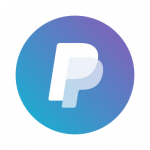 If Patreon doesn't work for you, then drop me a
one time contribution at PayPal.me
The post The Best Articles of September 2018 from Andrew Furst written by Andrew Furst appeared on Andrew Furst.