Here's a selected list of what people were reading here on andrewfurst.net in March 2018:
Secular Buddhism – What's Your Take? – Modern Koans
Thoreau On The Narrow and Crooked Path
Happy – Found Art
Stephen Hawking on Predestination
Carl Sagan on Delusions – Quotes
Channel This? – Say What?
The Sutra on Totality
Life in a Crowd – Found Art








At Patreon you can make 
small monthly micro-contributions
 that help support my work.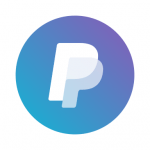 If Patreon doesn't work for you, then drop me a
one time contribution at PayPal.me
The post The Best Articles of March 2018 from Andrew Furst written by Andrew Furst appeared on Andrew Furst.