Here's a selected list of what people were reading here on andrewfurst.net in June 2018:
Sea by Tom Pickard – Compass Songs
The Theophany – The Latest in the Shadowbox Series
Moon Over Little Italy (Baltimore) – Tiny Drops (Photography)
People are Strange – Quotes
Comics Gallery
The Sutra on Totality
Ideas and A Good Idea – Thoughts on American Ideals
Can White People Be Victims of Racism? – Dialectic Two-Step








At Patreon you can make 
small monthly micro-contributions
 that help support my work.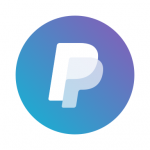 If Patreon doesn't work for you, then drop me a
one time contribution at PayPal.me
The post The Best Articles of June 2018 from Andrew Furst written by Andrew Furst appeared on Andrew Furst.