Here's a selected list of what people were reading here on andrewfurst.net in July 2018:
Sun Runes – Work in Progress
Are You True to Yourself? – Modern Koans
As I Walk with Beauty – Traditional Navajo Prayer
Song by Bill Knott – Compass Songs
The Fish – Work in Progress
Going to This Great Place – Verse Us (Poems by Me)
Fall of Songs – A Two Minute Meditation
People are Strange – Quotes


At Patreon you can make 
small monthly micro-contributions
 that help support my work.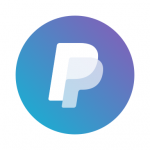 If Patreon doesn't work for you, then drop me a
one time contribution at PayPal.me
The post The Best Articles of July 2018 from Andrew Furst written by Andrew Furst appeared on Andrew Furst.