Here's a selected list of what people were reading here on andrewfurst.net in June 2017 :
Outside – Tiny Drops (Photography)
Why Bad Things Happen To People? – Dialectic Two Step
Water – Tiny Drops (Photography)
At What Point are We No Longer Human? – Modern Koans
Soren Kierkegaard Understanding Comes Later- Quotes
Update: Should It Make Sense To You To Be True?
Enough Is Enough – Dialectic Two Step
The Sutra on Totality







At Patreon you can make 
small monthly micro-contributions
 that help support my work.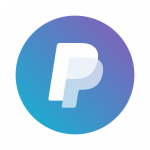 If Patreon doesn't work for you, then drop me a
one time contribution at PayPal.me
The post The Best Articles of July 2017 written by Andrew Furst appeared on Andrew Furst.