Here's a selected list of what people were reading here on andrewfurst.net in January 2018 :
At What Point are We No Longer Human? – Modern Koans
Briggs Brook Falls – A Minute Meditation
Carl Sagan on Delusions – Quotes
Make A Career of Humanity – Dr. Martin Luther King Jr
To Autumn by John Keats – Compass Songs
The Flower by Alexander Sergeyevich Pushkin – Compass Songs
Immersed – Verse Us (Poems by Me)
Found – Verse Us (Poems by Me)








At Patreon you can make 
small monthly micro-contributions
 that help support my work.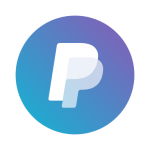 If Patreon doesn't work for you, then drop me a
one time contribution at PayPal.me
The post The Best Articles of January 2018 written by Andrew Furst appeared on Andrew Furst.