Here's a selected list of what people were reading here on andrewfurst.net in August 2018:
Summer 2018 Bits – Tiny Drops (Photography)
Four Winds Exercises – Meditation Techniques
A Collection of Waterfall Posts – Collections
Quote – Nietzsche on Punishment
The Sutra on Totality
Can I Learn Buddhist Super Powers? – Dialectic Two-Step
White Supremacy? – Thoughts on Humans
The Meaning of Namo Amitofo


At Patreon you can make 
small monthly micro-contributions
 that help support my work.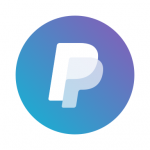 If Patreon doesn't work for you, then drop me a
one time contribution at PayPal.me
The post The Best Articles of August 2018 from Andrew Furst written by Andrew Furst appeared on Andrew Furst.