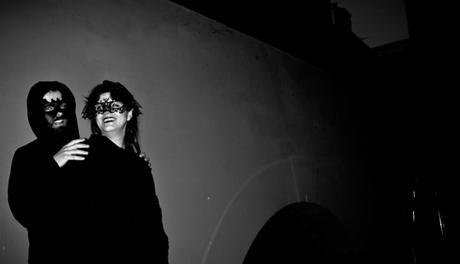 There is a certain anonymity involved in wearing a mask, that gives you true freedom to become someone else even if only for an instant. Actually, did you know that the Venice Aristocracy believed that the people of Venice deserved a period of time where they could vent all of their internal tensions through reckless abandon?! And how did they obtain this outlet? By wearing masks of course!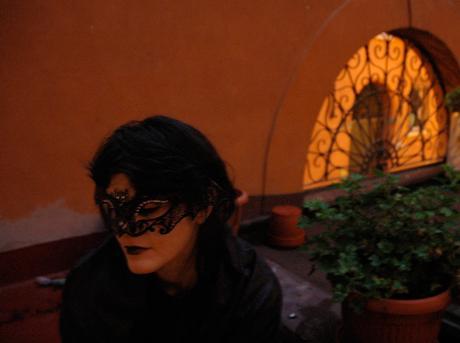 During the Carnival period role reversals and temporary lapses of social hierarchies were permitted, even to the point where you could disrespect authority. Masks were used to hide identities but also to create new ones. By dawning a mask representing a high society lady, normal women could become Nobles, and laymen could become Lords! I've written before about the history of the Venice Carnival and my experience attending here if you're interested!
Why Couples Should Wear Masks At Halloween
Speaking of role reversals...there is something incredibly exciting in wearing masks for Halloween as a couple. You can become dark, mysterious and new even in a long-standing relationship.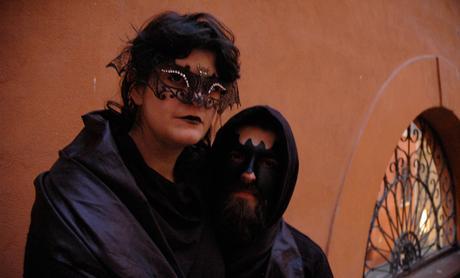 SuccessCreations.com offered me two free masks from their vast collection online to style for Halloween and I asked my dear friends Alessandro and Laura to help me with this shoot, since my man fully refused to do it with me! But honestly....they were so perfect.
As soon as they put on the masks and we stepped outside it was like they instantly changed character and I witnessed this intense transformation and energy between them. I don't know if I really need to describe it, because you can totally feel it from the photos!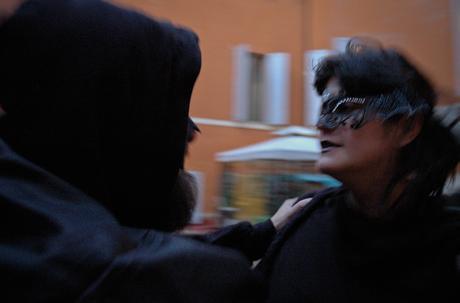 We styled this His & Hers mask set sold for under $30, and you have a chance to enter to win a $50 gift certificate to SuccessCreations.com (US only!)! I've made it really easy to enter so enjoy and Happy Halloween!!
a Rafflecopter giveaway
The Dark Side of Halloween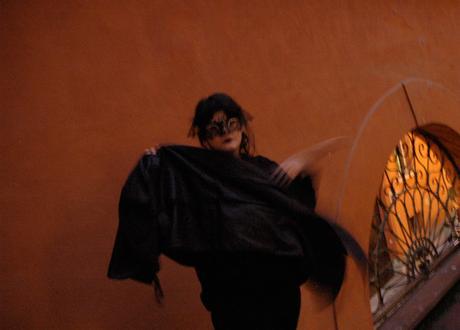 This is the first year that I am really noticing Halloween in Italy. It is the first time that almost all of the stores in the centre of the city have put jack-o-lanterns in their windows and there are special events all over the city for kids and adults. Here I've written about how Halloween is different in Italy than it is in North America (and you can also see my 5 month pregnant self dressed as Pinocchio, complete with my very own Gipetto!)
It has remained a relatively "dark" event and is seen as the night to dress up as the dead and not in any random costume. Carnival, which lasts for over a month, is the time to wear silly costumes, and Halloween is about taking on your darker demeanor and being as sinister and ghostly as possible.
Needless to say that as a Canadian I just dress up however I want to and love matching my little man in rigorously homemade costumes! On Instagram later I'll be sharing our costumes ....I've been preparing them for the past week! As always I give myself a family budget of around 15 euro! Last year we were Captain Hook, a Pirate and Peter Pan and the year before we were robbers and a Sheriff (you can find the full DIY here!). I've blogged here about why I love do it yourself costumes and you can see our family costumes as The Rubbles.
Halloween is easily my favorite event and if you ask my son "What does mommy love?" he will answer "Mamma loves Halloween...and me too I love it!!" - so cute!
HAPPY HALLOWEEN EVERYONE!!!
I can't wait to see your costumes!