One of my favorite parts of being a wedding photographer, is photographing the bride's dress, her shoes and any other parts of her wedding day look. Sometimes my brides send me a little sneak peek of the wedding dress before the wedding, but most of the time it's a surprise when I arrive on the morning to cover the bridal preparations. Every bride I have the pleasure of getting to know, is unique, they each have their own wonderful ideas for their wedding day look and I love seeing how much thought went into every little detail!
So, I thought it would be nice to share a few of these unique and stunning looks put together by some of the beautiful brides whose weddings I was fortunate enough to cover during 2011. Brides-to-be, I hope you'll find some inspiration from Part 1 & Part 2 (live tomorrow morning at 10am), whether it's getting an idea of what style dress you might want, or which shoes, flowers, hair & make and accessories!
So here is Part 1. Make sure to come back tomorrow for Part 2! If you'd like to see the entire wedding of each of these brides (and who the suppliers were), click on the link below each group of photos and if you'd like me to capture your beautiful look and wedding day like I captured these, email me on: [email protected] / pop over to my website: http://www.annelimarinovich.com
Ali's city chic, art deco era inspired look:
Ali pulled of this chic, black & white look with style. I loved the splash of color added by the pink Peonies and she designed her shoes herself, through Upper Street (all the rage right now). Elegant, simple and breathtakingly beautiful. Ali's wedding was featured in the January/Feb edition of You & Your Wedding Magazine. See the feature here.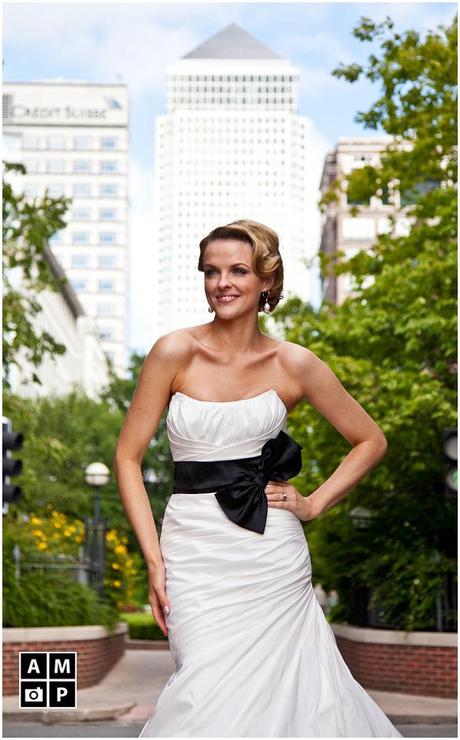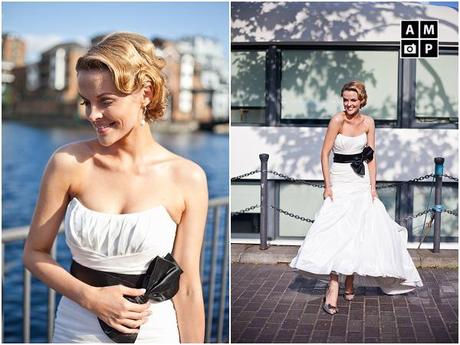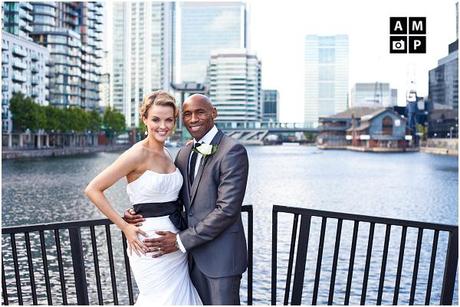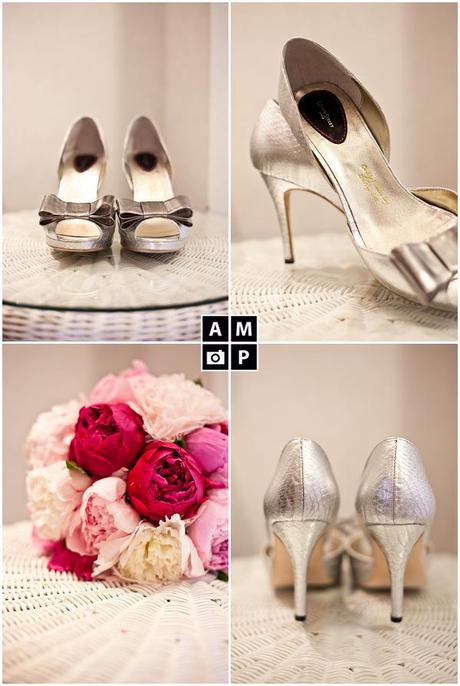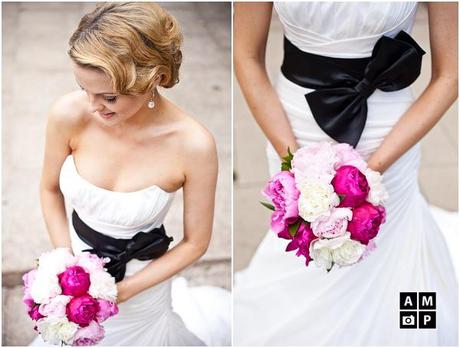 Read Ali & Charles' city chic wedding blog post here.
Ashley's rustic boho inspired look:
Ashley was probably one of the most laid back brides I have had the pleasure of photographing. Her look was effortlessly beautiful and really enhanced her natural beauty. Her Monique Lhuillier dress was perfect for her and I loved the rustic, wild flower bouquet she had. Their wedding reception took place on her husband's family farm and her look was perfect to enjoy the very relaxed tone of their wedding celebration.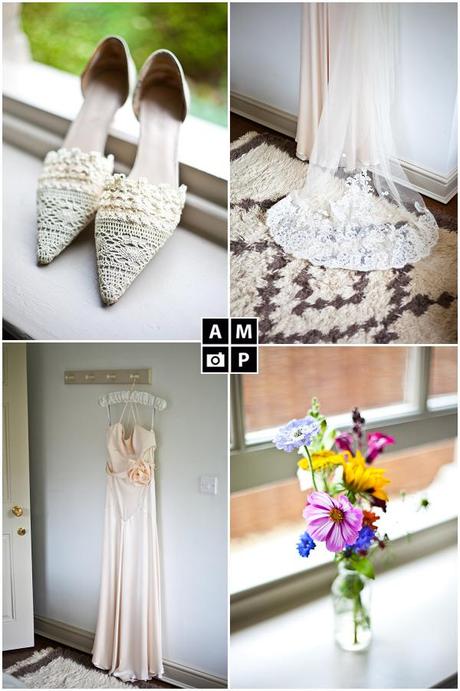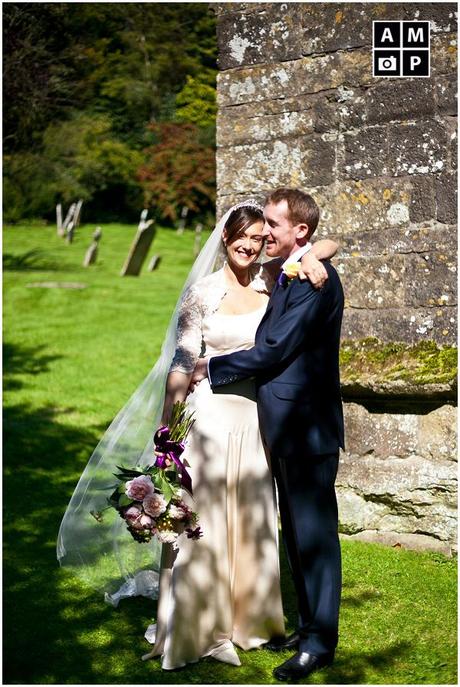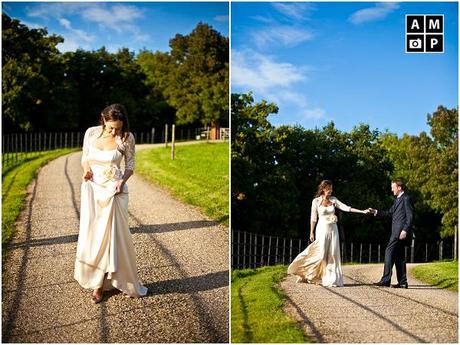 Read Ashley & Wilsey's farm wedding blog post here.
Holly's romantic, vintage inspired look:
I loved Holly's look – very romantic, with her elegant lace wedding dress by Cosmobella beautifully complemented by her hair in a messy side swept plat. Her jewelry had a slight vintage feel to it (which was theme for the wedding) and the soft pink and purple tones of her bouquet completed the look perfectly.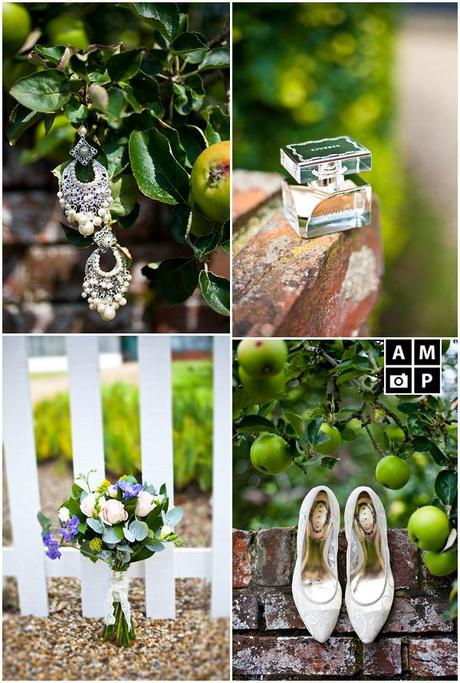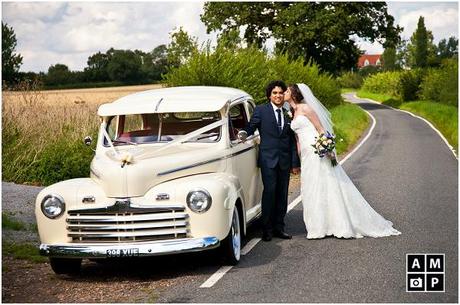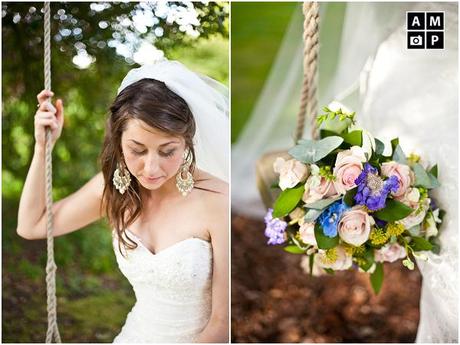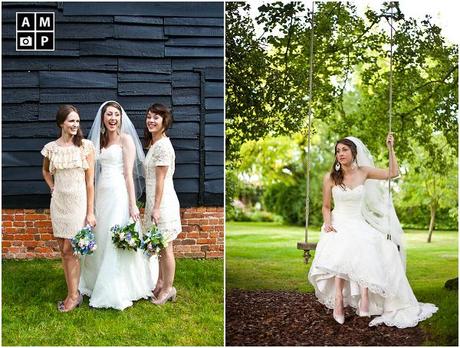 Read Holly & Gareth's vintage wedding blog post here.
Beth's playful 1950′s inspired wedding look:
As soon as I heard Beth was going to have a Fur Coat No Knickers wedding dress, I started getting excited! To unveil it on the morning of the wedding and discover that it was a polka dot FCNK dress, was an even bigger treat! Beth's wedding day look was always going to be quite playful, a little but funky and all Beth. I loved the reds & blues in her look – her red nails and bouquet and the blue polka dots on her vintage 1950′s dress. Her red headpiece (also from FCNK) complemented the look so well and her red heels tied it all together with a playful kick!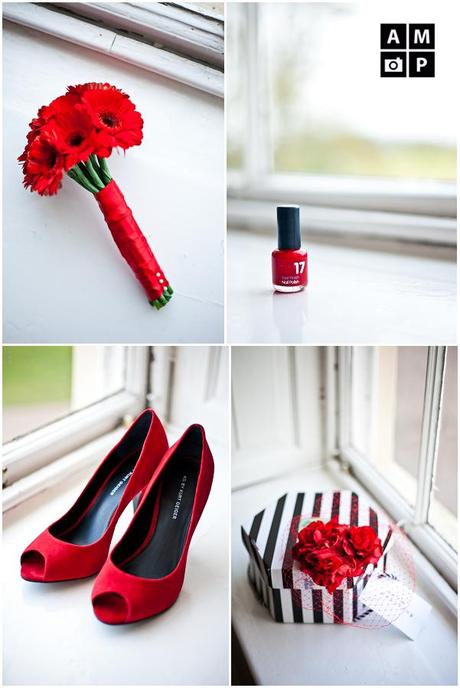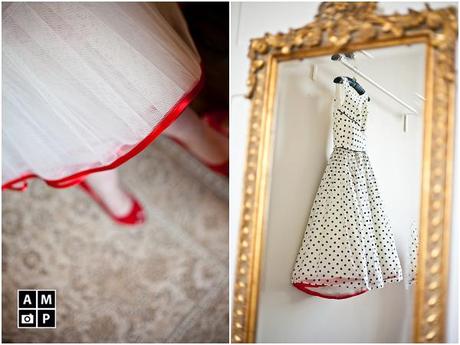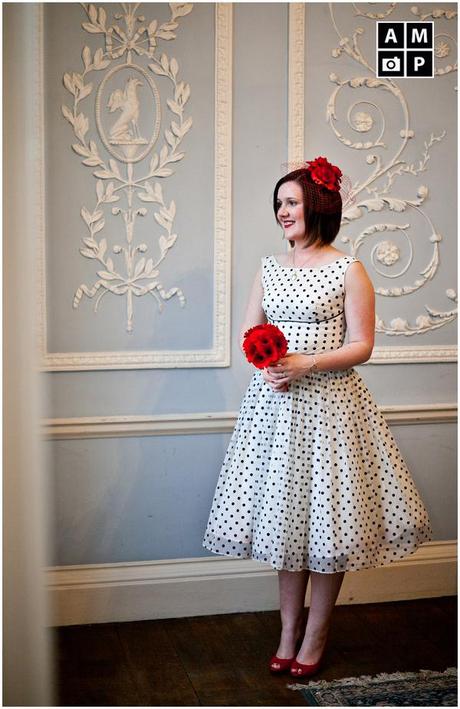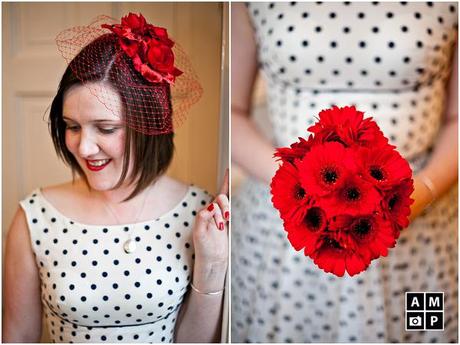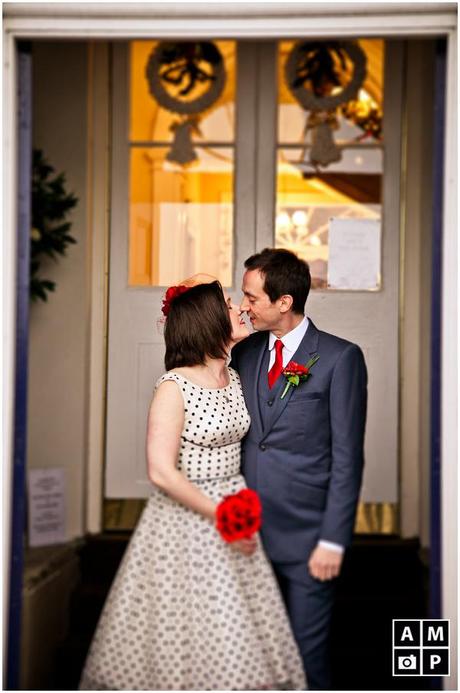 Claire's elegant ballerina inspired look:
Claire's look was classic, but with a twist - the bellowing skirt of her gorgeous Modern Trousseau dress made her look like a beautiful ballerina – all white and floaty, and with a single white flower in her hair and beautiful pearl earrings, I thought she resembled a gorgeous white Swan!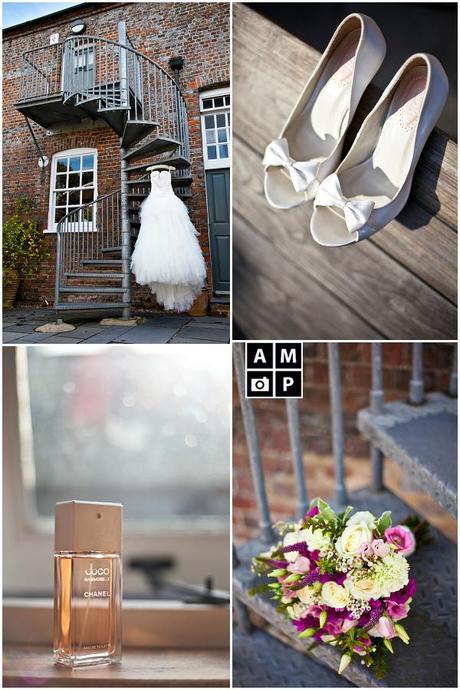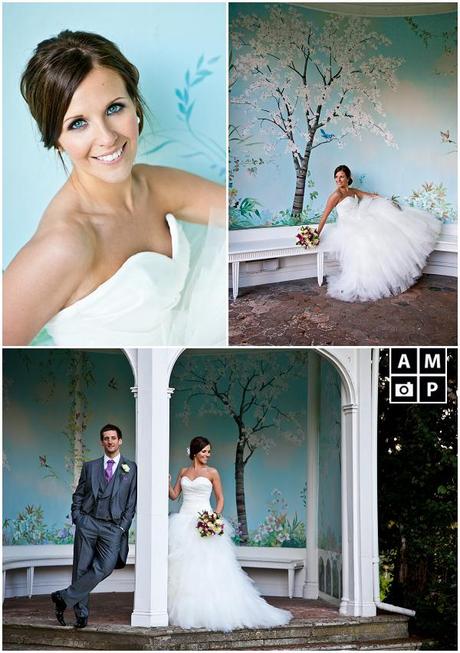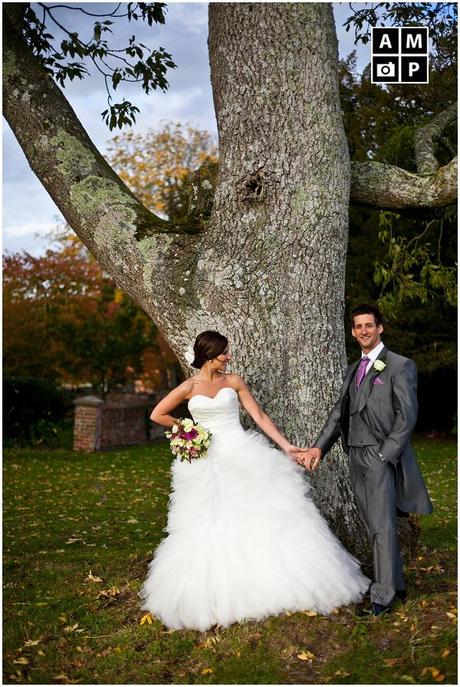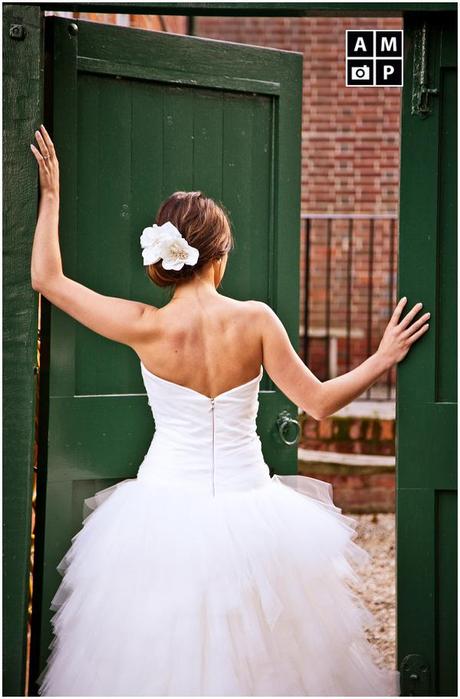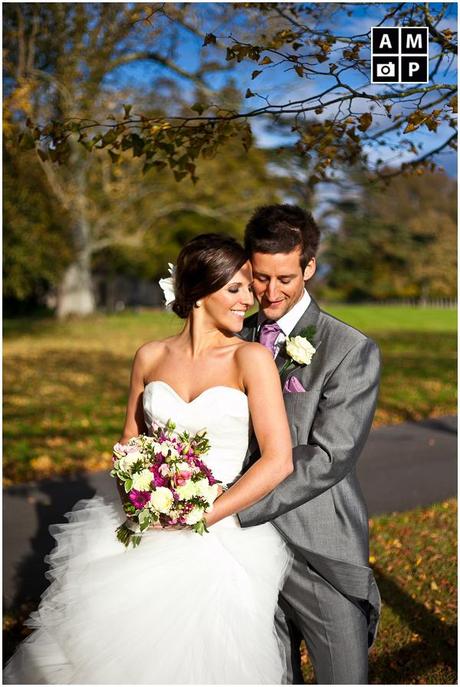 Read Claire & Andre's Wasing Park Wedding blog post here.
That's the end of Part 1! Make sure you check back tomorrow at 10am for Part 2 of The beautiful brides I photographed during 2011 and their unique style.
Anneli
http://www.annelimarinovich.com / [email protected]
x